CM WOOS CHILDREN ON `CHILDREN'S DAY'!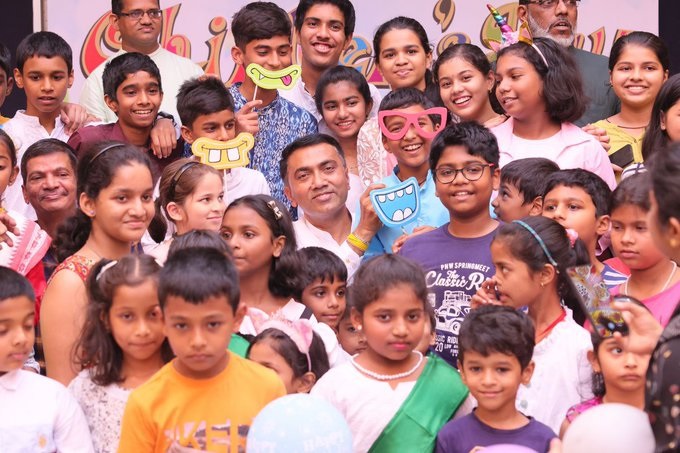 IN commemoration of Pandit Jawaharlal Nehru's birth anniversary on November 14, Chief Minister Dr Pramod Sawant joined the Children's Day Celebration organized by Bal Bhavan in capital city Panjim. He offered floral tributes at the statue of Pandit Jawaharlal Nehru who was the first prime minister of India.
While extending his warm greetings to children on the occasion the CM stated that there are 50 Bal Bhavan centers across Goa and they are actively participating in Children's Day events. The Bal Bhavans focus on nurturing children's creative minds and offer them further guidance into painting, singing, paper-making, and crafting throughout the year. He acknowledged the pivotal role the Bal Bhavans play in providing a platform for children to showcase their talents. The CM said that annually a group of four students of Bal Bhavan participate in the National Children's Assembly held in New Delhi. This event allows children from Goa to attend workshops, programs and provide the exposure they need for growth and to showcase their talents at a national level.
Dayanand Chawdikar (member secretary and chairperson of Bal Bhavan) welcomed the gathering and Shashikant Punaji (program officer) proposed the vote of thanks. Present were Laxmidas Manerkar (assistant-accounts Officer) along with students and the parents fraternity.
GOA PAVILION INAUGURATED AT IITF DELHI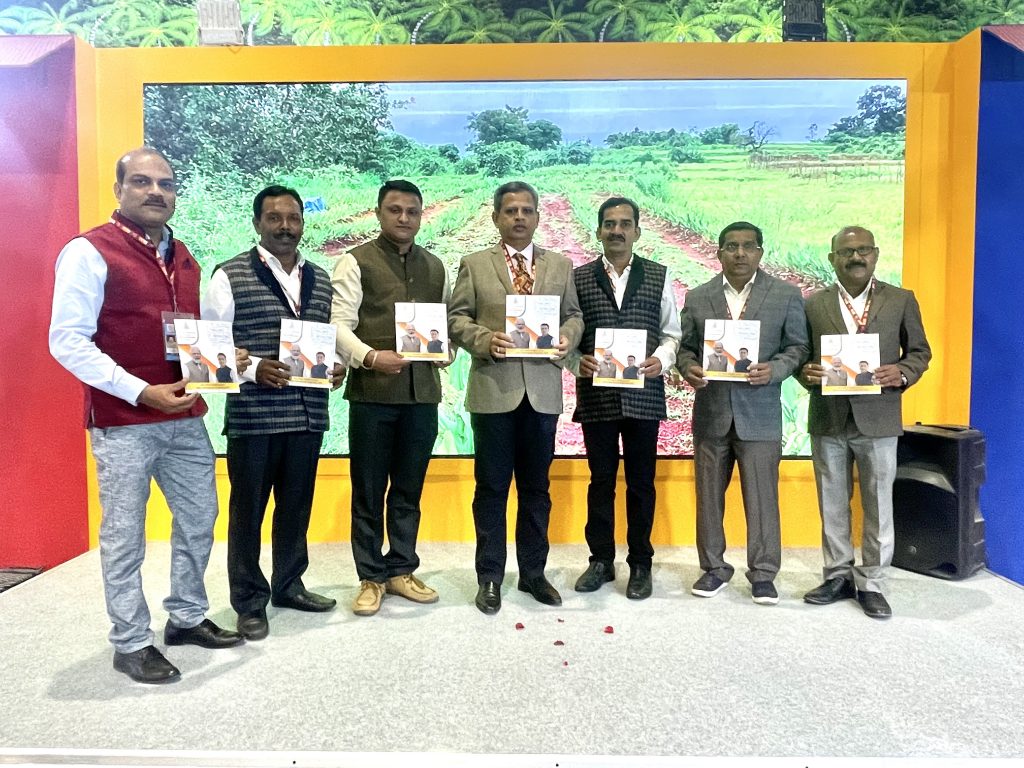 THE much-awaited 42nd India International Trade Fair, an initiative of India Trade Promotion Organisation (a government of India enterprise), based on the theme "Vasudhaiva Kutumbkam – United by Trade" was inaugurated by Dipak Bandekar (director of Information & Publicity) on November 14, 2023 in New Delhi. Information Officer, DIP, Allwyn X Pereira; Administrative Officer, IPB, i Sadashiv Pandit; Information Assistant, DIP, Siddhesh Samant; Information Assistant, DoT, Manager-GTDC Shankar Naik and Business Relation Officer-IPB Vishant Naik were amongst those present on the occasion.
A brochure titled "Atmanirbhar Bharat Swayampurna Goa" was released. The trade fair offers a wide spectrum view of business, social, cultural and educational dimensions that are weaved together, for visitors, exhibitors, media persons, marketing professional, social activists, NGOs, etc, to source their needs. This is an ideal platform for government organisations to spread awareness of its programs and policies amongst the lay public. Countries from across the globe participate in this prestigious fair to showcase their progress and development.
The Department of Tourism, GTDC, Industries, Trade and Commerce, GIDC, Department of Handicrafts, Textile and Coir, Goa Investment Promotion Facilitation Board also participated in the fair.
Goan artisans engaged through the Department of Handicrafts, Textile and Coir have set up their stall and will sell their traditional Goan products/Items at Goa Pavilion. Stress has been laid to promote only traditional Goan Products at the Goan Stall before the conclusion of 14 days trade fair on November 27, 2023. The Goa Pavilion also provides a platform to have direct interaction between producers and potential buyers and consumers.
Apart from the day-to-day activities that will be carried out, there will be cultural performances by the Goan folk artists depicting the rich cultural traditions and sale of Goan Handicrafts and artifacts by the artisans. Besides the rich Cultural heritage, hospitality will be projected and efforts will made to promote Goa as an international tourist's destination and attract investment to boost industrial growth and tourism activity in Goa in a big way.
Advertising Associates, a reputed Agency from Goa has conceptualized, designed, erected, and manage the Goa Pavilion and allied activities on the theme chosen by India Trade Promotion Organisation (ITPO) under whose initiative IITF is being held in New Delhi every year.
Prior to the inauguration of Goa pavilion the India International Trade Fair was inaugurated by the Union MoS Commerce and Industry, Anupriya Patel and Union MoS for Commerce & Industry, Som Prakash Government of India, Piyush Goyal as per the prevailing practice and subsequently the participating states and union territories besides foreign countries inaugurated their stalls to pave way for the people to visit their respective stalls.
In the past the Goa pavilion has won accolades and adjudged as the best pavilion for excellent display among the smaller States in the country.
CCP IGNORES OWN RULES!
CCP Commissioner objected my compound wall height plan which was the height of my main gate at Dona Paula residence at that time during the construction of my bunglow.
Now, I can see the height of metal sheets around their own CCP building itself in the city which has the height around 10 metres. Also these sheets are installed almost near the main road without a proper set back. Attached photos show how CCP is breaking their own rules whereas others and ordinary citizens have to follow the rules. Even inside their compound walls the junk materials are unloaded and pile of illegalites are being observed.
The authorities are supposed to give a good example to citizens of Panjim but they avoid.
By Stephan Dias, Dona Paula
WALKATHON FOR MILLETS!
CONTINUING to promote the millets and Eat Right Initiative, Directorate of Food & Drugs Administration organized a walkathon on today's pet theme of "Millets for A Healthy life" at Industrial Estate, Verna, on November 16, 2023. The walkathon was flagged off by the Secretary-Health Arun Kumar Mishra (IAS) along with FDA Director Jyoti Sardessai, President of Verna Industrial Association Pradeep Da Costa, President of Goa Pharmaceutical Manufacturing Association Dr Pravin Khullar, Director-Agriculture Nevil Alphonso, Executive Director of Marksans Pharma Vardhaman Jain.
Jyoti Sardessai spoke on the importance of millets in the lives of every Indian. Millets are enriched with multi nutrients values and are super foods. Everybody eat millets daily and adopt a healthy lifestyle. Upon declaration of the International Year of Millets by the United Nation, there have been a nationwide awareness of the goodness of millets courtesy many programs and events organised by the government of India through its various departments. Millets are regarded as super food due to their inherent nature of cultivability in tough environmental conditions, immense nutritive values and easy availability.
The Food & Drugs Administration is keen to implement more activities to get people to add millets to their modern-day diets of unhealthy junk food. The Agriculture department is the nodal department promoting the cultivation and eating of millets in Goa and extending support to other departments and agencies engaged in the Eat Right Initiative.
The Millets Walkathon was attended by government staff, Pharma Manufacturing Association and industrial company representatives and also members of the public.
MEET TIATR ARTISTS PROGRAM
A MEET tiatre artistes program was held at the Tiatr Academy conference hall in Panaji, recently. Well-known tiatr personalities Pascoal Francisco Aniceto Lourenco and Sonia Shirsat were guest artistes. Socorro Fernandes, program interviewer was present on the dais along with TAG president, Sagun R Velip and member Secretary of TAG Suresh Divkar. President Sagun R Velip, welcomed the artists and said TAG will preserve this interview in the form of documentation so as to boost the upcoming artiste in the tiatr field.
A brochure was released by the president and the interview will be uploaded on YouTube in video form. Mementoes were presented to guest artistes along with the tokens of appreciation to artistes and interviewer. There were interviews of Sonia Shirsat and Pascoal Francisco Aniceto Lourenco by Socorro Fernandes, vote of thanks and program was compered by Kashinath Bhonsle.
MEET POET SHIFA BI KHAN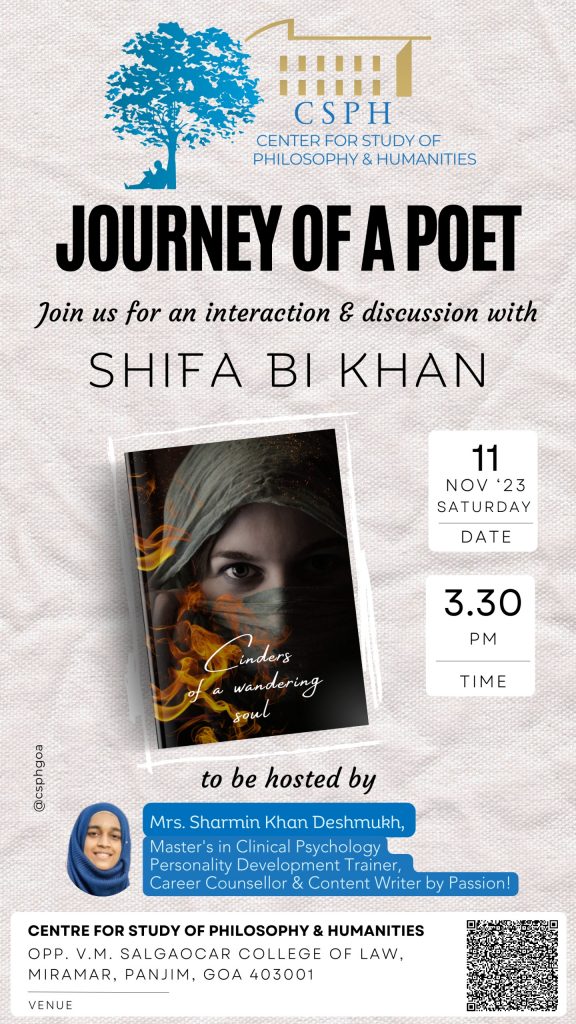 IT'S nice to find that poetry is making a come back, that is if it ever got lost in the more important matters of our traumatic times. We were charmed to meet architect Shifa Bi Khan, a new poet on the horizon with her first collection of poetry titled "Cinders of my Wandering Soul" (published by Writersgram Publication, New Delhi, softcover, Rs237).
She gave a reading at the Center for Study of Philosophy and Humanities (CSPH) in Panaji on November 11, 2023 and were charmed by some of her poems…why "cinders" in the title one couldn't resist asking and she replied, "Because that's how I feel after writing these poems!" She dedicates the poems to her numerous life experiences when she had to face "life head-on, unyielding, with a hope that these verses will be your companion, no matter what you go through…"
Her obsession with words, she shared, comes from a grandmother's adventurous stories which she recounted to the family and her love of books from the time when she was very young, she is in her early 20s now. The book comprises of 25 poems "on life and its trials, the power to overcome them or sheer acceptance to what fate has in store for us. Some may be able to relate to these, while others may frown upon them. I will only say that life isn't a bed of roses, it comes with its own share of ups and downs, spinning out of control, but it is up to us how we look upon it, with surrender or if we have the strength to overpower them and move ahead, because after every dark spell, shines a light brighter than ever seen before…"
A poem from "Cinders of my Wandering Soul" titled:
Sacrifice
No matter the shackles holding you
No matter the bonds keeping you
Find you must, the path to your destination
No matter the price of loss you may well pay
Bonds are meant to be broken
Some relations, meant to be forgotten
New alliances can be forged on the new path
Every link can be formed anew
Vitality demands hecatombs
Nor reward without a price
Sacrifice s meant to be made
For the greater good of humankind
You are the only one
Who can make or obliterate
The snaking grasp of cruelty
That has innumerable worlds slaughtered
Wait not for another
Do what you were meant to
Fight your battles alone
And freedom will be granted
Yes, she is a Goan Muslim girl, a Ponjekar, a green architect. Poets can be very interesting women to discover!
SUNBURN GOA IN DECEMBER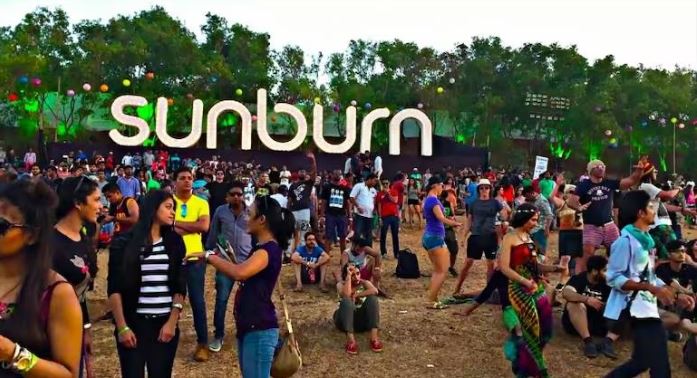 THE Sunburn acid rock festival (or EDM festival) will be held on December 28th to 31st at Vagator beach in north Goa. Just post-Christmas season. The Sunburn festival has been the subject of major controversy in the past. This is the 15th edition reportedly. There have been repeatedly several deaths due to drug abuse at the festival. Sunburn attracts people from all over the country for three days and nights of rocking and rolling to brain-drilling music. Our friend Father Godwin Pereira has called all Goans to boycott the Sunburn festival for obvious reasons. Sunburn tickets? Cost USD50 or INR4,000 something plus, plus.
NATIONAL PRESS DAY OBSERVED!
OUR friend Vijay D'Souza, now editor of The Navhind Times, was felicitated at the National Press Day function held at Institute Menezes Braganza, Panaji on November 16, 2023. Vijay D'Souza is the only second Goan to be appointed as editor of the Navhind Times. The first Goan was Lambert Mascarenhas who joined the newspaper when it started in 1968. Gaauree Malkarnekar got the investigative journalism award for her story on mining dependents in the Times of India. Pramod Khandeparkar, former chief representative of the Navhind Times got the Lifetime Achievement Award.
IFFI ROLLS ON MONDAY, NOV 20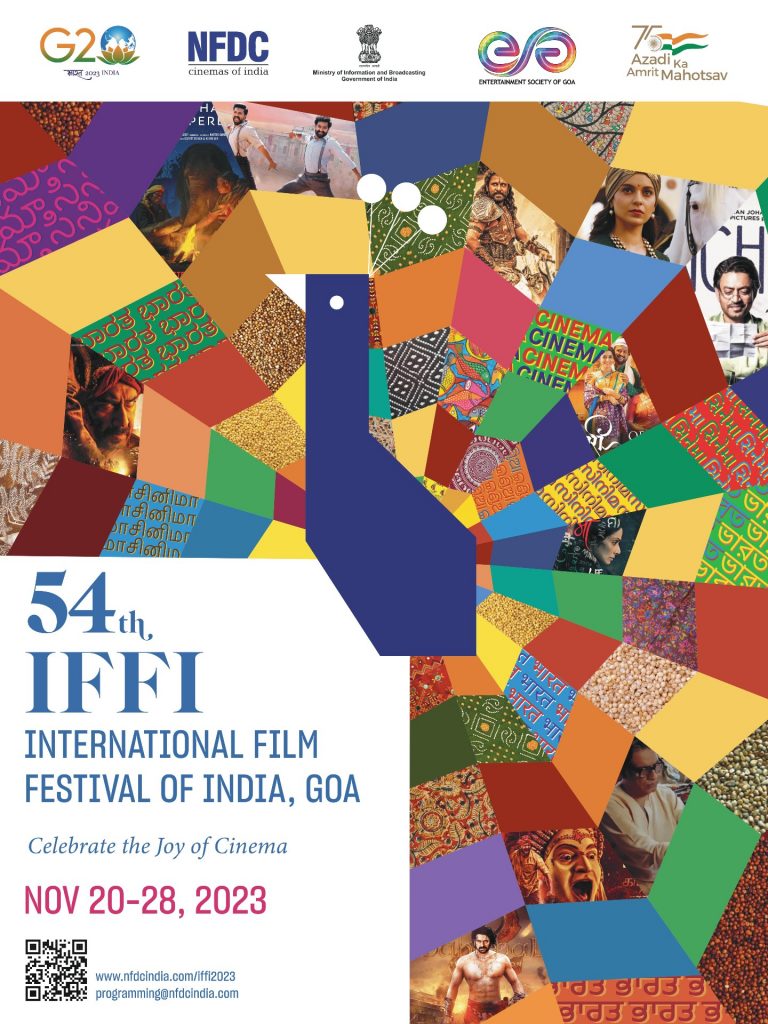 THE 54TH International Film Festival of India has entered its 20th year this year with Goa as a permanent venue. It was the late chief minister, Manohar Parrikar, who brought IFFI to Goa in 2003. It was the late Information Minister Sushma Swaraj in the Atal Behari Vajpyee government who agreed to make Goa a permanent venue for IFFI. IFFI will be even more digital this year as the process of booking online has been updated. Besides the refurbished Kala Academy IFFI films will be seen at the Porvorim INOX and the Konkani films will be part of the Competition Section. Shekhar Kapur who made the memorable film "Mr India" starring Anil Kapoor is chairperson of the International Jury this year. The much acclaimed Hollywood actor and producer Michael Douglas is to receive Satyajit Ray Lifetime Achievement Award for this year's IFFI (the iconic actor has seen 50 years in the film and television industry and is considered an internationally influential person). Also look out for the documentary on Manipur in the documentary section of IFFI.
GOENCHO SAIBA
AS usual the Feast of St Francis Xavier will be celebrated on December 3, 2023 this year. The novenas start 10 days earlier, coinciding with IFFI. The timing of IFFI causes an extra burden on the police to look after law and order. The pressure is increased by the 6th Serendipity Arts Festival (rated to be India's largest art festival) which will showcase the best of art and culture down the Mandovi riverfront from December 15 to 23. E are told that "theatreholic" Quasar Padamsee is curating the theatre segment at the Serendipity festival which is sponsored by Sunil Munjal, chairperson of Hero company enterprises.