MONEY PROBLEMS: Demonetisation proved a great inconvenience – at the very least – for tourists, many of whom ran from ATM to ATM and battled huge queues to get a few notes that would carry them day to day through their vacations
Even as the new currency notes slowly trickle in, the bottom rungs of the hospitality sector in Goa are still facing problems. As the shocking announcement was made in November, the tourist season was just beginning and it put 50 million livelihoods dependent on the industry at risk as visitors stayed away
By Mukta Patil
Raju Lakhani's beachside restaurant here at this popular tourist strip in north Goa should have been packed this time of the year. But the tables at Moon Star are empty, and the restaurateur is a worried man.
"We have no customers," he said. "Almost 90 per cent of tourists are leaving because of the inconvenience caused by demonetisation."n has caused a slowdown in the tourism industry.
Lakhani said he now has no choice but to lay off workers. He is one of Goa's many restaurant owners who are feeling the brunt of what is referred to as notebandi — the colloquial term for the ban on India's `500 and `1,000 notes, 86 per cent by value of all bank notes.
At 2.8 per cent, the travel and tourism sector in India grew faster last year than it did worldwide (2.3 per cent). It contributed to 6.3 per cent of the country's gross domestic product (GDP) – including direct, indirect and induced contributions — and translated to `8.3 lakh crore in 2015, according to a 2016 report by the World Trade And Tourism Council (WTTC), a forum for the travel and tourism industry.
Tourism is also a labour-intensive sector, creating 78 jobs for every million rupees invested, according to tourism ministry data. The agriculture sector creates 45 jobs for the same investment, and manufacturing, only 18.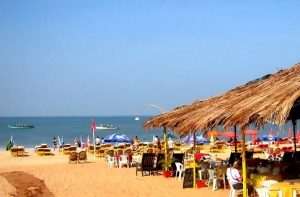 Ever since 2009, the share of tourism in employment has consistently been over 10 per cent of India's workforce of 500 million workers. This means that the sector employs almost 50 million people – more than the population of Colombia.
In 2015, the number of foreign tourists visiting India was over eight million, and earned the country foreign exchange earnings of almost `1.35 lakh crore, a growth of 9.6 per cent over 2014, according to tourism ministry data.
But if travel entrepreneurs like Lakhani start scaling down their businesses, all this could change.
In the weeks following notebandi, it was reported that foreign tourists were being inconvenienced. Bookings also fell rapidly in Kerala and Karnataka.
Will King and Hallam Baker-Howard, both UK citizens in their early 20s, landed in Mumbai on 28 November 2016 — 20 days after the imposition of notebandi. They found themselves in the midst of a cash crunch.
"We went from ATM to ATM in Mumbai during our first three days in India and there were huge lines snaking outside all of them," King recounted. "Once, after waiting for 45 minutes, we reached the front of the queue, and the cash ran out."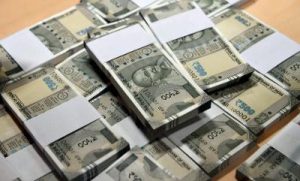 Governments of several countries, including the UK, Australia, and Canada, have issued travel advisories to their citizens about the money trouble they might encounter in India.
"It's not just that we have to wait in line. I'm being charged a fee for every transaction of almost `120 (1.5 British pounds)," said Baker-Howard. "Earlier, I would have withdrawn a large amount but now I have to do so every day and this is costing me a lot of money for no reason."
The Reserve Bank of India (RBI) has said that ATM charges were waived for customers until December 30, 2016, but that did not apply to foreign bank-account holders like Baker-Howard.
The cap on withdrawal has affected not only incoming tourists, but also outgoing Indians, as Scroll reported on 2 December 2016. Visitors were unable to withdraw more than `2,000 in foreign currency, which is not adequate.
RBI regulations also declared that foreign tourists could only exchange currency worth up to `5,000 a week until December 15, 2016. However, before the move,  foreign passport holders were able to exchange as much as $3,000 (`200,000). This means that visiting foreigners can now only exchange 2.5 per cent of what they could before notebandi.
Tourists were, however, allowed to use a "pre-paid instrument" in exchange for foreign currency tendered. But this does not help those who have run out of foreign currency. Tourists leaving the country post-demonetisation have been unable to change more than `5,000 into their own currency, although the average demand for re-encashment is `20,400.
Wednesdays at Anjuna are usually a crowded affair with a weekly flea market underway. The lanes are lined with stalls selling everything from clothes, handicrafts, and jewellery to spices, curios, and food. On 14 December 2016, the whole market was deserted.
Abdul Qayoom and Ahmed Bhat sit outside A-Z Handicrafts waiting for customers. They have applied for a swipe machine so they can accept card payments. However, their requests have been repeatedly turned down for lack of residence proof.
Over 35 per cent of tourists travel to India for leisure, according to 2010 tourism ministry data.
"People come here to spend their own money but they cannot access it," said Qayoom. "This is ridiculous."
Shack owners mostly set up shop during peak season and operate in cash. However, some, like the H2O bar in Calangute and Sunset Bar in Siolim, have ordered swipe machines. These are yet to arrive.
Courtesy: India Spend