COW MASKS TO THE RESCUE: In India, where data from the National Crime Records Bureau reveals that 95 women are raped every day (that's almost one woman raped every 15 minutes!), perhaps the cow mask can do what the government and police have failed to do
In India, rape victims rarely get justice. But harm a cow, and the wrath of the law will descend on you
— if you aren't lynched first!
By Antonia Blumberg
A POWERFUL photography project is raising the question of whether it's safer to be a cow in India than to be a woman.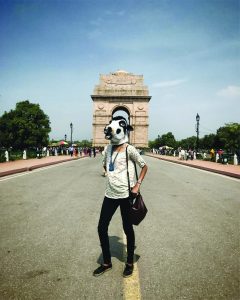 Sujatro Ghosh, an artist and avowed feminist, is encouraging women to don cow masks to protest the double standard that exists for women in his home country.
Sexual violence against women has become a prominent issue in India following several widely covered rape cases, including the gang rape and subsequent death of a medical student on a bus in Delhi in December 2012.
In 2015, just 29 per cent of rape cases in India lead to a conviction, according to Delhi police data. Just 12 per cent of men accused of raping a child were convicted.
The issue of sexual violence isn't unique to India, far from it, as US rape statistics show. But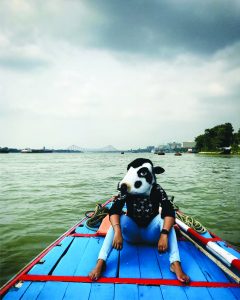 for Ghosh and many women activists, the problem gets compounded by the irony that, in India, you could get killed for harming a cow.
"I am perturbed by the fact that in my country, cows are considered more important than a woman, that it takes much longer for a woman who is raped or assaulted to get justice than for a cow which many Hindus consider a sacred animal," Ghosh told the BBC.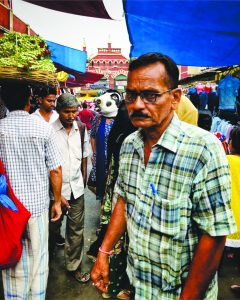 Several states in India ban the slaughter of cows, which are considered sacred by many Hindus. In the state of Gujarat, the slaughter of cows can lead to a sentence of life imprisonment. A AVOID PINCHES AND POKES: Need to visit a busy market, or walk in a crowded area? Have no fear member of the country's leading Bharatiya Janata Party recently introduced the Cow Protection Bill, which would make the crime punishable by death.
In the past two years, roughly a dozen people have been killed for harming a cow, BBC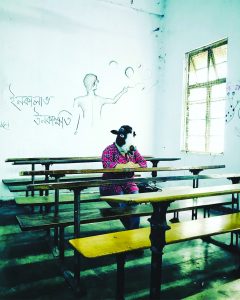 reports. For Ghosh and other activists, the same kind of outrage doesn't seem to exist when the victim is a woman.
To highlight the issue, Ghosh photographed women wearing cow masks and posted the images on Instagram with quotes from some of the participants.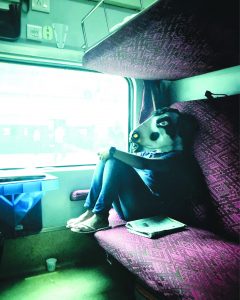 "At least if I walk down the streets in a cow mask, my chances of being harassed will probably be slim. No one wants to harass anyone who looks like a deity or a representative of a deity," Nicole, one of the photo's subjects, told Ghosh.
Suchismita, another participant, was quoted saying: "In a country with astounding levels of rape, molestation, abuse and other manners of crimes perpetrated against women, it is beyond sick that the matter of cow protection and religion has more traction. What use are protected cows and religious sentiments if half the population of the country needs to live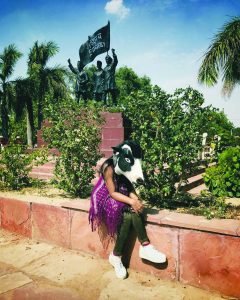 in constant threat in order to facilitate it?"
"These last few years, I've realized injecting humour is the only way to tackle these idiots," she added.
Pics courtesy Sujatro Ghosh