DETERMINATION: Manohar Parrikar's mind is still strong as shown by his insistence on inaugurating the Atal Setu Bridge over the Mandovi river which is his baby
BY RAJAN NARAYAN
It is not for love or respect for Parrikar but because of vested interests that Manohar Parrikar is being kept alive. The State government wants him alive because they know without him the government will collapse. Narendra Modi knows that if he removes Manohar Parrikar he may be exposed on bribes he took in the Rafale aircraft scam
Manohar Parrikar who has been suffering from pancreatic cancer for over a year was admitted to the Goa Medical College Hospital on the night of Saturday, February 23. After some minor discomfort (bleeding according to informed sources) he was shifted to the GMC on the excuse that the ventilator at home was not working. It is entirely possible that there was a power cut, as happens in all parts of Goa, as somebody might have damaged the power cables to his residence-hospital.
Obviously the problem was quite serious because on Sunday morning a team of doctors from the All India Institute of Medical Sciences (AIIMS) led by Promod Garg, Prof. of Gastroenterology and associate dean under whom Parrikar had taken treatment in the AIIMS earlier, rushed to Goa. According to Health Minister Vishwajit Rane, Dr Garg has changed some medicines and the chief minister is now stable.
In probably what is a paid ad in the Times of India asking people not to heed rumours about the Chief Minister's health, a health line has been presented. It was on Valentine's Day last year, February 14, 2018, that Manohar Parrikar complained of a stomach infection and was admitted to the GMC. It was found to be much more serious than just a stomach infection and he was shifted to Lilavati Hospital for treatment under Dr Jagannath, who is a specialist in pancreatic cancer. It was in Lilavati that it was diagnosed that Manohar Parrikar was suffering from cancer of the pancreas, which is in most cases fatal, particularly if it is identified at a very late stage as in the case of Parrikar. Parrikar spent a week in the Lilavati hospital. In his bravado he returned to Goa on February 22 to be present at the Assembly to present, or rather go through the motions of presenting, the budget, but for barely two minutes.
On March 8, 2018 Manohar Parrikar was taken to the Sloan Kettering cancer hospital in New York in the United States by a special aircraft for treatment. He spent almost three months in the Sloan Kettering — March 8 to June 14. Parrikar returned to New York's Sloan Kettering for further checkups which was widely understood as further doses of chemotherapy. There are also rumours that some new experimental drug was tried on him. Obviously the experimental treatment had an adverse effect on him. Parrikar who had returned from Sloan Kettering on June 14, 2018 had to be rushed back to US on August 9, 2018. Every time his visits to the US were called checkups. Surely you do not need to go three times to the United States just for checkups!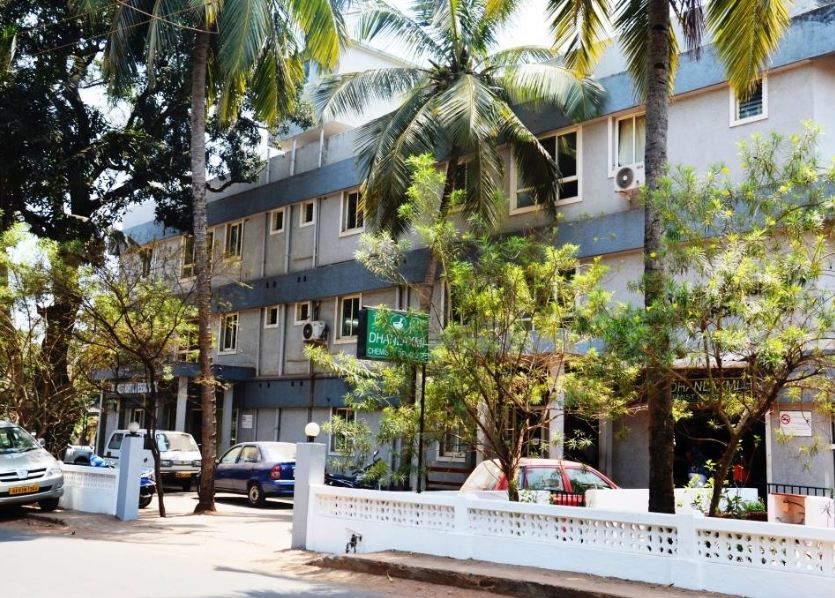 In any case Parrikar who went to the US on August 9 came back to Goa on August 22, 2018. The very next day he developed complications and was admitted for a "health review checkup". Why he should be admitted to Lilavati for a health review when he just returned from the best hospitals in the world, Sloan Kettering in New York, only the Chief Minister's Office can explain. After spending a week at Lilavati (August 23 to August 30, 2018) Manohar Parrikar was taken back to the US for treatment.
He returned to Goa on September 6, 2018. When he had gone to Parra to participate in the Ganesh festivities he allegedly started bleeding. He was rushed to his relative's hospital in Candolim. The hospital belongs to relatives of his late wife and is called Dr Dukle's Hospital & Research Centre. Dukle's, which is basically a maternity home, could not do much for the pancreatic patient.
The next day September 15, 2018 Manohar Parrikar was airlifted to Delhi where he spend a month in AIIMS. Parrikar returned to Goa on October 14 but did not go to his bungalow, but to rented accommodation which had been converted into an ICU. A senior cardiac surgeon from the Cardiology Department of the GMC was also posted to his ICU at home on a 24-hour basis.
Though Parrikar was diagnosed with pancreatic cancer on February 15, 2018 it was seven months later that Health Minister Vishwajit Rane revealed that he was suffering from pancreatic cancer and spending peaceful time with his family.
By that time Parrikar could not eat normally and had to be fed through a food pipe passed through his nose. Despite his extreme pain and discomfort Parrikar could not stop worrying about whether his pet project, the third Mandovi bridge, would be completed in time. On January 1, 2019 Parrikar visited his office in the Secretariat. On January 27, 2019, he inaugurated the Atal Setu — the name given to the new Mandovi bridge — in the company of Union Transport Minister Nitin Gadkari.
On January 30, 2019 Manohar even presented the first ever digital budget in the country. He was obviously so exhausted that he had to be rushed to AIIMS again on January 31, 2019, the day after he presented the budget. He returned to Goa on February 15, 2019. Unfortunately he did not celebrate Valentine's Day as his condition worsened. On February 23, he was admitted to the GMC for upper GI endoscopy. This is a procedure which I have undergone dozens of times, whereby a flexible tool is pass through the mouth to check the state of internal organs like the liver, pancreas, gall bladder, etc, which cannot be seen through an ultrasound.
Ironically, Health Minister Rane who knows nothing about health except making money, denies an endoscopy was performed. Indeed Rane has dismissed Pradeep Naik who was dean until recently, and appointed Shivanand Bandekar, who was previously suspended for corruption as Head of the Orthopaedic Department.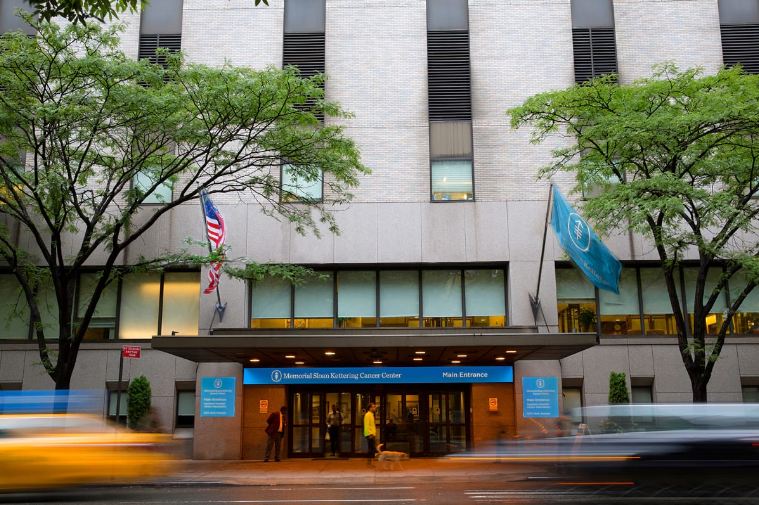 February 23, Parrikar was asked to be kept under observation for 24 hours. The team of doctors headed by Dr Garg arrived in Goa on Sunday, February 24. Reports from our sources in the GMC (which I consider my sasu mai as I have been admitted there scores of times) tell me his condition is very difficult. Reports say he is back home now but I do not know whether he will be taken to Lilavati or Sloan Kettering again. We don't know about Dr Garg, but Dr Harish Peshwe, who I have been treated by before, does not have the experience to treat serious cases. I fail to understand why the senior most gastrospecialist, who is treating a leading social activist in Dona Paula itself, Dr Philip Alvares, was not requested to attend to Parrikar. I hope there is no communal angle.
Why are the Central Government of Narendra Modi and the local BJP so desperate to keep Manohar Parrikar alive? I do not deny that his mind has probably not been affected. It might be razor sharp. But the stress of attending to the demands of his Cabinet colleagues can worsen his health situation. Is Parrikar adamantly sticking to his kodel, or is the BJP high command and low command very anxious to keep him alive and in power at any cost?
A rough estimate is that over 100 crores have been spent on his treatment so far. All paid for by the state government. Nobody is questioning the Chief Secretary and Health Minister Rane about the posting of senior cardiac surgeon and other senior doctors from the GMC on a 24-hour basis in Parrikar's private residence, depriving ordinary patients of their services. The truth is that it is not Parrikar who wants to continue to live with all his pain. Even if Parrikar, out of his love for Goa, wants to remain chief minister as long as he breathes, is it good for Goa to have a disabled chief minister? Why was the late Francis D'Souza dropped from the government? Why is Pandurang Madkaikar not retained as power minister? The bitter ground reality is that if Parrikar collapses the BJP government will also collapse. The BJP has only ten active members in the Legislative Assembly at the movement. If alliance partners MGP and GF decide to withdraw support, the BJP government will collapse. Sudin Dhavalikar has made it clear that the MGP is contesting all three by-elections — Shiroda, Mandrem and Mapusa — which indicates a split with the BJP. Vijay Sardesai is making funny remarks about not continuing as a minister in the BJP Cabinet. The rumour is that he is actively planning to extend the support of his six member group to Digambar Kamat to form a Congress government in the State. The Congress has 14 members in the 37 member Legislative Assembly which would give it a clear majority. Of course, even if that happens, Modi won't permit it, as he will declare President's Rule. Even if Parrikar was not vital to BJP rule in Goa, the Centre, meaning Narendra Modi and Amit Shah, may be equally keen on keeping Parrikar alive for other reasons. It is now widely believed that Parrikar has got a set of the controversial Rafale papers which expose Narendra Modi. On the eve of elections Narendra Modi cannot afford Parrikar turning against him. Parrikar knows that the government will pay for his medical requirements as long as he is chief minister and he has the Rafale papers. I understand from a good friend of Parrikar's that they are in the safe custody of a senior lawyer friend of Parrikar who is based in Delhi with instructions to release them to the media if anything happens to Parrikar. So that is why both Modi and the local BJP is so anxious to keep Parrikar alive. There is one last issue which worries me. There is a very senior social activist living in Margao who has played a very important role in the GBA and who is unwell. My friend did not go to Lilavati though he could afford it. He did not go to Sloan Kettering in New York though he could afford it. He relied on Dr Philip Alvares, attached to the Manipal Hospital, and has recorded an improvement in his position. This is due perhaps to the fact that it was diagnosed in the early stages and my friend is a very fit person. Why does a government not spend for him and people like him? I was beaten up in 1981 savagely with iron rods and cycle chains by the Rudolf gang on the direction of the than Speaker Dayanand Narvekar who without daya molested an 18-year-old girl in the Speakers chamber. I had to spend five years in hospitals. I believe that my present medical problems, acute GERD, suspected Cancer of the throat and severe spinal problems are a legacy of the beating. My employer Raul Fernandes of the Herald did not gave me a paisa. The GMC only worsened the situation by misdiagnosis by NGK Sharma, HOD, Medicine, who almost killed me with steroids. I spent over a crore on my treatment which took five years just to get rid of the steroids. All the money was paid by friends and well wishers. When I decided to visit England for treatment the Editors Guild appealed to the public for funds for my fare. And I am happy to say people whom I did not know personally contributed2 lakh. (If Parrikar makes such an appeal he won't get a paisa, but that is not the issue.)
Under the DDSSY scheme you can get treatment only up to 4 lakh. Which you seldom get, because hospitals do not accept the card except for surgery. So why shouldn't a cap be put on Parrikar's expenses, limited to4 lakh? Why should the Indian Air Force, which should be used for strikes against Pakistan, be used to transport Parrikar to New York and Delhi? Parrikar is not fit health-wise to continue as chief minister. Yet everyone wants to keep him alive for their own selfish purposes.
I doubt Parrikar in his better days would have allowed his son Abhijat to build an illegal eco-tourism resort. Or that he would have allowed Vijai Sardesai and Babush Monserrate to destroy Panjim and Taleigao. The very fact that ministers are doing what they want regardless of the long-term consequences means Parrikar has no energy left and he is not physically fit to be the chief minister of Goa.