AMIT TRUMP: Like American President Donald Trump who is building a wall to prevent migrants from Mexico, Amit Shah has openly threatened to target and drive out 'insurgent' Muslims, Catholics and other communities, except Hindus and Buddhists
BY RAJAN NARAYAN
If the BJP implements Amit Shah's threat that the party would selectively extern all non-Hindu migrants if re-elected, Goan Hindus, Christians and Muslims who have been living in harmony for the last 400 years may have to migrate to some other country — as Hindutva fanatics, encouraged to be more aggressive, will not let other religions live in peace. Oppose hatred and defeat the BJP by rejecting Shripad Naik and Narendra Sawaikar…
The first State in which the BJP is openly carrying out its Nazi-type agenda of making India a pure Hindutva state is Assam. Nazis under Hitler had gone to the extreme extent of exterminating anyone who did not have Aryan blood. They specifically targeted Jews, just as Modi and Amit Shah are targeting Muslims.
At the end of the Bangladesh war and even thereafter, there was a steady influx of refugees into Assam and the Northeast which are on the border of Bangladesh. A student leader, Mahanta, had carried on a 20-year war to throw out refugees from Bangladesh who by now have spread all over the country. By and large most states in the country have accepted them, whether Muslim or Hindu.
It is difficult to distinguish between Hindu and Muslim Bangladeshis. Unlike in Pakistan where the language is Punjabi, in Bangladesh everyone speaks Bengali as fluently as those on the other side of the border — in Mamta didi's West Bengal.
But when the BJP came to power, for the first time it introduced a bill for a National Citizens Register, ostensibly to separate the refugees from Bangladesh from the original citizens of Assam. However, in reality, in the case of Assam the BJP government is planning to extern only Muslim refugees. Hindu refugees are being considered part of Hindutva India even if they originally were, and still are, citizens of Bangladesh.
OPENLY COMMUNAL
Addressing a political rally BJP party president Amit Shah, who is more of a Hitler than Modi, gave a glimpse of the diabolical plan of the BJP if it is re-elected to power. Shah proclaimed that except for Hindus and Buddhists, all 'infiltrators' would have to leave the country if the BJP is re-elected to power. Amit Shah used harsh words comparing infiltrators to termites. The BJP's official Twitter Page later repeated his statement, adding the word Sikhs to those permitted to remain in India.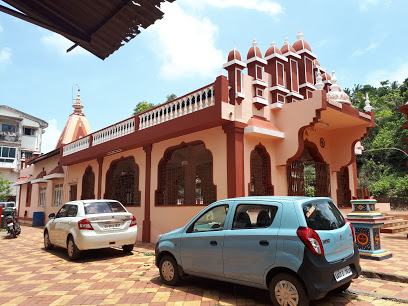 This makes a mockery of the 'secular democratic republic' that the Constitution had declared India to be in 1950. Though Shah is talking about eliminating all other communities except Hindus and Buddhists, his primary target is Muslims who constitute 18% of the population.
States like Goa and the North East which have a large Catholic population may also become the target of local BJP fanatics like the organising secretary Satish Dhond.
PARRIKAR & CATHOLICS
Let us realize that with the death of Manohar Parrikar the BJP has changed for the worse. Parrikar may or may not have liked the Catholics but it was they who re-elected him to power five times to the Panjim Assembly seat. Parrikar moreover realized in 2007 that with Catholics comprising 28% of the population it was impossible to get a majority in the Legislative Assembly without their support.
So much so, in a Mayawati-type of social engineering ploy, for the first time in 2007, Parrikar offered Catholics in south Goa who were denied the Congress ticket an invitation to contest on the BJP ticket. To everyone's surprise, including that of the BJP, all the eight to 10 Catholics given a BJP ticket or supported by the BJP won the election. This was repeated in 2011 and in 2017. Even though the BJP got only 13 seats in the 2017 election, seven were Catholics.
When Francis D'Souza died and Parrikar died soon after, Calangute MLA Michael Lobo was expecting the Chief Minister's post or at least a Cabinet post. So was Nilesh Cabral who was a senior MLA. However, Catholic MLAs are not given such plum positions by the BJP. Unfortunately for the BJP, all the senior BJP leaders like Laxmikant Parsekar and Rajendra Arlekar, along with Mandrekar, were defeated in the 2017 election. So they were forced to fall back on a baccha who was favoured by the late Manohar Parrikar.
Though all the senior BJP leader were in favour of Shripad Naik, Parrikar before his death had opposed it, as he considered Shripad an incompetent leader, in which assessment he was right. Although Shripad has been a Union Cabinet Minister many times he has failed to deliver in any capacity. Unfortunately Pramod Sawant is so raw and so inexperienced that he is not fit to be even a minister, let alone chief minister.
The most dangerous development is that the government may be under the control of not senior BJP leaders, but Satish Dhond, the organizing secretary, who is very close to Amit Shah. Like Amit Shah, Satish Dhond will also be in favour of holding an opinion poll to eliminate all Muslim migrants in Goa. He will also, like the Portuguese, reduce all Muslim and Christian Goans to second class citizens. A large number of Catholics have already left Goa for lack of job opportunities.
The proportion of Catholics to the total population of Goa was 40% at the time of Liberation. It has fallen to around 25% in 2019. On the other hand Muslims who were less than 1% of the population at Liberation are now about 18%. The huge increase in the Muslim population is partially because Goa is the only place they feel safe. The belief is that there is no dreadful possibility of Muslims being lynched as has happened in Adityanath's UP on the mere suspicion of storing the 'holy' cow in their refrigerators. On the contrary a large part of Goa's population including Hindus, Catholics and Muslims eat beef on a regular basis because it is a cheapest meat available in market — much cheaper than chicken or goat meat.
At Catholic weddings even starters are made of beef. If you go to Clube Vasco Da Gama you will see eminent Hindus eating choris pau and beef cutlets with their drinks unmolested — which is why Goa is not just the most popular tourist destination in the country both for foreign and domestic tourist, but also the best place to live in the country. Which is why not thousands, but lakhs of rich and upper middle class residents of Bombay, Delhi and Bangalore prefer to retire to Goa, fuelling the building boom.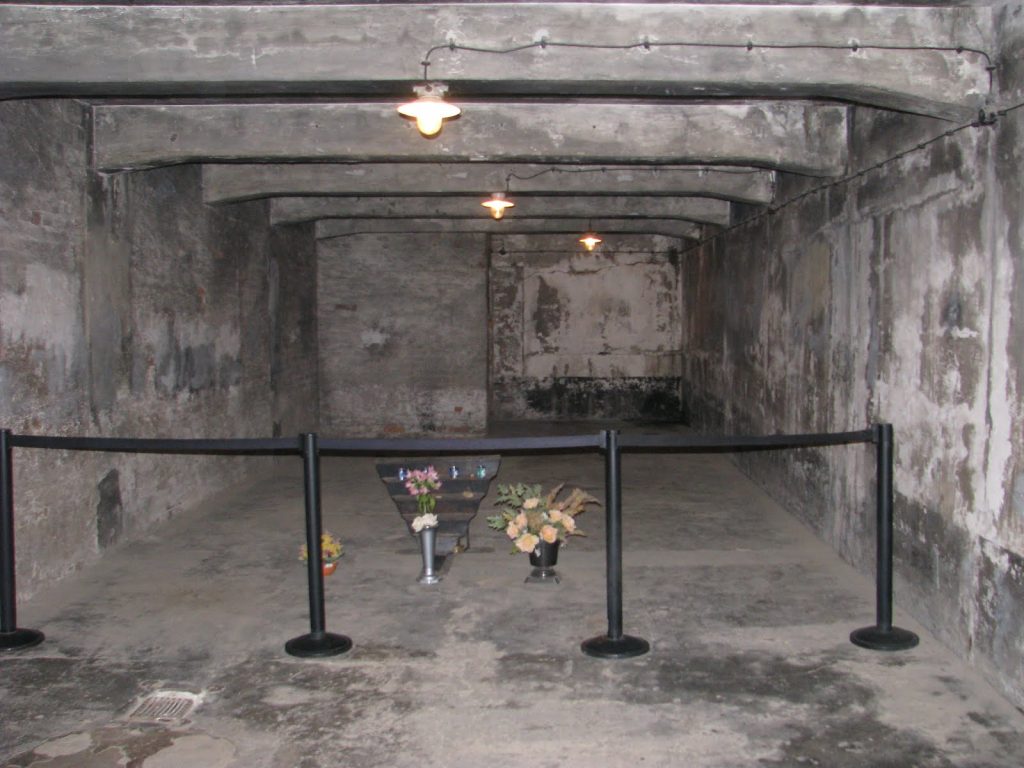 There has only been one minor communal riot in Goa not just since Liberation but since the Portuguese took over, with the exception of the wars between Adil Shah and the Portuguese.
Most of the original Muslims in Goa are Khojas, the business community which has completely integrated with Goa. The first wave of migrant Muslims into Goa was at the invitation of Shaikh Hassan, the Vasco-based minister in the Rane Cabinet who invited them to work in MPT and Zuari.
The huge migrant colony of Fukatnagar in Vasco taluka is dominated by Muslims. The trickle of Kannadigas who came to Goa to meet the needs of construction industry became a flood after the Godhra riots.
Even Muslims from UP have started coming to Goa as they feel much safer here. Goa is the most cosmopolitan and secular state in the country where everyone has equal opportunities and there is no hatred between any of the communities. Hindus and Catholic have lived together for more than 500 years and there have been mosques in Goa for the last 500 years going back to the time of Adil Shah when the Safa Masjid was built. Ironically, until the secretariat shifted, it functioned in the Adil Shah Palace.
If there is any communal tension at all, it is between the Catholics and Muslims. Particularly in South Goa. This is because the newer migrant Muslims have settled in villages in South Goa. Their demand for land for mosques, madrassas and burial grounds has created some tension between Catholics and Muslims as most land is owned by Catholics in the south. Even during the mini communal riot which was provoked by the BJP, the issue was the Muslims wanting to purchase land in Gudemal in Curchorem.
Bhailes & Jobs
There is resentment against bhailes in Goa, but not because of any religious reasons but because of the fear that they will take over the jobs of the original Goans. This unfortunately has already happened with the majority of taxi drivers and even electricians, plumbers and air conditioner mechanics being Muslims.
But this is, as I've said before, because Goans are not interested in manual jobs in Goa — although they may clean toilets at the London airport for 10 pounds an hour (which works out to more than 7200 for eight hours). So it's a question of money that attracts the Goan abroad particular in the UK because of Portuguese passport. Co-incidentally it is the high wages that attract migrants from all parts of the country to Goa. Most of the migrants are landless agricultural labour who have lost their jobs because of mechanisation. They have been replaced by tractors and combine harvesters and other implements. The National Sample Survey has confirmed that 11 crore male landless labour and 5 crore female landless labour have lost their jobs since the BJP came to power. And many of them rushed to Goa because even the unskilled can get600 per day here. A typical example is my maid servant from Karnataka who is in her early 20s. The entire extended family of half-a-dozen sisters and brothers have relocated to Goa. My maid's husband is a helper who gets 600 per day. My maid probably gets another10,000 per month doing domestic jobs in a few homes. The minimum wages of unskilled workers in Goa per male is `500 per hour. Goans who complain of not having jobs only mean that they are not getting salaries they expect. But at least one member of the family is on a ship or in the Gulf or in England and can send money home. They have a roof over their heads, free medical treatment in the GMC, there is fish in the river and coconuts and kaju to convert into urak and feni.
If Amit Shah widens his threat of externing all non-Hindus except for Buddhists, the worst affected state will be Goa. This is because Catholics and Muslims (including migrants) represent over 50% of the population. If the snake of communal hate enters Goa it will destroy both the tourism and construction industries. Tourists will not want to come to Goa if they cannot eat beef and cannot drink liquor freely. Similarly nobody would want to settle in Goa if scores are settled between Hindus and Muslims possibly sponsored by Satish Dhond and Amit Shah.
So if you want Goa to remain peaceful and green, if you want to continue to live in Goa whether you are Hindu, Catholic or Muslim, you should reject the BJP and its divisive politics. Make a beginning by rejecting Shripad Naik in North Goa and Narendra Sawaikar in South Goa. Every BJP MLA and MP must declared that he believes all are equal in Goa and Amit Shah is a dictator and a mad man with delusions like Adolf Hitler and more recently Donald Trump, who wants to build a wall between Mexico and US to stop migrants coming and is willing to tear apart families and ruin lives to do so.