At the GUJ function to empower women journalists: Minister for Women & Child Development Vishwajit Rane honoured senior journalists Devika Sequeira and Suhasini Prabhugaonkar, also in the picture are Vasudev Pagi, Meghna Shetgaonkar, Deepak Desai, and GUJ president Rajtilak Naik
By Our Special Correspondent
IT'S not often that women journalists get noticed and singled out for appreciation by governments or for that matter their own kind. So it was refreshing to think that times are changing finally in Goa. The Government of Goa, Department of Women & Child Development and Goa Union of Journalists decided to honour two senior journalists — namely Devika Sequeira as Goa's first woman journalist and Suhasini Prabhugaonkar as first woman president of the Goa Union of Journalists (GUJ). Both names familiar to print media readers in English and Marathi, respectively. Both journalists have surely paved the way and made a difference for the better for all younger women journalists today working in various big and small print and electronic media.
Veteran journalists Devika Sequira and Suhasini Prabhugaonkar started out young in print media (Devika as a chief reporter with the English Herald and Suhasini (also Sunita after her maiden name Sunita Dhempe) with the Marathi Gomantak) and are experienced, seasoned media women in mainstream newspapers. Doing the honors was Minister for Women & Child Development Vishwajit Rane at function held at the Menezes Braganza Institute on July 20, 2019. In his eloquent address to media people and journalism students present on the occasion, Rane urged women journalists to work fearlessly and feel empowered enough to ask questions no matter how difficult. From his younger years he reminisced how Devika Sequeira of the Herald then would turn up to grill his father (the senior Rane, Pratapsingh Raoji Rane, former chief minister of Goa) with pointed questions!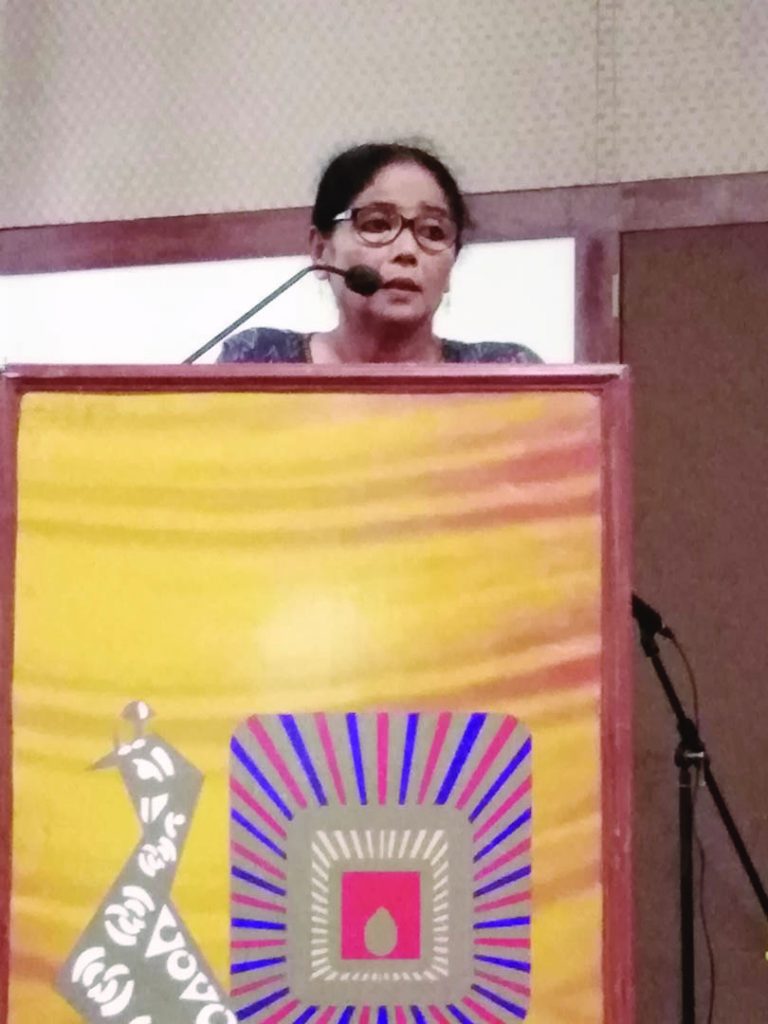 The minister also didn't mince words apologizing for the Women's Commission in Goa which needs to be better empowered. He promised the commission would soon be revamped with more professionals on board, "We shall create a powerful institution which will discuss, deliberate and address women's grievances and protect their interests…." Earlier the minister felicitated Devika Sequeira and Suhasini Prabhugaonkar with shawl, memento and a check for `10,000 respectively. Present on the occasion were Deepak Desai (director, Director of Directorate of Women & Development) and Meghna Shetgoankar (director, Information & Publicity ).
A half-day workshop followed the function on the subject of "Empowering Women Journalists" in which speaker Prof Anita Haladi offered valuable inputs on how media can be sensitive while reporting on women and children's issues, as also how to deal with sexual harassment at workplace. Dipak Desai in his slide presentation clued up journalists about the important nitty gritty of media laws and finally, much loved corporate coach Pravin Sabnis had everyone sniggering and laughing with his lively presentation of how team building and self-realisation is important even for media people.
Mr Sabnis who started off by asking the audience to divide an imaginary mango amongst themselves equally and discover what a difficult proposition that was if they did not engage in a discussion with one another! From there he made fine definitions between needs and wants and went on to make other apt analogies between being as simple as children or as complicated and difficult as adults…he asked, perhaps life is not so much about complicating but simplifying it for better self-confidence and empowerment all around?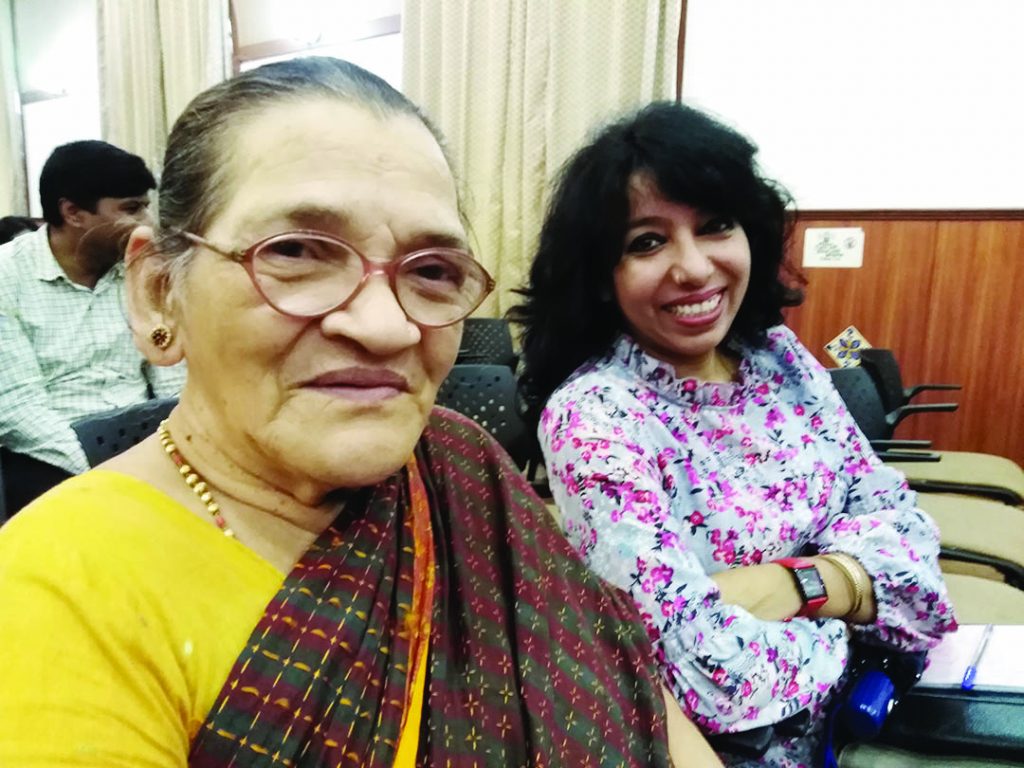 Don't whine and don't regress into emotional dilemmas, he urged, offering some valuable insight into how media people too need to build up confidence, saying, "there is nothing like too much self-esteem, confidence varies but self-esteem is constant." It's important, he said, to first "certify your own value and how you see yourself" and the rest would be easy. Among the several take home messages, "Be as open-minded as water…all information is not knowledge but one who has knowledge grows!" In other words media people should invest in homework and also how to unlearn things and that would make them better journalists all around. They also should also take care of themselves health wise.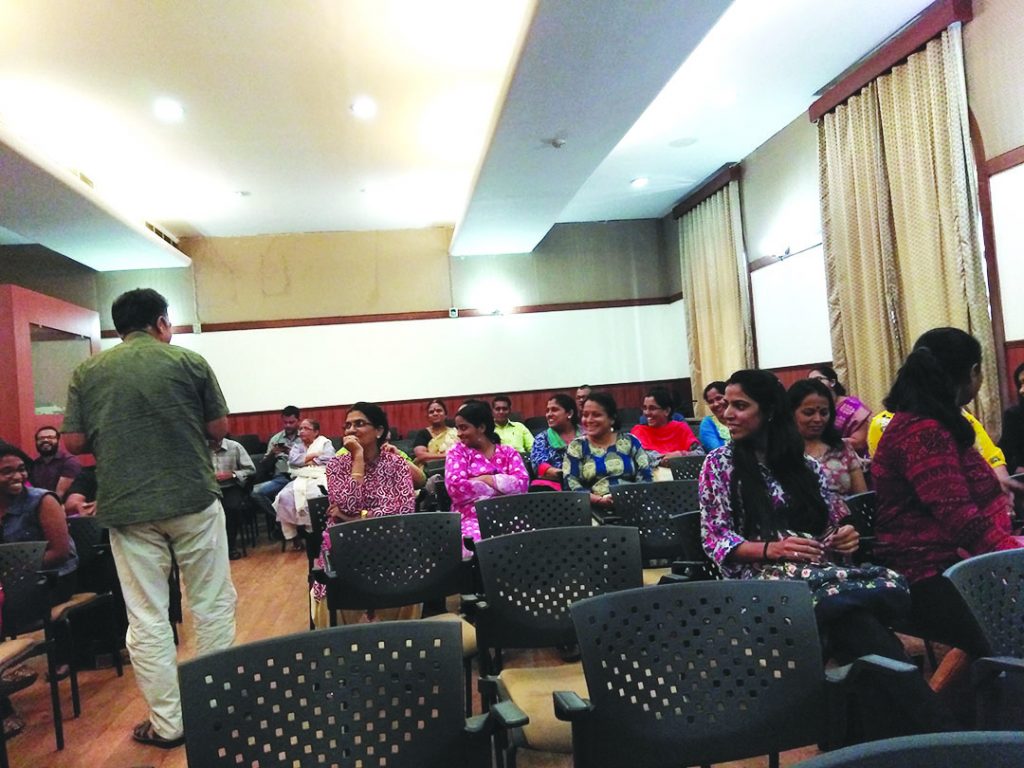 Needless to say Pravin Sabnis (who needs no introduction as a corporate life coach and counselor) offered in a nutshell some serious words of wisdom to young journalists and students in the audience seeking media careers in the future. After that GUJ President Rajtilak Naik welcomed everyone while Vassudeo Pagi proposed the vote of thanks. Journalists Pradnya Rane and Teja Arondekar anchored the entire function-cum-workshop organized largely by Goa Union of Journalists which has a membership of 200 plus members and is hoping to enroll some more media people so that achhe din may arrive for them too (especially since media relationships with the political establishment has suffered in several ways in recent times with a younger generation of politicians generally avoiding reporters who dare to get aggressive asking uncomfortable questions). Media it would seem is not a happy place to be these days!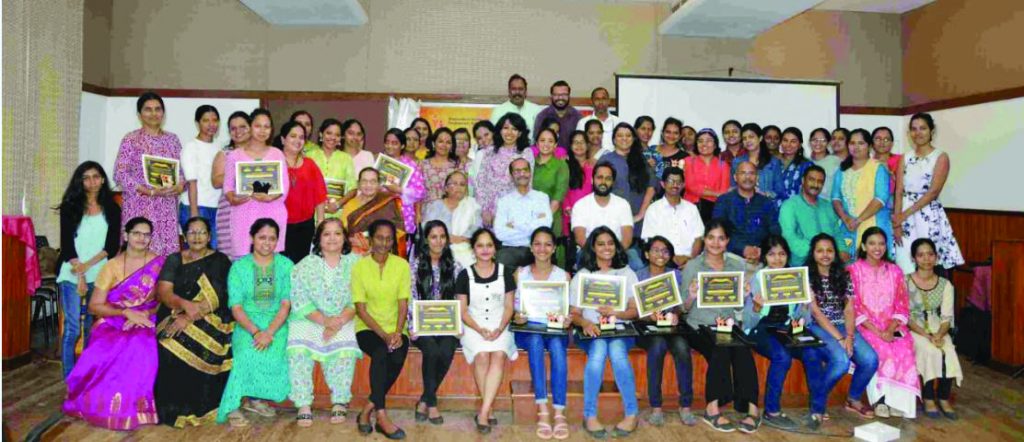 DEVIKA SEQUEIRA – NO WOMEN EDITORS IN GOA!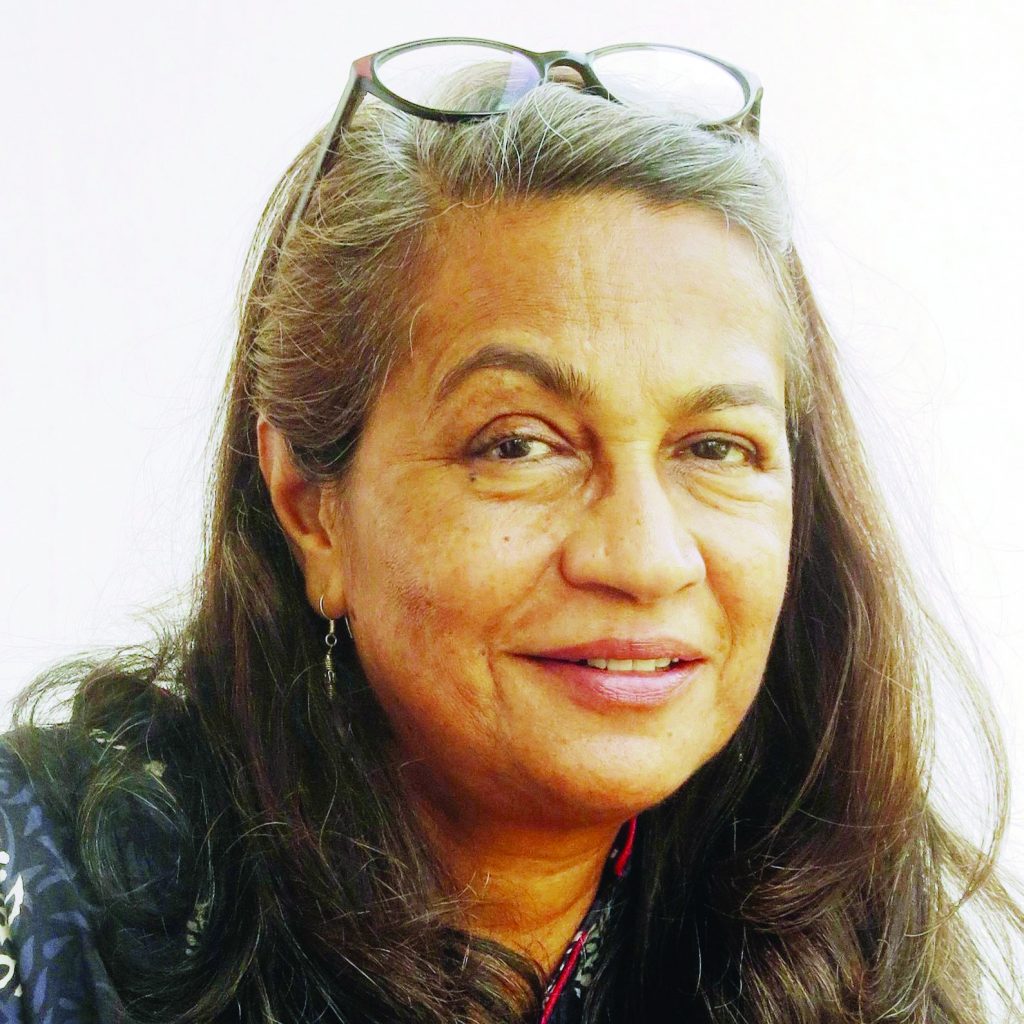 Suhasini Prabhgaonkar – A loyal fighter for media unity