Who says cooking is difficult? Here's how to make it easy and simple the naturopathy way! Use organically cultivated ingredients wherever possible for added value for money and health whenever you can…
BAEL JUICE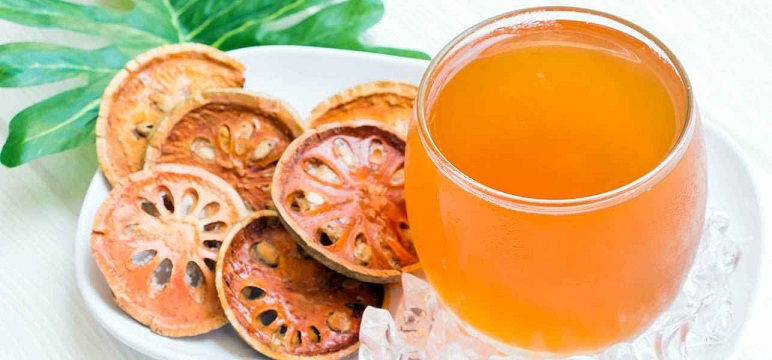 (Serves 2)
Ingredients: Bilva leaves, 15; water 1 glass.
Method: Grind leaves in a mixie with a cup of water. Strain and drink immediately.
Note: Very effective in cases of increased cholesterol, high BP and heart disorders. Also good in case of diabetes as it is low in glycemic index.
BARLEY-LENTIL SOUP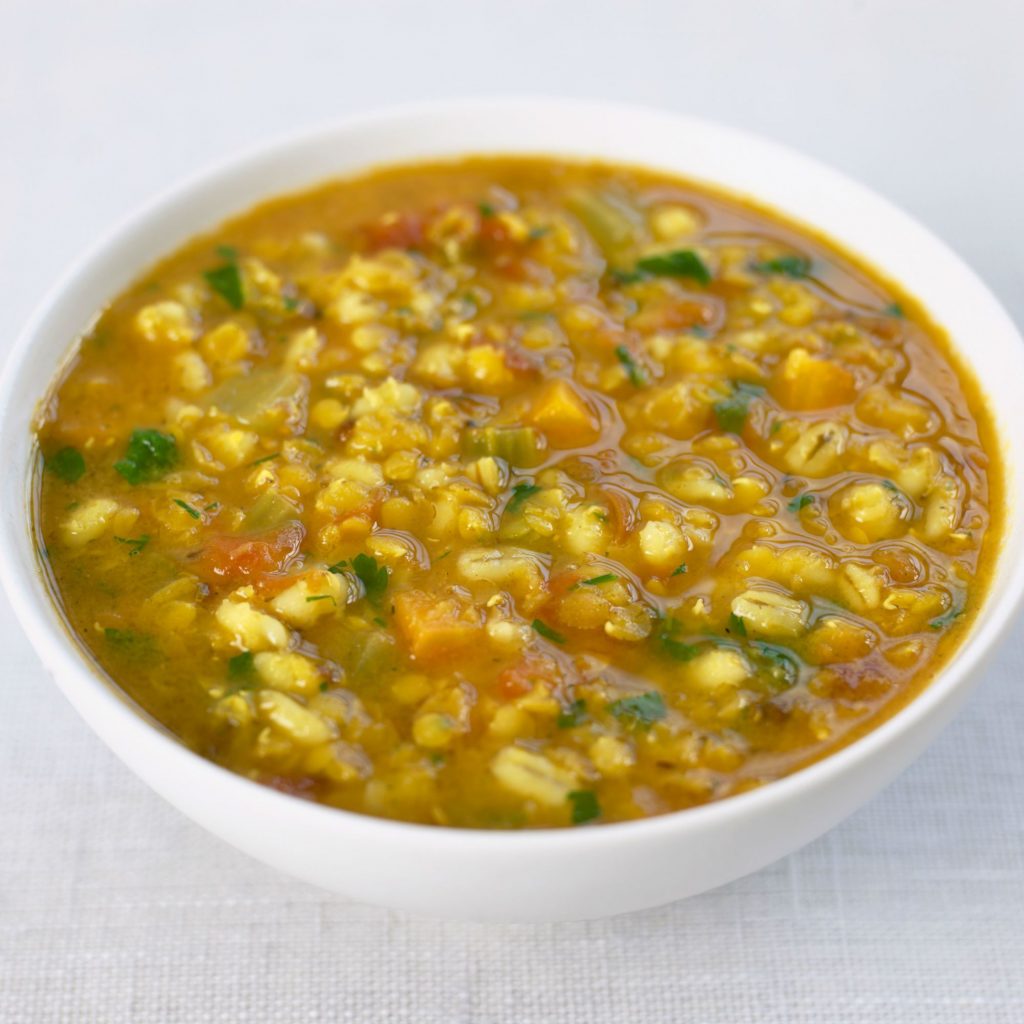 (Serves 2)
Ingredients: Barley half cup; lentils quarter cup; tomatoes chopped 2; onion sliced 1 medium; ginger chopped 1 inch Piece; fresh coriander 2 sprigs; pepper powder and salt to taste; water 600 ml.
Method: Fill large pan with six cups water and place barley in it. Bring to boil and simmer for 10 to 15 minutes. Clean and wash vegetables. Add lentils, vegetables and ginger to the barley water and boil till soft. Mash well and add chopped onion spurted in little oil (tempered). Simmer for five minutes. Finally add salt and pepper to taste. Serve garnished with fresh coriander and serve hot.
FINGER MILLET MALT
(Serves 1)
Ingredients: Ragi powder 1 tablespoon; elaichi 1 piece, crushed; jaggery for taste; coconut milk as desired.
Method: To one glass of water add ragi powder and bring to a boil, sweeten with grated jaggery and just before removing mix in elaichi powder. Stir in fresh coconut milk as per wish
Note: Finger millet is in calcium and hence recommended for good bones and bone disorders.
MOONG SALAD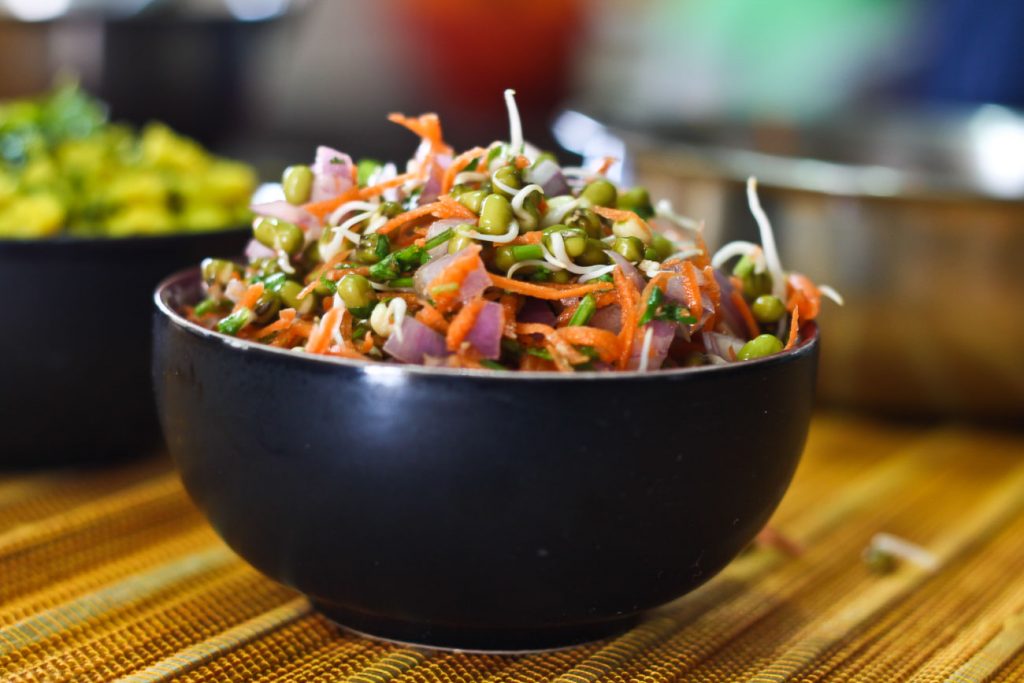 (Serves 1)
Ingredients: Moong dal (broken) 100 g; green chilly finely chopped; 1 tsp coriander leaves finely chopped; lemon/amla juice 1tsp; pinch salt.
Method: Soak moong dal in water overnight. Next morning drain completely and put moong dal in bowl. Add in finely chopped green chilly, lemon juice, salt to taste and mix properly. Garnish with chopped coriander leaves.
Note: Moong dal is rich in proteins and easily digestible. It is an excellent source of molybdenum, folic acid and provides complex carbohydrates, good for weight loss, heart patients. Moong dal contains thiamin (vitamin B-1, vitamin C and vitamin B6 (pyridoxine). Coriander leaves are a good source of iron, magnesium and helpful in fighting anaemia. Coriander leaves have shown to reduce menstrual cramping, feeling nausea, lowers BP and good for GIT. Amla juice helps levels of LDL, fatty acids and triglycerides, good for hair growth.

GROUNDNUT CHUTNEY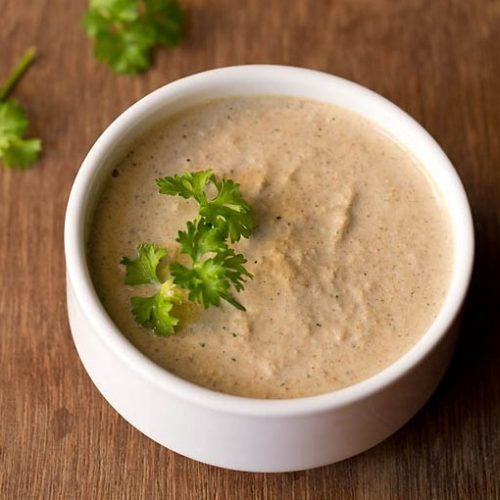 (Serves 3)
Ingredients: Sprouted groundnuts 100 g; grated coconut 1; jeera 1 pinch; tomato 1, green chilly 2, ginger 1 piece; curry leaves a few, salt to taste.
Method: Crush everything together with little water, salt before serving.
Note: Rich in carbohydrates, proteins and fats. Can be served to malnourished and underweight people.
NATUROPATHY DHOKLA
(Serves 2)
Ingredients: Sprouted moong (methi, chana , muth, groundnuts) 500 g; curd 50 g; onion 1 medium finely chopped; green chilly 2 finely chopped; a few sprigs coriander leaves finely chopped; a few curry; mustard, jeera seeds a little; turmeric power 2 pinches; salt to taste; oil 1 tsp for tempering.
Method: Grind sprouts with very little water to make a thick smooth paste. Add curd, chopped coriander, salt, turmeric power and mix properly. Grease idli plate with little oil and pour batter in cups. Steam for 20 mins. After steaming cut dhokla in four parts. Heat pan and temper in bit oil with mustard and jeera seeds. When seeds sputter add in chopped onion, green chilly and fry till onion is golden. Finally add dhokla pieces and stir fry for three minutes. Serve garnished with coriander leaves. Serve hot with tomato coriander chutney.
Note: It is a very breakfast to start the day with as high in protein. Steaming instead of deep frying food is a great way to minimize fat intake. Sprouts have good amount of antioxidants, vitamins, minerals, etc.
VEG IDLI
(Makes 20 idli medium size)
Ingredients: Idli batter 500 g (available in most urban stores nowadays); grated mixed vegetables carrot, cabbage, beans, capsicum 100 g.
Method: Before making idli with idli batter add in the vegetables which have been grated fine or chopped fine and mix nicely. Pour batter in idly cooker stand containers and steam for 10 minutes. When cooked serve with coconut chutney or pudina chutney.
Note: Adding finely chopped vegetables regularly makes idli tastier and healthier.
VEGGY MOCKTAIL
(Serves 1)
Ingredients: Tomato medium size 1; carrot medium size 1; beet root small slice 1; half lemon juice; a few pudina leaves; a few coriander leaves; quarter tsp salt; half tsp black pepper powder; half tsp jeera powder.
Method: Wash all vegetables in small pieces. In a mixie pour in a glass of water and process veggies to a fine texture, filter it. Add salt, black pepper and lemon juice and stir. Serve cool.
Note: A mocktail packed with minerals, vitamins and essential nutrients, a good cooler promoting digestion and absorption — nutritious beverage, good appetizer.
(Recipes courtesy Naturopathy Diet & Recipes' published by National Institute of Naturopathy, Pune, softcover,250)