Ekvottachem Festival
For the first time ever a festival to celebrate people from different walks of life with different abilities and challenges, all seeking an inclusive society of give and take. Hosted by a group of social networking groups to mark the 16th anniversary of The Disability Rights Association of Goa (DRAG) and other groups like Sangath, National Association of the Blind, Lokvishwas Pratisthan, Sanjay School, Bal Bhavan, Dhempe College of Arts & Science, in collaboration with CCP. A crowd funded festival not to be missed! This year the festival offers a larger platform for sharing and learning, lots of fun and food (wholesome pudde and patolleo) and all things beautiful to behold, useful to buy home. Venue: Jardim Garcia de Orta, Panaji. Date: Saturday/Sunday, Oct19/20. Time: 4pm & 2pm onwards, respect days
FESTIVALS
Hatsya Bimb: An unusual festival to celebrate humor in life, hosted by Goan publishing house Bimb Prakashan. This is the fifth edition of the festival in association with Directorate of Art & Culture (government of Goa) and Goa State Central Library. Two Konkani books, Naranha' andSursuri' by humor writer KM Sukhthankar and Borkari Khand-3' by Dilip Borkar will be released, along withBimb Diwali Ank. A day-long literary festival open to all. Venue: Krishnadas Shyama Central Library, Panaji. Date: Saturday/Oct19. Time: 10.30am.
EVENTS
Vibrant Goa Global Expo & Summit 2019: This 3-day mega event is for those seeking ideas for business deals, start-ups and solutions to problems. It is Goa's largest business expo inaugurated by Chief Minister Pramod Sawant on Thursday morning, concluding day/Saturday. Oct19. So Saturday is your last chance to catch up with it, more than 50 big-time and small-time business ventures are here hoping to boost business and investment opportunities in Goa. The event is part of Prime Minister's Narendra Modi's dream of a new India with Make in India' andSkill India' in a bid to turn around the Indian economy. Venue: Dr Shyama Prasad Mukherjee Stadium, Bambolim, Taleigao. Date: Ongoing till Oct19 evening. Time: Day long
MUSIC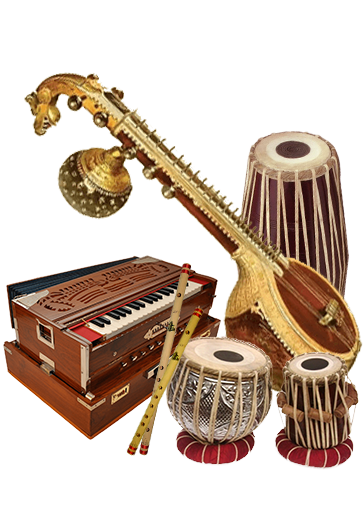 Indian Music & Dance: Interested in nautch-gana in the classical sense of the words? Apply for one of the Kala Academy (Goa) music courses in the Faculty of Indian Music & Dance – vocal, flute, harmonium, table, Bharatnatyam/Kathak for 2020. Age limit is 10 years as on Dec31, 2019. Aptitude test for all applicants will be on Nov12 (10am to 5pm) & Nov13 (2pm to 5pm). You may also apply from nearby areas for Kala Academy's music centres at Pernem, Valpoi, Sakhalim, Canacona, Quepem and Sanguem for training in vocal, table and harmonium. Contact in-charge or head of the center for enrolment between Nov18 to 30. Please submit duly filled application forms along with birth certificate copy. Prospectus available at Kala Academy office, Campal Promenade, Panaji. Last date for submission: Nov8.
EXHIBITIONS/SALES
Pristine Odyssey: An exhibition for all those seeking eco-friendly lifestyles for the cause of rescuing Mother Earth from toxic plastics! Shola is a pristine white raw material harvested from nature and traditionally used to make the Dassera tableau of the Goddess Durga in West Bengal. It is a very eco-friendly material which can be used for a number of crafts and other uses very fruitfully. Check out this exhibition. Venue: Sadhana Dell Arte, Merces. Date: Saturday/19. Time: 11am to 5pm . Details: 9674558054
Diwali Bazaar: Gowomania is hosting a Diwali bazaar showcasing more than 40 varieties of festival items you may need and are looking for during the Diwal festival coming up. Venue: Case Do Povo, Taleigao. Date: Saturday/Sunday, Oct19/20. Time: Daylong. Details: 9503279298
HEALTH
Breast Cancer Awareness: CanSurvive in collaboration with Entertainment Society of Goa is presenting a talk on breast cancer by surgical oncologist Dr Eugene Rent. Free entry. Venue: Auditorium 1, Maquinez Palace, Panaji. Date: Sat/Oct19. Time: 3.30pm onwards. Details: 8182830405
Medical Consultation: A medical talk and screening test with doctor's consultation by Sujal Patil and Nandhini Sadasivam. Free entry and consultation. Venue: International Centre Goa, Dona Paula. Date: Saturday/Oct19. Time: 2pm to 6pm. Details: 7775065292
HEALTH
Nutrition for Senior Citizens: Be sure to catch this talk by Dr Minal Joshi and Ms Zeniya from Urban Health Centre, Panaji. There are lots of things seniors need to know about what to eat and what to keep at a safe distance! Venue: BN Melvani Recreation Centre for Senior Citizens, Fontainhas, Panaji. Date: Saturday/Oct19. Time: 9.30am to 12noon
Cancer Awareness: A talk and presentation by oncologist Dr Shekhar Shivram Salkar (MS, FICS-ONCO), HOD of Oncology at Manipal Hospital, Goa. Venue: BN Melvani Recreation Centre for Senior Citizens, Fontainhas, Panaji. Date: Monday/Oct21. Time: 3.30pm to 4.30pm.
Sizzling Seniors Meet-cum-Jumble Sale: If you're a senior come have some fun and enjoy a jumble sale offering a lot of bargain buys. Play Housie and dance away, enjoy the fellowship of seniors and juniors. Venue: St Britto's School Hall, Mapusa. Date: Sunday/Oct27. Time: 5.30pm to 6.30pm and onwards. Entry fee: 20,10 (children under 12 years)