EAT WELL AT IFFI! Ray of cheer, Laxmi Kunkolienkar of Kuk's Corner at INOX courtyard by way of IFFI mobile van treats…she's got some exciting teas like hot golden milk tea to go with ever popular batatvada! IFFI first day she was all smiles and on the go with her menu of very agreeable fare. Thank you Lakshmi!
MODI PLEASING AMBANI
THE late Chief Minister Manohar Parrikar brought IFFI to Goa with fanfare for the very first time from Trivandrum way back in 2004 by spending a whopping `150 crore, promising Goans guaranteed benefits in the long run. Many personalities raised their objections against hosting this festival due to lack of infrastructure and weak film culture in Goa.
Despite protests Parrikar in his stubborn-style successfully hosted the first IFFI in Goa which became a permanent venue, this was by wooing and enticing Goans from different parts of Goa with cheap roadside entertainment, food stalls, screenings on beaches, open air live music concerts at Campal grounds, Panaji.
The golden jubilee edition of IFFI is currently underway and the Goa government is spending a reported Rs18 crore of our hard-earned money. The big question is who has benefited since IFFIs inception in the last 15 years? A handful of Goan film makers might have benefitted but what about the rest of Goa? Have they benefitted in any way or gained from this festival?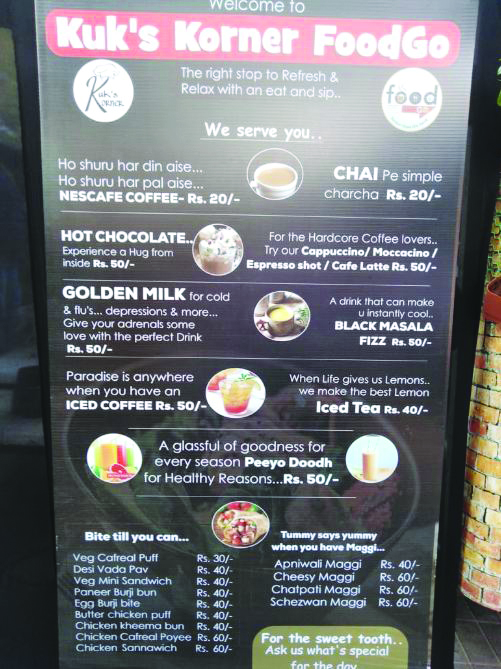 Let's face it. IFFI is unpopular and not even followed internationally nor supported in Asia on the lines of Cannes festival! Despite knowing this our politicians love spending money on this festival which gives them 100% benefits via contracts to outside private parties and commissions. IFFI is a cheap circus to bring discarded/retired film actors and directors from a few select countries so that they may enjoy Goa at tax-payers money and world knows this, including local media houses.
The reason local media refuses to write anything against IFFI is because of government advertising during the festival. Also a chance to rub shoulders with actors, film people, for photographs, just like our politicians like to bask in limelight and glory. I personally strongly feel festivals like IFFI are not required to woo tourists to Goa. Goa is already popular the world over due to its unique culture, peaceful environment, cuisine and music. Goans take part in large numbers in the popular St Francis Xavier feast at Old Goa and week-long Saptah at Vasco da Gama rather than film festivals like IFFI.
— Jerry Fernandes, Saligao
HC at PORVORIM
After various extended deadlines our High Court building at Porvorim is finally almost ready. It is expected that from June 2020 Goa's highest Temple of Justice will start functioning from the new premises. Instead of being just another concrete structure it would have been so nice if the new High Court building could have reflected the facets of Goan architecture. It could have symbolically established the continuity of the old buildings where our High court began its working, first from the old Judicial commissioner's Court in the city and then to the old Lyceum complex at Altinho. The legacy of Goa's rich history in the field of Judicial and legal services should have been better in context for posterity.
With the construction of the complex for Panaji's lower courts at Merces dragging while the government is paying through the nose for those four floors housing the lower courts at Patto Plaza, it would be prudent to shift all the lower Courts to the three High Court buildings at Althinho which would be vacant soon. There would also be enough space there to accommodate the Administrative Tribunal, State Consumer Redressal Commission and the Labour Courts. It would make more efficient and facilitate the administration of justice besides ending the criminal waste of public funds by way of huge rentals being paid for the premises currently housing these Courts
— Aires Rodrigues, Ribandar
NEGATIVE INNOVATION
I have not heard of negative innovation. Except, now, in Goa!
The past couple of months has seen a series of drowning deaths in Goa. The Govt. says it is because the tourists do not listen to the life guards! Is this the problem? No, the problem is there is no implementation of the law in Goa. Why do the life guards not report such tourists to the Police? Why do the Police not arrest them? Why is the TTAG and Tourism Dept. not worried? Because both do not wish to 'burden' the tourist? No one seems to care for life: a few letters that are read and then forgotten: that's it? Even they seem to be fed up what with the regularity of such deaths.
For the sake of money, Goa allows tourists to do as they please. Laws are made – like no drinking in public- only to pacify locals. The other day at the Colva circle, while we stopped for the red light, we were joined by a group of more than 10 bikers wearing orange jackets. While waiting for the green signal, they started revving their engines. At the green signal, they zoomed recklessly ahead of all the waiting vehicles. First off, they wilfully created a noise over the permitted decibels. Next, as they moved together, they formed a motorcycle rally moving on public roads. Does not the law require them to obtain a permission for the rally?! Tourists abuse rent-a-bike schemes.
Don't pamper tourists at the cost of lives!
— — R Fernandes, Margao
BLACK WELCOME FOR JAVADEKAR!