EVERYONE is on celebrating love mode these days leading up to Valentine's Day on February 14! It's as if love is in the air although whiffs of springtime are still to waft in…although the crinkly yellow angsana or copperpods are already blooming profusely and drifting, sweeping down the Campal promenade, making such a pretty picture. Funny, pretty young things go so coochi coo over St Valentine's Day (a priest of Roman times who helped young Christians get married secretly).
Actually, the romance of Lord Shiva and Parvati from Hindu mythology which culminates in marriage on Shivratri is equally enchanting, beguiling, enthralling…then there are of course all the rites of springtime, stories of God of Love Kamadev with wife and gang of friends going about – his sugarcane bow of buzzing bees and floral arrows targeting a meditating mahadeo (god of all gods) so he opens his eyes to see a dancing Parvati… targeting young folk lurking here and there in the mood to bask in the balmy weather of early springtime, even mother nature is abuzz with her gifts of the fruit of the earth!
All that and so much more. Anyway, because we believe in love above all, we decided to ask a few people how they proposed to each other… for much water has flowed below the bridges of romance, love and togetherness in marriage, and these liberated days we also hear of women proposing and why not?
A LOVE STORY – AS CONTRIBUTED BY DAUGHTER RASHIDA KHILAWALA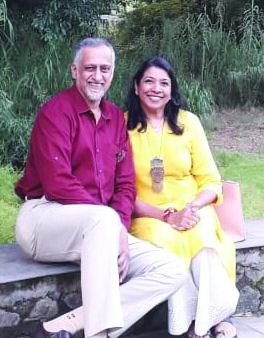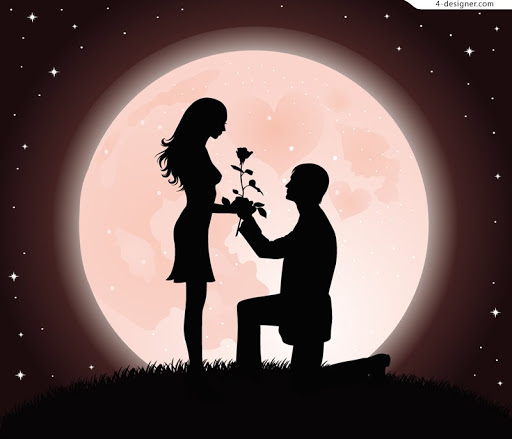 Parshuram Iyer, engineer, Mumbai
First and foremost I did not propose, she it was who did it. So I am lost about how to propose, it took me a month to come out of the shock! I met my wife Justina when I joined a firm known as T Maneklal, manufacturers of textile processing machines. I joined the spare parts department and my wife was working there. We were five sales engineers there and I was a fresher, although the others already had five years of experience…in a month's time I outshined all the four and that impressed my to be wife so much she fell in love with me and proposed. So we were friendly from 1974 till 1976 as I had to save money for our wedding. We got married on August 1, 1976. Before we married we had frank discussion about our religion and we decided not to discuss religion in our marriage at all, we just follow our own religion in true and good faith if we have to live happily and we have kept that promise till date. I was a rolling stone that gathered the moss. I have lived on my own terms since 18 years old and never ever looked back. Today I am 70 years young!
Saumya Naik, graphic artist:
It was in 2007. I'd gone on an outing arranged by a friend of mine, she just told me to come along with some more other friends. I'd known of Sandesh and I asked him if he was that fellow, he said No at first! I said I know you! And ignored him for half the day after that… however the next day we spoke to each other on phone for the whole day, we shared our family stories and I told him I can only get involved with him if he has marriage in mind only, my family is already looking for guys for me. We had open discussions and then we mutually decided to get married, we have a daughter now!