IT was a moment of fond farewell and a life well lived for Information Officer in the Depart of Information & Publicity John Aguiar on his retirement on June 30, 2020. This affable officer has put in 30 years of service in the department after joining in 1990 as Information Assistant and rising to the position of Information Officer.
During his years in charge of the department he worked on deputation to many high profiled persons such as Union Minister of State Eduardo Faleiro in the Ministry of External Affairs, Finance and Chemicals & Fertilizers. He served as Public Relations Officer of Goa Police Department from 2011 to 2017. During his tenure as PRO he displayed professional competence and liaised with the press/media personnel, as also carried out image building campaigns for the Police Department.
John Aguiar was Nodal Officer of Department of Information & Publicity in connection with hosting of Civic Reception in honor of visiting President of India Ram Nath Kovind on July 7, 2018. All this and much more. He was a member of media accreditation committee for media delegate registration for IFFI. Commending his services are Amar Sinha (IFS, Secretary Economic Relations) for assistance provided regarding local media and coordination at the airport venue during the 8th BRICS summit in Goa on October 15-16, 2016. Commendations also come in from Lt Gen Rajiv Bhalla (CEO, OC-BFT) for supporting press publicity during BRICS U-17 football cup in Goa, Deepak Mani Tiwari (Deputy Commandant, CISF Goa), Narendra Kumar (IAS, Secretary, Information & Publicity), Chief Electoral Officer Raajiv Yaduvanshi, IAS and Joint CEO R P Pal.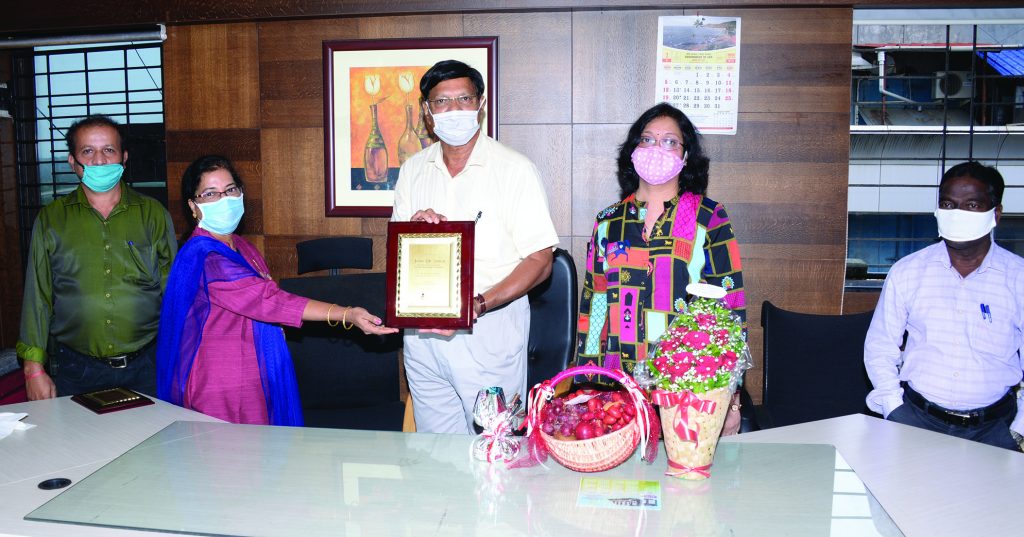 Aguiar participated in skit competitions on Beti Bachao Beti Padhao for government employees as part of International Day of the Girl Child on Oct 6, 2018, which bagged them second place. As honorary Home Guards Company Commander he conducted several lectures and demonstration of emergency rescue methods for NCC cadets during annual training camps and schoolchildren. He accompanied the Goa Press Accreditation Committee on a study tour to Mumbai, Delhi, Chandigarh and Punjab. Also accompanied PAC of the Goa Legislature Secretariat on a study tour of Jaipur and Ajmer in Rajasthan.
Amongst awards in Home Guards he bagged Goa Chief Minister's God Medal in 2007 and other awards and commendations followed. He was presented a special recognition award by Chief Electoral Officer at the National Voters Day on January 26, 2020, at the hands of Chief Secretary Parimal Rai (IAS). During his charge John Aguiar initiated two schemes, The Goa State Journalist Awards Scheme' andGoa State Photo Contest and Exhibition Scheme.' He was nodal officer for Department of I & B on state disaster management committee.
Altogether John Aguiar proved to be a familiar friend for many media people who approached him for information or assistance on a host of issues. His ever smiling face which will be much missed!