Agnelo Pires reports on the continuing fight for the girl child's education thanks to Malala Yousafzai and her determined campaigning….
JUL 12 has been celebrated as `Malala Day' for the last seven years in honour of the young activist Malala, for her crusade against gender inequality and her vision of education for all girl children around the world. The altruistic journey of Malala Yousafzai for the welfare of underprivileged girls began with her firebrand speech at the United Nations Headquarters on July 12, 2013. It was widely noted and shared.
Her speech spoke about the kind of injustices meted out to young girls and women for whom the doors of education were shut at a very young age because of their gender. Her address received several rounds of standing ovation from the audience and the day, July 12, which is also her birthday, was soon declared by the UN as Malala Day.
The black swan incident that catapulted Malala into the limelight took place in the October of 2012. While returning home after answering her exams, she was shot in the head by Taliban gunmen. She was airlifted from Pakistan to the United Kingdom where she made a miraculous recovery. Despite the attack by Taliban, an undeterred Malala soon returned to the public arena, more fierce in her views than before, and continued her advocacy for gender rights, equality and education of all girls. Malala had begun her fight for the right to education since 2008 when the extremist Taliban opposed any education for girls and this was a cornerstone of its terror campaign in Pakistan –they had forcefully closed down nearly 400 all girls schools. For Malala, it took courage, relentless effort and an assassination attempt, to pursue her dream of equal education to girls.
Malala has over the years been received a large number of awards and honours. In 2012 the Pakistan government awarded her the first National Youth Peace Prize. In 2014, when she was 17, she became the youngest recipient of the Nobel Peace Prize which she shared with India's Kailash Satyarthi . More recently she was awarded with honorary Canadian citizenship. She also co-authored a book by the name "I am Malala" – it has become an international bestseller. Over the years Malala has become a strong voice for women empowerment across the globe.
She founded the Malala Fund which is a non-profit organisation helping young girls to go to school. The astute president and CEO of Celebrity Cruises, Ms Lisa Lutoff Perlo, who was on the same wavelength as Malala, made her the godmother of Celebrity's newly launched ship 'Celebrity Edge' in December, 2018. Herself an angel's advocate of gender equality, Ms Perlo, while highlighting the qualities of Malala, said, "Malala embodies our commitment to opening the world through education and gender equality," as Malala christened the ship. Celebrity was proud to partner with the Malala Fund to support its mission to see millions of schoolgirls around the world get 12 years of free, safe, quality education which they deserve.
It is tragic that worldwide in this day and age young girls and women continue to be discriminated against on the basis of gender, cultural attitude, child labour, conflict and domestic violence. Millions of women are forced to stay at home and denied education. On the work front too women are denied jobs and better positions because of their gender.
Through the Malala Fund, Malala has given voice to the voiceless, and an impetus to young girls who dream of being educated. Her untiring efforts fuel a continuing fight for gender equality regardless of race, religion and geographic location, as she herself vigorously restores faith in humanity all around. Where young girls' education is concerned it is high time the leaders of the world take a leaf out of Malala's book where she says, "Books and pens are our most powerful weapons, not bullets and ammunitions."
(Agnelo Pires is a Goan law and commerce graduate, writer and Goa State Youth Awardee)
CLARIFICATION FROM POWER DEPARTMENT REGARDING EXORBITANT ELECTRICITY BILLS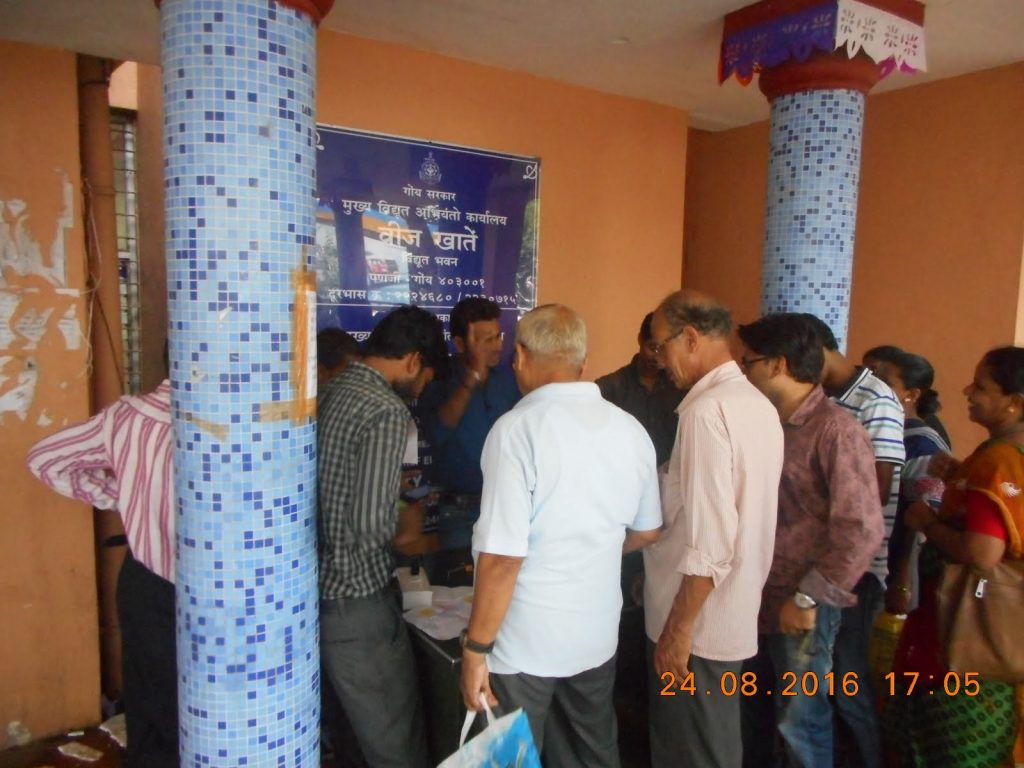 A press clipping pertaining to exorbitant electricity bills have appeared in the recent past in many newspapers.
In this context, the Electricity Department has clarified that due to Covid-19, the bills could not be issued on a monthly basis due to lockdown.
The printed bills which could not be issued were issued subsequently by extending the due date of payment and also waiving of delayed payment charges for the entire period. Bills are issued as per the actual calculation of a period of consumption recorded by energy meter.
Bills are issued on a pro-rata basis by dividing the consumption spread over the entire period for which bills were issued. Since the period for which the last bills have been issued coincided with the lockdown period, and people were mostly indoors, there is every likelihood that consumption has increased. Due to this, the consumers are comparing their consumption pattern during this particular time to the pattern during the non- lockdown period. On finding the consumption high during the lockdown period people have assumed that the meter has shown wrong reading and department has issued exorbitant bills as per the said wrong readings!
The Electricity Department has strongly refuted this claim by consumers and maintained that bills have been issued as per the consumption of energy recorded by their energy meter.