GO Team
SLOWLY but surely the luxury hotels are back in action with various restaurants at the Goa Marriott Resort and Taj Vivanta Panaji putting up their menu for visitors venturing out for a bit of lunching or dining.
At the Goa Marriott they're putting out a grand spread for Independence Day for family, friends and tourists in town at their lounge restaurant AZ.UR on August 15, 2020 from 12.30 pm to 3pm. If you're pining to taste some of the lost recipes of the different states of India you might want to drop in. Say hello anew to the resort's master chefs. Alternately, you may pre-order for doorstep delivery or order through old faithfuls Swiggy or Zomato.
At the Taj Vivanta Panaji too you may step in to take in the menu posted at the entrance of Latitude restaurant and choose from a tempting lunch and dinner service…how about cream of broccoli soup, followed by lasooni paneer or royal hara bhara kebab, ajwaini fish tikka, galouti kebab, Shanghai prawns with spring onions…and more, much more. Perhaps it's time to take some precautions and say farewell to coronavirus fears. Life will continue just as the show must go on or something like that. But do request the thermal "gunman" posted on your way in to spare you the gun at your forehead, tell him to direct it at your wrist instead!
VMSIIHE'S 2-YEAR M.Sc IHTM COURSE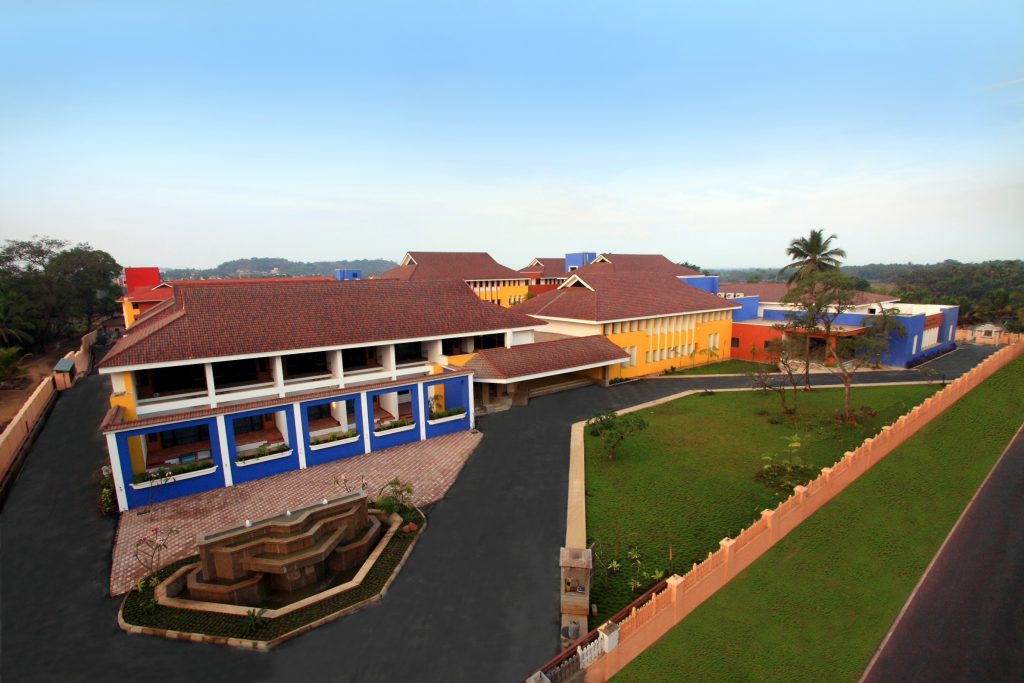 THIS advantageous two-year program in the hospitality business integrates technology into its operations as also formulates sustainable tourism policies! All this and more is covered in the VM Salgaocar Institute for International Hospitality Education's newest offering — M.Sc International Hospitality & Tourism Management syllabus, the first of its kind in Goa. It's a Master's Program affiliated to Goa University and the program is divided into four semesters, the first two semesters have compulsory courses while the third and fourth combine core and optional courses. Internship is undertaken at the beginning of the fourth semester.
Observes VMSIIHE'S Principal & Director Prof Irfan Mirza, "The Covid-19 pandemic has had a significant impact on the global business community. It is changing the way business is done the world over. The same is the case with the hospitality industry. Our vision for this program is to prepare future-ready managers well-versed with the hospitality industry and able to navigate challenges. It's for hospitality graduates and those working professionals looking to launch their careers in the tourism and hospitality sector, take it to the next level. This program offers deeper insights into the industry." Interested students may visit www.vmsiihe.edu.in for more details.