MOLESTED: The veteran leading actress Rekha had a very tough time being a newcomer in Bollywood which is dominated by film families. It is even alleged that her own mother used to encourage Rekha to co-operate with producers for good roles
By Ali Peter John
The exploitation of women is not new in Bollywood or Hindi cinema. Our columist here Ali Peter John remembers having sent a Maharastrian girl, Priyadarshini Walawalkar, desperate for a film role, to meet the brother of Guru Dutt. Presuming that Guru Dutt's brother would not exploit her. Walawalkar returned to Ali with horror stories of being molested with director claiming he was judging her acting abilities!
THE interrogation is still going on. The debates in high and low places continue unabated. But the bitter truth is that Sushant Singh Rajput is now a part of history and will not come back to give his version of his story. One good (?) thing that the dead Sushant has worked as a very sharp blade and ripped off the face of the world where he was slowly but steadily making a place of his own, and has exposed the face of the film industry with all its warts, moles, scars and cancers. The industry the way it was going was sitting on a bomb waiting to explode and the death of Sushant under the most mysterious circumstances has led to the explosion of the bomb which was waiting for the right time.
Sushant's story which has been making headlines and taking away the attention of people from all other issues, some of them being so very crucial to the country at this stage. As the story keeps getting unfolded, the film industry, which many like to call Bollywood (and I feel it is an insult to the men and women who have dedicated their lives to build this industry which is a world away from many other worlds).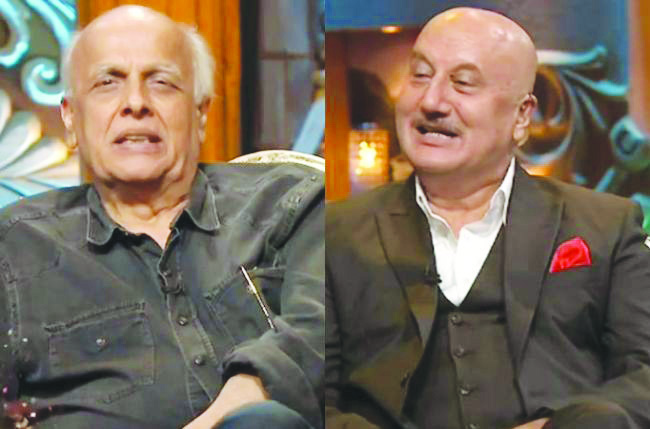 What has been exposed the most after the CBI investigation is the grime beyond all the glamour, glitz and glory. One issue that has only being simmering for long is the exploitation of women at all levels, but mostly in the field of acting. Women have always been exploited here, but it has been at its peak during the last 40 years. Women, especially young women have been abused and used sexually for various purposes. There was a time in the 70s when producers openly told aspiring starlets that they would have to sleep with rich, old and even ugly financers who provided the money to make films. And this kind of a ritual was followed by some of the best and big names who made the girls who were willing to do anything to be in films as victims and starlets had very little choice and they meekly surrendered to the orders of the producers and in some cases even the director and writer. This practice was so common that there was always a discussion about which star slept her way to stardom and with whom. Talk about whether Hema Malini had followed the same practice was rampant all over from the top to the junior artists, dancers and the studio workers.
I know of several female stars who have told me about their harrowing experiences and the ways they were sexually exploited, but I would not like to name any of them because they are now well settled and have their own families and are living a peaceful life and try their best to avoid talking about their early days in the film industry.
There are any number of examples to cite, but one example will suffice to prove how young women were treated by filmmakers. A young and very pretty girl had come to me to seek my advice. Her name was Priyadarshini Walawalkar and she came from a decent Maharashtrian family. I sent her to a leading filmmaker who was the younger brother of the great director Guru Dutt. I had arranged the meeting for the girl, knowing or guessing that the brother of Guru Dutt would not be as bad and nasty than the others.
Priyadarshini came crying to me in the evening and told me how the man had asked her to strip and do some kissing scenes with him and when she had asked him why it was necessary for her to strip he had bluntly told her, "how will I know your talent otherwise?" She never went to any office of any producer again. She did some kind of an art film and then married the man who she had introduced to me as her secretary (he was an already married man) and then god alone knows where she vanished. There have been countless other cases like this.
Some two years ago, there was a movement called the Me Too movement to expose men who abused women, but the movement seems to have been nipped in bud with the "help "of the very same men who were exposed with the help of the police.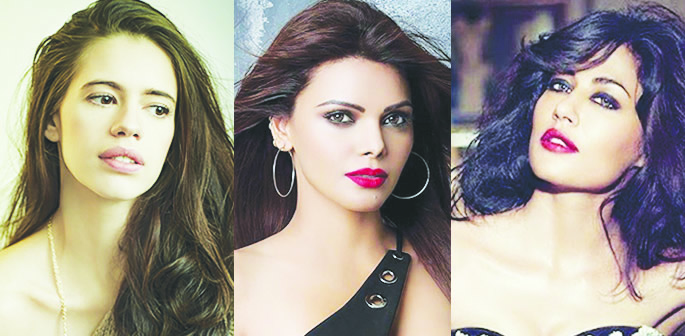 If there is one ground on which there is the maximum exploitation it is when it comes to money. No filmmaker shells out money easily till you are a big name, a star or a super star. The smaller names are hardly paid enough to keep the fire in their stomachs going and even what they are paid it is done in a way that makes them look like beggars. Mahesh Bhatt, the man who has always claimed to be the godfather of struggling actors, has rarely paid any of the artists working with him. The most prominent example of Bhatt's way of exploiting his actors is Anupam Kher.
Mahesh had given Anupam his first big break in Saraansh, which made Anupam some kind of a star. Anupam kept working in many other films directed by Mahesh for the next ten years by which time he had become a very big star demanding lakhs of rupees. When Mahesh asked to do one more film, Anupam put his foot down and told Mahesh ,"I have more than paid for your kindness for giving me my break, but you will now have to pay me." Mahesh was silenced and never worked with Anupam again. Among the other actors who received this kind of a treatment from Mahesh and stopped working with him where Anu Agarwal, Rahul Roy, Manoj Vajpayee and Ashish Vidhyarthi and the list goes on.
Writers have always been treated badly when it comes to money matters. They are paid a measly amount in instalments and sometimes have to wait for their money for months and years and some of them have even starved to death. It is painful but it is so very true.
In the 80s the industry was literally taken over by the underworld, the don and leading smugglers. It was a time when these denizens of the dark world decided which stars would work with which director, how much money would be paid to whom and how much time stars would give to which film. This kind of "dadagiri" reached a new high when the runaway don Dawood Ibrahim called up Rishi Kapoor and asked him to do a romantic lead with his niece Karishma Kapoor, and Rishi lived through a trauma till the tricky matter was solved by the intervention of another don. This was also the time when attempts were made on the lives of the financier and diamond merchant Bharat Shah, Yash Chopra, Rakesh Roshan and Sameer Hingora whose partner in producing films, Hanif Kadawala, was shot down in broad daylight like two other big names of the industry, Gulshan Kumar and Mukesh
The two other pressures that have always been treating the industry like victims are the politicians of different parties and the police. Their "dadagiri" is still on and the industry has learnt to take it as a way of life.
There are times when the industry has to deal with enemies from within and that is what is increasingly happening after the death of Sushant Singh Rajput. The industry or call it Bollywood if you like, has never lived in the kind of scary atmosphere that prevails today with everyone treating everyone else with contempt and suspicion.
The big question everyone in the industry is asking is what face it will show after the lockdown is over and moreover after the results of the investigation into the Sushant Singh case is out. Whatever happens I have strong feelings that Bollywood will not be the same again. And it may take years to retain its reputation and respect which some still believe it has.