Compliments of the season! And glimpses of a few joys… Kamat Hotel, green vavchi bhaji, tulsi leaves, Goan sweets, discover rosella!
By Tara Narayan
IT'S end of the year déjà vu for me when I'm driven by a desire to live and not die for my brief of life is not yet over or something like that! And food drives me like I presume it drives everybody else no matter how upmarket or down market their lifestyles…but funny or not funny, I feel like this horror year of Covid-19 lockdowns and economic depression all of all of us going around like we're dogs with muzzles – while there's a surfeit of food everywhere being promoted over social media and umpteen caterers offering everything from organically cultivated vegetables in their private farms or freshly made jams, pickles, Christmas time Goan sweets, the Portuguese styled almond orchata sherbat (except that some of them come overwhelmingly sugary and overpoweringly spiked with synthetic almond essence).
These days on a bad or good day I take to drinking orchata in my tea and coffee and it's quite nice to drink orchata hot too, just add a tablespoon of orchata to a cup of hot water and sip…these days orchata is competing with the fresh oranges from Nagpur, selling at Rs100 per dozen in the early morning Panaji pavement gauti market. And for competition there're the green, green leaves of Vishnu tulsi simmering away in water till I get an exquisitely fine green water tea to sip, heady with the aroma of tulsi leaves! Terribly austere and delicious.
It's become a passion to visit the "gauti veggies" market early morning where a Shalini bai is happy to sell me a generous hand full of green tulsi leaves for Rs10, it lasts me for two days for I'm putting tulsi leaves in several things from hot water tea to milk tea to tomato soup. Over Christmas I found myself at the dream home of a dear friend, he's got this garden grounds all around – the lady of the house has a discerning love for kitchen herbs like this unusual kind of large leaf coriander, and amongst the other herbals of spearmint, sweet basil, Indian tulsi, the sour tendrils of vavche bhaji, etc, I was delighted this long stalks of pretty roselle (Hibiscus sabdariffa) which goes into making an infusion called carcade…can put the exquisitely sour little deep red petals in salads too for a je nais se quoi tang.
I believe the young leaves and tender shoots of the roselle plant are edible. At one time this plant went into making fiber as good as jute…I mean there is so much natural fiber around why do we patronize plastics so mindlessly? The one and only resolution we must make this new year is to boycott plastics in all the ways we can – just that one discipline will put the good earth on rejuvenation mode.
But to stay with my Christmas outing it was nice to be the only guests and I got some insight into a Christmas lunch comprising of so much food I wondered if anyone is starving in India! There was a gleaming roast pigling, baked au gratin veg and non-veg, mushroom pulao and to take one's breath away the entire array of Goan sweets, plus the hostess served by way hor d'ourves Lebanese hummus spiked with Kashmiri chili olive oil with cream crackers. It's a good idea, if you can't find good pita bread an alternative is cream crackers or the Monaco salties or bikkis I like.
Ah yes, the finale, a most delectable passion fruit soufflé, the wine was good, so was the finishing touch of Amarula liqueur (super delicious, more so than Bailey's Irish Cream!). Amarula is a cream liqueur from South Africa made of sugar, cream and the fruit of the African marula tree (called elephant or marriage tree locally). The talk continued till 4pm and then it was time to go home for a Christmas nap, nothing to complain about my
Christmas rendezvous this year! Even if the terrorist Covid-19 corona virus is lurking around seeking an opportunity to get even with the human of the species! So better enjoy today for tomorrow you never know whether you'll be around or not.
WHICH reminds me ever since we shifted homes I've been piling up weight all over again and giving my heart a hard time. (Sigh) I've to stop my early morning weakness to drop by at Kamat Hotel for a meduvada, idli or masala dosa after my date with the morning gauti marketing is over! It's the one time of the day I love between 7am and 9am and Kamat's is an old favorite. It closed for some months for all the employees ran away to their homes in Karnataka for fear of Covid-19; but they're open now and this where I go for the best medhvada, idli and dosa in town. Udipi is always best, not all Udipis though.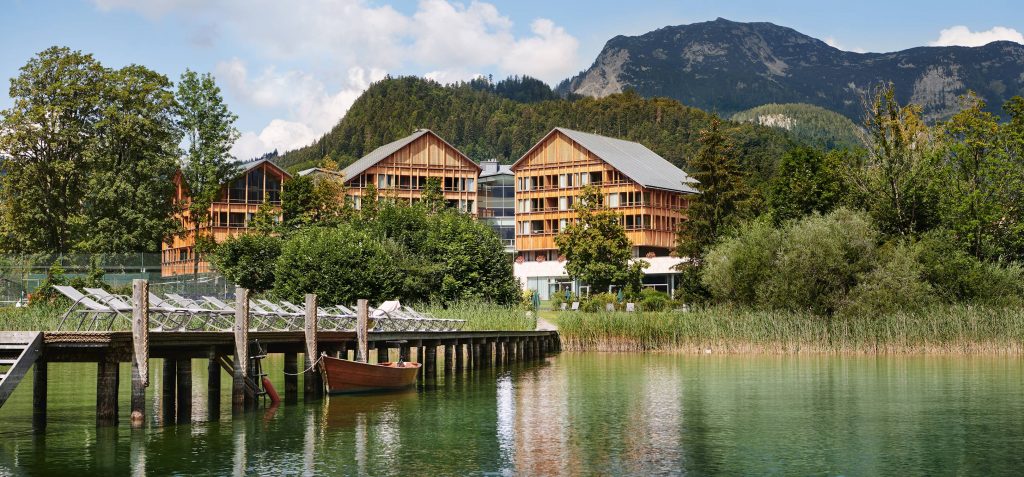 If I'm early enough I get a good window seat overlooking the main road outside which these days is festooned with 59th Liberation Day artwork and there's a grand akash neem tree in full bloom nearby which makes me linger around to inhale the fragrance of Christmas time in Goa! If I'm later the eatery gets crowded up with tourists, most from Karnataka and they're a vocal lot – on one occasion a hefty guy sitting diagonally opposite me was hassling the waiter loudly for his order of upma, idli, meduwada, masala dosa and between he called for chilled bottles of water to gulp down.
Hey, I almost interfered and said, don't drink chilled water while you're hogging! I guess he would have thrown me out of the place. I don't interfere like that, his life. But he was sitting more or less opposite me and who says in my own life I'm anything better! But I promise you I never drink cold or hot water while breakfasting, lunching or dining. My liquid sustenance is all during the morning hours. Some folk think if they pile themselves with water they will eat less, but that's not true. All we do is slow down and handicap the digestion story, give the stomach a hard time (which we may be doing throughout given the season these days).
WELL, a new year resolution is to lose weight by skipping dinner and I'm reminded of a story a friend was recounting of how he was treated while spending a week at one of Europe's strictest wellness place – namely Vivamayr spa in Austria, it's rated as the world's best medical spa. That's where our Bollywood film stars go to get their fabulously sculpted body beautiful. So what was it like spending a week there to learn all about healthy living? I asked and got the answer, "Well, this resort is beautifully set on a lake… they put you on a 600 calorie per day diet, I had to chew on a stale loaf of bread at least 50 times to learn how to chew my food! I did lose some weight after this week at Vivamayr…"
From the sound of it these Mayr clinics are more five-star hospitals than just resorts although these have rules like leave your mobile in your room and meals during meal times only, if you fail to turn up you may starve till the next day. The medical side of it too is rated top notch and the ruling definition of their philosophy is that a bad diet is at the bottom of many of today's health problems. And the first thing they do is guide you into learning how to chew your food. Digestion commences in the mouth, chewing activates salivary glands and carbohydrates are pre-digested here before they go down to the stomach where hydrochloric acid takes care of proteins, fats, before all of it moves into the small intestines for absorption. The story is amidst such idyllic Alpine setting it is easier to starve, restore and rejuvenate a spoilt richie riche digestive system!
I need not tell you here of how good digestion equals good health equals happiness, do I? Most of us know that in theory, in practice we all go for a toss now and again. Anyway, from what I hear the diet at Vivamayr wellness place is devoid of sugar, meat, animal fats, anything raw, coffee, alcohol…for breakfast one may get a small pot of farmed sheep's milk yogurt and a small hunk of buckwheat bread. Buckwheat bread is gluten free. There are reportedly extremely delicious vegetable smoothies, vegetable broths, boiled vegetables, etc. Depending on your state of mind you may never suffer from a hunger pang while spending time here!
The Mayr clinics are really five-star resort wellness places for the rich and famous of Europe and the world at large. I'm told you may look ten younger after a stay at vivamayr! But after that what, how long can you hang on to the fountain of youth? If you're asking me I'd rather spend a week or a month at Mahatma Gandhi's Uruli Kanchan ashram near Pune! It's called the Nisargopchar Ashram now, I still remember how I went on a grape diet there once upon a time and the grapes came from the ashram's vineyard…the cottages were spartan and the meals simply satisfying. Oh the gloriously blooming neem trees here and their scent in the afternoon and evening!
BUT what's the point of being to the Austrian Vivamayr and then returning to a Goa where one may not find even a loaf of buckwheat or rye bread to chew on! Oh so exclaimed the friend, currently recovering from a bout of Covid-19 contagion. Yeah, I would like to lay my hands on some real wholesome rye bread from Germany, my German friend Michelle who's a nurse tells me rye is Germany's favorite bread and she may bring some for me when she returns to Goa after the lockdowns are over, which may not be pretty soon.