TAKE A BOW DALGADO AWARD WINNERS!
The Dalgado Konknni Academy presented their annual Dalgado Awards in various disciplines at the Institute Menezes Braganza Conference Hall in Panaji on March 27, 2021. The award ceremony was attended by a large audience of writers, priests, Konkani lovers and DKA members along with family and friends. The recipients of DKA awards this year are Fr Ave Maria Alfonso (literature), Fr Nevel Gracias (cultural), Fausto V D'Costa (service to Konknni), Amelia Dias (heritage), Enclidas De Elly-Fr Freddy JD'Costa (journalism), Kala Niketan, Majorda (institutional), Sonia Gomes (youth ), Irene Piedade Cardozo (Bertha Menezes Women's Award). Group photo above also includes Fr Jose Silveira (director, Thomas Stephen Konknni Kendr, Porvorim), Rev Fr Manuel Gomes, Tomazinho Cadozo (ex-president DKA), Prof Arun Sakardhande (president, GKA, Panaji), Premanand A Lotlikar (ex-president, DKA) who as chief guest presented the awards to the winners. An appeal went out on the occasion to promote and unite all Konkani lovers regardless of script or any other differences.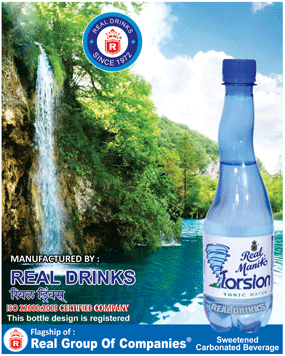 INDUSTRY EXPECTED MORE HELP!
THIS being the last budget of the government of Goa released on March 24, 2021, before the next assembly elections, it was expected to be a populist budget. However, while the budget is full of promises, given the current poor fiscal position of the State, the delivery seems doubtful.
We did expect the government to come out with some bold initiatives to resurrect the Covid-ravaged economy. However, barring some token steps like residential hostels in industrial estates and forming a task force to study revival of sick units and a minor allocation of Rs10 crore for infrastructure, industry once again has been ignored.
Similarly, some support has been extended to the tourism industry including the promotion of hinterland tourism and charter flights, and some minor relaxations as far as excise is concerned. But there is nothing in Chief Minister Pramod Sawant's budget that could provide a real boost to the tourism sector. Barring the reduction of infrastructure tax by 30% and that too only for six months, the real estate sector also missed getting any boost.
The announcement to form the Goa State Mining Corporation will surprise many, particularly given the dismal performance of most of the government-owned mining corporations elsewhere in the country. While the overall the budget speech is very tall on promises, industry feels that it deserved more help from the government.
—Manoj Caculo, President, GCCI, Panaji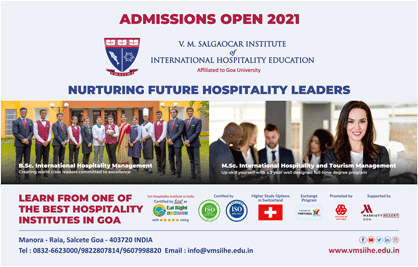 BENGALI ELECTIONS CRUCIAL!
THE Assembly elections in West Bengal are the most crucial test of what the people of the State want. If you understand the arguments adduced herein you will be inspired to discard the BJP which is nullifying all aspirations!
The West Bengal farmers are against the three new farm laws against their interests and rightly so. The women in West Bengal know that Mamata Banerjee alone can protect their interests and overwhelmingly support the Trinamool Congress. Hardly anyone in West Bengal wish for CAA, NPR, NRC and so they shun the BJP. Everyone Bengali knows that Prime Minister Narendra Modi imposed demonetisation which led to 105 deaths all over the country. Do Indians want to be treated nobodies over and over again?
Do not forget it is the Modi government which imposed the Adhaar card to subjugate the people of India. If you fall into these governmental traps you will be made to feel like you are a criminal! The BJP only plays with the sentiments of people without having their interests at heart, they deride all opposition. Communal politics will never ensure fair treatment for all.
So reject BJP, vote Trinamool! By now you must know the BJP is all about the politics of paise pheko, tamasha dekho and katam karo.
— Elvidio Miranda, Panaji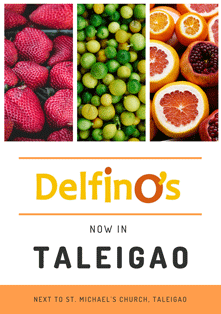 OLDER, NOT WISER?
ADULT maturity comes early at the age of 16 years with ability to be logical and reasonable, to plan and think along higher grounds. Wisdom, however, cannot be reached even in youth! Older people must be wise and if they exhibit wisdom people will not call them old but the ancient one!
A wise man will not berate his family in public. Brothers in business or crime will not wash dirty linen in public. So, is it strange that the South Goa MP Francisco Sardinho has publicly pulled up the GPCC President Girish Chodankar — rightly or wrongly — accusing him of weakening the Congress Party?
It's a rhetorical question. Earlier too, the MP had described Girish as not mature! He referred to another elder who had won 17 seats, etc, while the current incumbent won none! Having only one new broom will not sweep clean, especially with lack of the kind of wisdom exhibited.
He says that the party will never be affected by leaders leaving the party. Right now his party is a pathetic Opposition which cannot even get the government to ensure that all tourists coming into Goa carry a covid-19 negative certificate! Why does he not approach the courts? This is not a question of the legislature which is out of the court's purview but of different yardsticks for casinos, tourists and locals!
Before the December 2020 Lok Sabha meeting he had promised to bring out the issues affecting Goans. What happened? Surely, wisdom should have dawned on him that the Lok Sabha is the only forum in India today which can freely speak the truth and he is the only from Goa with the opportunity? The Lok Sabha is a forum to showcase intellectual and fearlessness of Goans, like the fiery Mahua Moitra of Bengal did. Sadly Goans are just busy rolling our red carpets for obvious reasons!
— R Fernandes, Margao
GOVERNOR FOR GOA PLEASE!
IT WILL now be eight long months that Goa has been without a full-time governor since that abrupt transfer of Governor Satya Pal Malik on August 19, last year. It is not known how long the State will have to wait to see a dedicated Constitutional head at our Raj Bhavan.
This inordinate delay in appointing a full-time Governor for our State is inexplicable, while a very unimpressive and lack-lustre Governor of Maharashtra, Bhagat Singh Koshyari, continues holding additional charge of Goa. It does not augur well that in a year when we are celebrating 60 years of Goa's Liberation we are limping and dependent on a part-time governor.
The post of governor is of immense significance. Being the head of the
State, he/she is the chief executive of the State and has executive, legislative, judicial, financial and discretionary powers which if exercised judiciously and with integrity can ensure good governance!
See how crucial issues of river Mhadei/Mandovi and mining continue unresolved and the economy is in doldrums, with Goa getting further into the debt trap day by day. Goans and the youth in particular are rightly agitating against projects not in the interest of Goa and its environment.
The people deserve and should expect to be taken seriously and with respect. Goa merits a full time governor who is accessible to the people and can help overcome their problems with governance. Lack of disciplined administration is detrimental to people's wellbeing. The public unrest we have been witnessing on various fronts across the State is evidence of how lacking in transparency the current government is.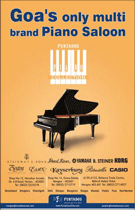 The on-going pandemic and other critical issues include several non-priority vanity projects being flogged and need addressing urgently, at the highest level with determination and a firm resolve to ensure Goa's best interests. We need a full-time no nonsense governor who will as his office demands, govern with integrity and clarity while focus solely on the welfare of the State and its people.
With our 'accidental' chief minister at the helm, Goa has been suffering due to administrative paralysis. May Goa be bestowed with a governor who will administer the State with head and heart, and refuse to be a rubber stamp to wrong and foul decisions by the government. We need an able administrator on the saddle at Goa's Raj Bhavan.
— Aires Rodrigues, Ribandar