VISHWAJIT CONFRONTS CM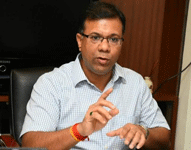 HEALTH Minister Vishwajit Rane has reportedly complained to Home Minister Amit Shah that Chief Minister Pramod Sawant has exempted the biggest covid-19 hotspots from night in Panaji, Goa. In a reaction to the announcement of limited night curfew Vishwajit stressed that the North Goa beach belt was the biggest covid-19 hotspot. A study conducted by the GMC has shown that Covid-19 cases in Calangute, Candolim, Baga, Anjuna and Porvorim shot up from 130 to 179 in a single day along the Bardez beach belt, where partying still goes on. In fact, a mega season's end party is being widely advertised in Morjim for April 30 and May 1.
VACCINATION FEARS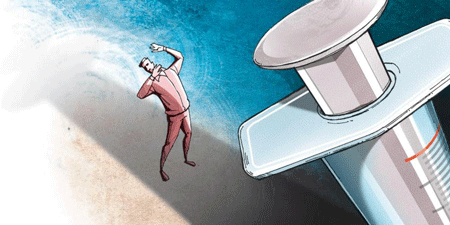 THE Indian Council for Medical Research, in an attempt to encourage people to take vaccines, has revealed that only 0.04% of those who received both the 1.1 crore doses of Covaxin showed serious side effects. In the case of Covishield, as against the 11.6 crore doses administered, the percentage of side effects was only 0.03%. Covaxin produced by Bharat Biotech has only 78% efficiency against the new mutants.
STEEP HIKE IN VACCINE PRICES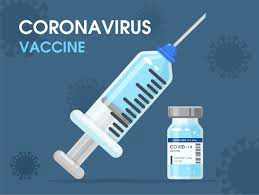 THE Serum Institute which has so far been selling vaccines to the government and the private sector at Rs300 wants to increase the price to Rs800 for government hospitals and Rs1,200 for private hospitals. The new vaccine, Sputnik, which has been approved is being marketed by the Apollo hospital group and will cost around Rs750 per dose or $10 — the international price charged by the Russian company. Other vaccines coming up may be even more expensive.
CM INSULTS GOANS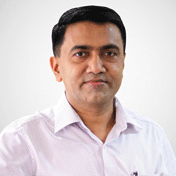 TO add insult to injury Chief Minister Pramod Sawant, who has exempted all casino and money spinning tourism activities from the night curfew from 10pm to 6am, has asked residents of Goa not to step out of their houses unless it is necessary. Unless you are going to a casino or a bar or a night club. "We do not want to impose a lockdown or scare people to stay indoors. We want to request and keep people indoors. Even in micro containment areas all grocery shops will be open."
Ironically, entry to casinos will stop at 10pm but once in you may spend the whole night gambling and losing whatever fortune you have till 6am when curfew ends and you may venture out. Similarly, in bars and night clubs, the partying may continue all night long for you may not leave until the night curfew is over at 6am. Who is going to keep an eye on the observance of this timing is of course anyone's guess.
GMC DOCs TEST POSITIVE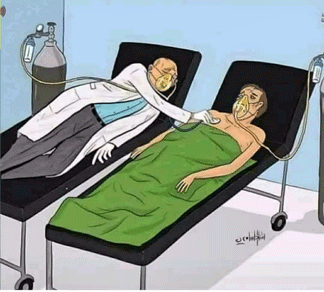 THE number of GMC doctors attending to covid patients who have tested positive has increased to 11 doctors as on Wednesday, as on April 21. Most of them are resident doctors who have to be at the hospital for 72 hours at a stretch. However, their demand for quarantine accommodation and special beds reserved for their treatment has not yet been implemented. The doctors have pointed out that remaining on the hospital premises after testing positive is not an option.
COMPLAINT AGAINST M VENKATA RAO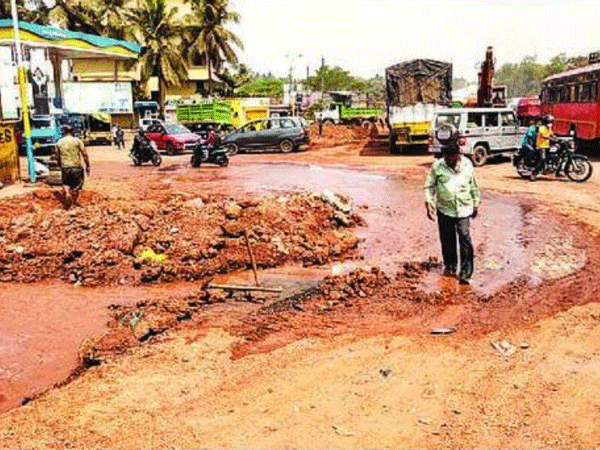 PORVORIM and Saligao MLAs Rohan Khaunte and Jayesh Salgaocar have filed criminal complaints against M Venkata Rao's Infra Projects Pvt Ltd for damaging water pipelines. As a result there have been acute water shortages in Bardez, particularly in Porvorim. The complaints filed asks the police "to investigate the matter and initiate strict and immediate action against company and its officials for damaging public property and causing loss and damages and violating right to life and liberty of the citizens." We do not think any action is likely to be taken as Venkata Rao is a close relative of Vice-President Venkaiah Naidu.
BJP STATES HIJACK OXYGEN
OXYGEN tankers from oxygen manufacturing companies are reportedly being diverted to BJP-ruled states. Tankers headed for Maharashtra and New Delhi, which are the worst affected states, are allegedly being diverted to Uttar Pradesh. Large scale cases of looting of oxygen cylinders is being reported from Madhya Pradesh. Wars have broken out between BJP and non-BJP states over the discrimination in supply of oxygen.
CASHLESS COVID CLAIMS !
THE insurance regulatory authority of India has directed that health insurance company should take action against hospitals attached to them who are denying cashless facility to covid-19 patients. Merely nine lakh covid related claims worth Rs 8642 crores have been settled so far. Even tally consultation is covered by cashless insurance policies. Insurance companies have complaint that hospitals are charging very high rates for covid treatment and are doing CT sans even when they are not necessary. Patienst who get admitted out of fear are charges single occupancy rates for shared rooms. Victims can complaint to IRDAI Grievance officers on the website of IRDAI.