NOW MONGINIS JACK FRUIT CAKE!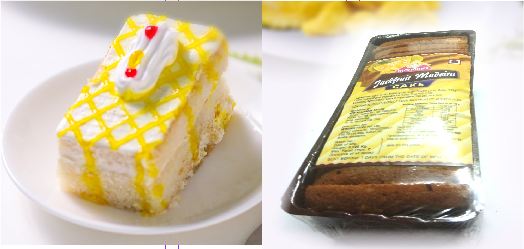 EVERYONE knows that Monginis are the professional pioneering cake makers of India including Goa and wherever Mongini stores exist! Now at the Goa outlets look out for a new piece de resistance pastry and cake – believe it or not, made using jackfruit puree. The two products are jackfruit pastry and a sumptuous jackfruit Madeira cake. The newly introduced confectionary items are doing very well, thank-you, seeing how Goans have a soft corner for all things to do with the handsome jackfruit, which some consider the fruit of all fruit. We've heard of jackfruit papad (satha), jackfruit chips, jackfruit halva and what not – now we have jackfruit pastry (Rs70) and jackfruit Madeira cake (Rs100), courtesy who else but Monginis. Go check it out!
GOANS SLAM KEJRIWAL!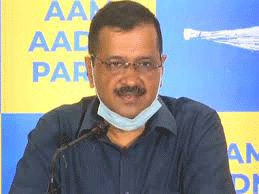 NATIONAL Convenor of AAP Arvind Kejriwal came in for some angry blasting in the social media for not doing a thing to preent the demolition of a 10-year-old church in New Delhi. Kejriwal was also asked why he has not condemned the custodial murder of Fr Stan Swamy. Kejriwal claimed that the Delhi church comes under the Delhi Development Authority and he has no control over it. The AAP chief also met Sudhin Dhavalikar to explore an alliance with MGP for the forthcoming Assembly elections.
CAPITAL PANAJI FLOODED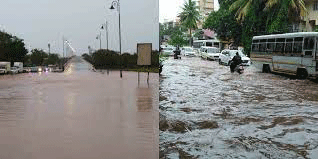 IN their obsession with Covid-19 and vaccinating every Goan the Corporation of the City of Panaji fathers forgot all about pre-monsoon work and failed to even get the choked with garbage gutters cleared for the monsoon rain to drain away. Ponjekars are facing the consequences in several areas of the city, including the commercial artery of 18 June road which degenerated into a dirty swimming pool.
Elsewhere, a blocked drain at Gandhi Chowk in Old Goa, also flooded the heritage precincts and water retention affected the walls of Bom Jesus Basilica Church which houses the relics of St Francis Xavier.
REAL HEROES PAY TAXES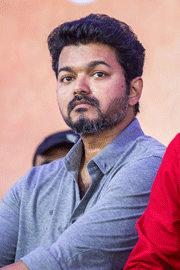 THE Madras High Court imposed a fine of Rs1 lakh on most popular Tollywood hero Vijay Chandrashekar for refusing to pay the entry tax on his Rolls Royce ghost car, one of the most expensive cars in the world. In his verdict Justice SM Subramanyam said, "In a state like Tamil Nadu where actors become chief ministers they should not act like reel heroes. Pay tax and be real hero." The court told the actor.
REVENGE TOURISM
RESIDENTS of various parts of the country are tired of being locked in at home across cities and states. In what is being called revenge tourism several lakh of tourists have been descending on the beach resorts of Goa as well as the hill stations of Kullu-Manali in Himachal Pradesh. The crowds are so huge that Prime Minister Modi himself has warned them that they are inviting a third wave of the pandemic.
WHATSAPP NOT EVIDENCE
A BENCH of the Supreme Court headed by Chief Justice MV Ramana has made it clear that cases cannot be filed on the basis of messages exchanged on Whatsapp. The court has also made it clear that Whatsapp messages cannot be used as evidence in court. This can have far reaching consequences as even financial pacts made on Whatsapp cannot be accepted as proof that money was promised or the transaction took place.
COVID VAX EFFECTS
SEVERAL reports are emerging on the side effects of taking vaccines. Besides the Multiple Inflammatory Syndrome, even cardiac and respiratory problems are being attributed to vaccines. Indeed, Head of the Department for Preventive Medicine Dr Jagdish Kakodkar underwent heart surgery, possibly linked to the vaccines he took. Pulmonary surgeons are also reporting severe cases of chronic obstructive pulmonary disease (COPD). It would appear that the introduction of vaccines without rigorous testing has overlooked the many side-effects of being vaccinated. The only consolation is that the number of such cases is a very small fraction of the total number of vaccines that have been administered. Both in the UK and the US where a larger population has been successfully vaccinated, citizens are no longer required to wear mandatory masks or even maintain cautionary physical distance.
STALL RAZED BY TOURISM DEPT IN DONA PAULA!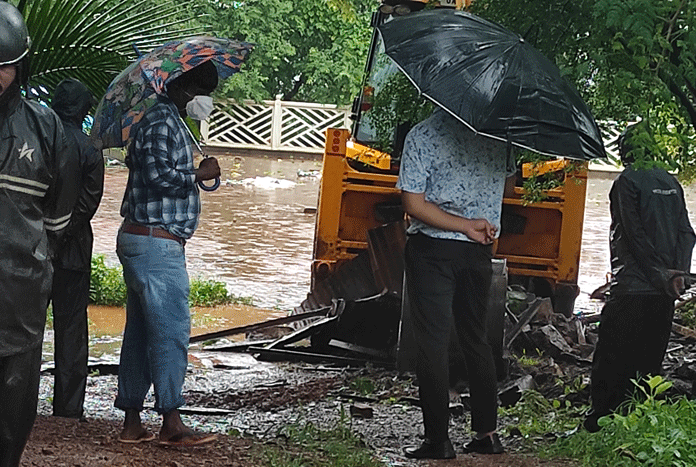 AT 11 am on July 13, 2021 I was standing on my balcony and saw a number of people with a JCB dismantling a hut opposite the rear compound wall of Nelson Cabral (councillor of Dona Paula) which had been there for years. It was raised to the ground.
The stall here was carrying out repair work of sharpening knives and other kitchen utensils for many years. Who gave the permission to raze the stall? I saw women police force under Sub- Inspector Parab guiding the operation with Tourism department approval. I asked Sub-Inspector Parab and one of the officers of the government department present whether there is permission to do the demolition? They replied, Yes. Then why was it being done in a hurry in the rains while footpath for pedestrians, electrical pole supposed to be for a sub-station and trees left untouched?
If the stall was blocking vehicular passage for bus stand, why the trees, footpath, poles and narrow road not taken as first priority? The Forest, Electricity departments with PWD approvals find it easy only to raze a poor man's source of livelihood without giving him a better alternative? Nobody could give me a reply!
Importantly, why is this narrow slope here not widened, despite many accidents taking place? For the Tourism department helping tourists with a bus stand seems to be a bigger priority. I agree illegalities must be corrected but the approvals must come from the government in a phased manner. Even local councillor Nelson Cabral was not present during this destruction operation which ended at 12 noon. It lasted an hour to complete the job in the falling rain.
All I could do was take a few photographs from my balcony about a 100 metres from the site, take a look at them to see what has been achieved and what has not been achieved.
By Stephan Dias