TICKETS: In the wake of the Congress appointing P Chidambaram, the BJP had appointed former Chief Minister of Maharashtra Devendra Fadnavis as its observer in Goa. However, the RSS is keeping a close watch, as it is not in favour of giving Catholic candidates tickets to contest on the saffron symbol.
By Rajan Narayan
When political parties talk about choosing winnable candidates they are actually referring to candidates with money to buy votes. Over 40% of voters in Goa comprise of migrants and they will vote for the highest amount. Which is why Goa now looks like a railway station with potential candidates jumping from one platform to another!
EVERY political party keeps stressing that win-ability will be the main criteria for choice of candidates in the forthcoming February 2022 Assembly elections in Goa. Irrespective of whether they will be held in February 2022 when it is due or earlier by the end of 2021. All political parties in Goa have started looking for candidates who pass the "win-ability" criterion.
Goa, in fact, is now a railway platform. Nobody is looking at new candidates with a few exceptions. Everyone is trying to grab the so called "winnable" candidates from each other. Amongst the few exceptions is Elvis Gomes, former convenor of the Aam Adami Party (AAP), who joined the Congress amidst a lot of band-bajaa music.
CONGRESS BIGGEST POACHER
THE Congress is the most
active in recruiting fresh workers who are hoping to get a ticket. It would appear that Babush Monserrate is losing his influence. He perhaps made a mistake in joining the BJP. Several supporters of Babush including former mayor of Panaji Uday Madkaikar, Nagesh Karishetty, Tony Rodrigues and Daya Karapurkar, have all flocked to join the Congress party.
Tony is at present an MLA of the BJP. But historically he very much part of the Congress. There are many constituencies in North Goa where sitting MLAs and aspiring MLAs are being welcomed into the Congress. The Congress has become hyperactive in recent times after the appointment of PC Chidambaram as Chief High Command Observer for the State.
IN the South also there is a lot of party hopping. Mickey Pacheco, who has jumped more parties then a monkey, has now joined the Congress. He is hoping to get the Nuvem ticket, which is also being claimed by Velanka Alemao, who is Churchill Alemao's daughter. Churchill himself will probably re-contest from Benaulim vying with his main rival who is Venzy Fernandes of Aap Aadmi Party. Churchill is aware that neither the BJP nor Congress will give him more than one ticket. As in the case of Babush Monserrate he also wants three tickets, one for himself, one for Valanka and one for brother Joaquim Alemao.
FORMER MAHA CM
THE BJP, which has appointed former Maharashtra Chief Minister Devendra Fadnavis as its High Command Observer for Goa, is also looking for "winnable" candidates. There are strong rumours that Babu Azgaonkar, who now represents Pernem on a reserve ticket, will soon join the Congress. Similarly, his colleague Deepak Pauskar, is also expected to join the Congress. This is because MGP President Deepak Dhavalikar is refusing to take them back.
The biggest problem with the BJP is that the loyalists are against giving tickets to the ten Congress MLAs and the two MGP MLAs, who defected when Pramod Sawant was made the Chief Minister of Goa. But if the 12 defectors amongst the BJP MLAs are denied tickets, they are likely to join the National Congress Party (NCP). This is because they cannot return to the Congress party as GPCC chief Girish Chodankar has made it clear, that those who have left the party will not be permitted to come back. We understand that though the Church has not taken a stand, individual parish priest are against any party giving tickets to the defectors.
NEWCOMERS OVER DEFECTORS
SINCE neither the BJP nor the Congress are willing to give the defectors tickets, both the parties are looking for new comers. There are strong rumours that Goa Forward Party led by Vijai Sardesai, which has three MLAs, will join the Congress. This is however, subject to Digambar Kamat being able to over-rule Luizinho Faleiro, who has got himself appointed as the chairman of the GPCC Selection Committee. It may be recalled that after the 2017 election Luizinho sabotaged the chances of Digambar Kamat becoming the chief minister of Goa.
The BJP is facing a new complication. Very few of the BJP supporters are interested in Pramod Sawant continuing as chief minister after the elections. The other problem is that the RSS is apparently not in favour of the Manohar Parrikar policy of giving BJP tickets to members of the Catholic minority community.
It may be recalled that it was Parrikar who very successfully experimented with giving BJP tickets to Catholic MLAs. Before Parrikar took the strategic decision, Francis D'Souza and the late Dr Wilfred Mesquita were the only BJP MLAs. Parrikar's experiment worked as the majority of the Catholics who were given a BJP ticket won in the 2017 elections.
But we do not know whether the BJP High Command and the RSS will approve distribution of tickets to Catholic candidates this time around. They may not have a choice in the matter as there are very few winnable BJP candidates. Among the few who could have won, like Laxmikant Parsekar and Rajendra Arlenkar, they have been very cleverly appeased and sidelined. BJP has refused a ticket to Laxmikant Parsekar from Mandrem, while Rajendra Arlekar has been sent off as Governor of Himachal Pradesh.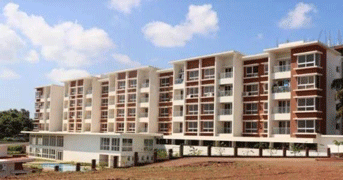 POPULAR LOSER AAP!
EVERYONE in the middle-classes keep seeing AAP as the party likely to get the largest number of seats in the forthcoming elections. Besides the extremely popular and active Advocate Pratima Coutinho, has joined AAP. This is besides Mahadev Naik, former BJP Minister, who has also joined AAP. The convenor of AAP who replaced Elvis Gomes is Rahul Mhambre.
A former dancer and now active social worker, Cecille Lee Rodrigues, has declared herself as an AAP candidate from Taleigao to contest against heavyweight Jennifer Monserrate. Similarly, Captain Venzy has declared himself the candidate from Benaulim constituency against Churchill Alemao.
The probability is that Babush Monserrate may return to the Congress. This is because the BJP as a matter of policy does not believe in giving tickets to more than one member of the family. Babush wants not just one but three tickets, namely for himself, wife Jennifer and son Rohit Monserrate. Though Girish might object, Luizinho Falerio, who is determined that Congress should come back to power, might support Monserrate. Luizinho is aware that Babush Monserrate controls the Tiswadi taluka voters.
Though all the political parties keep talking about win-ability this translates into whether the candidate is bribe-able or not has bribe-able. Over 40% of the population of Goa are either bhumiputra or more recent migrants. The demographics have changed with a sharp drop in the Catholic population and a major increase in the Muslim population. The reason why some MLAs like Babush Monserrate, Uday Madkaikar, Digambar Kamat, Churchill Alemao keep getting re-elected is because they have nursed their vote banks. They not only have vote banks but are willing to spend money to nurture their vote banks. These MLAs looks upon politics as a business and calculate the rate of return on bribing voters.
FUND-RICH BJP
THE only party which is in a position to provide funds to the selected candidates to purchase votes is BJP. The Congress is virtually bankrupt and is in power only in a few states. Only Congress candidates who have made money and can spend it are likely to get a ticket and get elected. This includes stalwarts like Luizinho Falerio, Francisco Sardinha, Alexio Sequiera and the grand old man of Goan politics Pratap Singh Raoji Rane and possibly his son Vishwajit Rane. Both Vishwajit and Mauvin Godinho who had quit the Congress and joined the BJP are winnable candidates, because they have money to buy votes.
Whatever the political parties may talk about honesty and integrity, it comes down to which candidate has the money and is willing to spend it. Which is why though I think AAP is a good choice, they will not win, because Arvind Kejriwal does not give his candidates any money. He tells them to raise money from the voters. In Goa, voters are more used to receiving money than making contributions to the funds of candidates wanting to contest election.
There is another group of constituencies which will create a problem for all the parties. These are the mining constituencies. There are as many as ten seats for constituencies which depend on mining for a living. Earlier, mine owners used to support and finance their campaigns. With the Supreme Court making it clear that there is no question of renewing the mining leases or reviewing the ban on mining, parties will have to part with money for their candidates.
WHO will win the 2022 elections does not depend on the merit of the candidate. It is not dependent on the qualification of the candidate. It does not depend on how much social work the candidate may have done. It is a game of Paisa Feko Tamasha Deko performance. Only parties who are willing to spend can hope to get their candidates elected.
Alternatively, parties have to choose candidates who can spend and have their own vote banks. The best hope of defeating the BJP is an alliance between the Congress, NCP, Goa Forward and the AAP. Even if Babush is kept out, an alliance can win, as Babush only controls a maximum of five seats in Tiswadi compared to the total of 40 seats in the Legislative Assembly.