ARCHBISHOP SAYS THANK-YOU TO GOVERNOR!
VICTORY FLAME AT HELPFUL GOVERNOR: Archbishop of Goa Filipe Neri Ferrao called on Governor of Goa PS Sreedharan Pillai at the Raj Bhavan on September 23, 2021, to thank him for extending a helping hand to patients undergoing dialysis, and those residing in old age homes, orphanages and institutions for destitute people. Saying that it was a unique effort to serve deprived sections of society, Archbishop FilipeNeri Ferrao blessed the governor and appealed to him to continue to work for the people of Goa.
WHY DON'T DOCTORS TELL YOU!
WHY don't doctors tell you to take magnesium instead of stool softeners (which dehydrate the bowel)? Why
don't doctors tell you to change your diet when you have hearburn/indigestion, instead of giving you Prilosec (this causes more hearTburn, colon cancer and osteoporosis, leaves food fermenting in your body)? Why don't doctors tell you that herbs and certain foods
can also heal (ashwagandha)? Why don't doctors tell you to lower toxic chemicals in your home when you have constant headaches and allergies (these fragrance and chemicals cause toxic build -up in our cells, cause more allergies and headaches)? Why aren't we informed that if we eat a grapefruit every day, it will lower blood pressure
naturally and we don't need drugs? (This is why we may not eat grapefruit while on blood pressure medicines.)
Why don't our doctors tell us to take activated charcoal for headaches, bloating/gas, skin issues, colds, food poisoning? (Activated charcoal bonds with waste-toxins for removal from the body.) Why don't' doctors tell us about herbs and herbal teas to support immune and digestive functions? Different herbs help different organs do their job to keep the body healthy naturally. Why isn't your doctor suggesting that you take a probiotic daily? (This boosts immune function, helps
clean and balance the bowel, helps regulate absorption and elimination, keeps colds and allergies at bay.) Why
don't doctors create diet/lifestyle plans for patients instead of offering pills? Doctors prescriptions are 90% cause of illness. Can't doctors advice patients about which supplements they may take to boost their health before they fall sick? There are supplements/herbs/tinctures which can improve immune system and support organs in their natural functioning. Why don't doctors teach you that our emotions stored in the physical body can cause mental anguish? Instead they say you need medications only! Emotions can play a significant role in our total health so there are tools to help navigate our emotions, so that we do not easily become physically ill.
Why do doctors set up these protocols of pills that they themselves would not take? Why aren't we people being helped to be healthy so that we do not fall sick? This healthcare system we depend on needs to undergo a thorough overhaul! Healing is real and possible. We just aren't getting the right information from doctors whom we are taught to trust! It is time we take our health in our own hands. Please copy and paste to share all this!
—Helen Pinto, Goa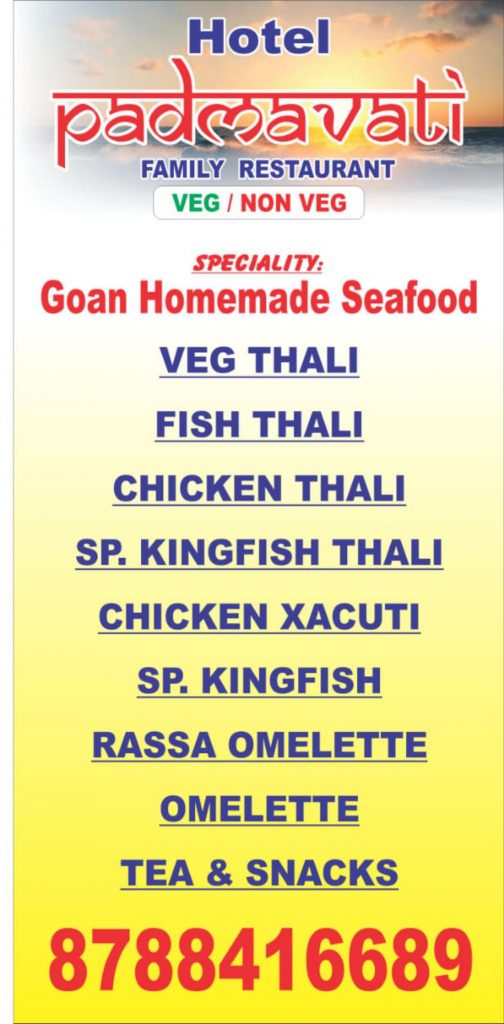 SCAMSTERS POSE AS PORTUGUESE TRANSLATORS!
I REFER to a report from a section of press published on Sept 16, 2021. It was amusing to read some State- appointed Portuguese translators without authentic qualification, but a mere certificate issued by a private body under the name of Institute de Camoes to prove their point. A certificate from Institute of Camoes is a meagre certificate and not a degree offered by a university.
There are very many bogus translators earning money from various sources private and government in exchange for their bogus translation. The translators sanctified by the Parrikar government need to be thrown out and rightly so, the Pramod Sawant government has done that.
It must be understood so that documents in Portuguese have to be translated by bona fide translators and not fraudulent persons pretending to be experts! Please look into this matter further!
–Stephan Dias, Dona Paula
IRRATIONAL CRITICISM!
THE Pitrupaksh has been running since September 21. This fortnight has a lot of significance and during this 15-day period one should chant to Shri Gurudev Dutt. Physical, mental, family, financial and other problems of life are the problems of our ancestors. They don't get the next momentum so they continue to harass in various ways.
Don't think with the intellect. "Ancestors are nothing like that. These are fables." The exact cause of problems is not known. Just out of curiosity, what is the significance of performing rituals in the Pitrupaksh? If you study it your faith will be strong but who studies it? Study it and your questions will be answered. Many foreigners come to India to perform rituals because they are curious and studious in their attitude, they realize the importance of Pitrrupaksh rituals at a scientific level and prefer to doa them. We too should know the importance of our shradda rituals.
Why don't we chant "Shri Gurudev Dutt" for at least 15 minutes every day for the betterment of our ancestors? Chanting has a positive effect and it can be experienced. The satisfaction of learning something new is indescribable and learning is never wasted. There is a saying of a saint: "Curious is the possessor of knowledge." It is never false.
— Jayesh Rane, Mumbai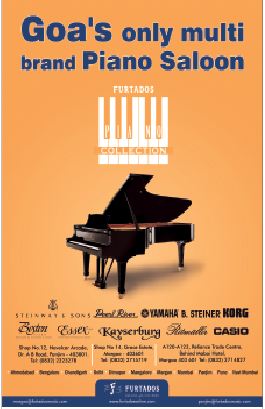 WHAT THE POLLSTERS SAY!
THE Mining Dependant Forum (MDF) has announcaed its entry into the Assembly Poll fray. It will possible be a pre-poll alliance with the MGP, Aam Aadmi and Congress, since the MDF have an estimated 2.5 to 3 lakh supporters, the largest single entity. If such an alliance materializes then the BJP is all set to face certain defeat!
If this alliance fails to make it then due to splitting of votes between Congress, Aam Aadmi, GFP, NCP, MGP, Shiv Sena, MDF, Revolutionary Goans and Goencho Avaaz – the pendulum will tilt towards the BJP's advantage.
At the moment, the BJP, Congress and Aam Aadmi are the main contenders. Should other alliances unfold with before the elections, once again permutations and combinations will rule the roost. In the forthcoming elections disenchantment with various large groups are bound to determine the final outcome.
But if today no pre-poll alliances materializes then there will be a three-cornered contest between the BJP, Congress and Aam Aadmi. As per the latest projections, based on grassroots interaction, the Aam Aadmi Party will be a major gainer. AAP will give Goan voters alternatives if accepted by the electorate.
—Elvidio Miranda, Panaji
80% JOBS!
THE visiting AAP Central leader Arvind Kejriwal has declared 80% jobs for locals in private industry. This is a slap on BJP face supporters. And also the Congress! Our local BJP leaders said no jobs can be reserved for locals, despite Cipla employing 95% Maharashtrians in their factories in Goa. Goa is under Maharashtra Circle for Posts and Telecommunications, and we see these offices too employ people from Maharashtra. Even postal vans are registered in Maharashtra. Ditto Vedanta, MPT, Goa Shipyard — all employ people from the home state of the chairman! Even the GU is not spared as seen recently.
For AAP Goa has five engineering colleges, numerous Science, Arts, Commerce, Pharmacy colleges. The BJP has declared entire Goa as a tourist destination. It decided to have casinos on land and an Entertainment City with no local consultation and what the people of Goa wish for! AAP is silent. Will engineering colleges, etc, turn to massage parlors, gaming dens and the like?
AAP's silence on key issues sends a clear message: They cannot work as an pposition party, only a ruling one. It is hard to say at this point of time how the results will go despite widespread anger with the BJP's governance and their insensitive supporters. Votes will be split.
Goa and Goans must realize the importance of forming an intelligent and honest alliance. Ego and bravado in AAP and the Congress is against Goa's interest! No alliance, no votes for you.
–R Fernandes , Margao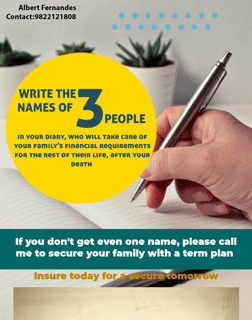 MINING IMBROGLIO
IT WAS amusing to hear Chief Minister Pramod Sawant stating that he was yet to read and study the latest Supreme Court judgment which raps his government on the mining imbroglio. On every issue ministers should be guided by the opinion of legal experts and stop this pretence of perusing files beyond their understanding. We are seeing court cases against government doings mounting by the day, it's a clear sign of faulty decisions by the authorities. Circulars and orders are being withdrawn within hours of being issued. If this is not bad governance, what is?
The State coffers are in dire straits. The government should endeavour to bring down escalating government expenditure on litigations on account of skewed administrative decisions, taken by politicians without proper application of mind. Every government move should be legally sound and strictly within the framework of the law. Decision taken with vested interests in mind and to satisfy the whims and fancies of the powerful are being challenged in the temples of justice, tax-payers suffer the brunt of huge, needless legal expenses incurred by the State on reckless and illegal litigation.
–Aires Rodrigues, Ribandar
THANK YOU, MICHAEL LOBO!
CALANGUTE MLA/Ports Minister Michael Lobo must be congratulated for speaking to Chief Minister Dr Pramod Sawant and raising the issue of harassment of tourists on a day-to-day basis by Traffic Police under the pretext of checking documents in Goa. The cops unnecessarily stop tourists just to behave like extortionists.
Traffic cops of late stay hidden like dacoits in villages to collect hard-earned money from locals who may not be wearing a helmet. Is all this money being collected for the upcoming elections because the government is perennially broke. Respective governments have been unnecessarily recruiting thousands after thousands in the police department after allegedly taking huge bribes.
A large section of cops do nothing worthwhile except idle away time roaming around in departmental vehicles and waste petrol and extort money from young couples on beaches, collect regular hafta or bribes from those distributing in the business of drug peddling/running pubs/discotheques/prostitution centres and indulging in eve-teasing/blackmailing married women in Goa. The same cops stand helplessly as mute spectators when a Nigerians create havoc on a busy national highway at Porvorim (a couple of years back)!
We have enough evidence now to know that criminals of all kind are entering Goa via railway stations, airports, borders where checking is cursory and limited to harassing tourists (including Goans) for regular "hafta-vasooli." Why?
If this government really wants to keep Goa safe from known criminals it should send the surplus cops from the police department to verify documents of every visitor at airport, railway station and road border entry points, borders all the borders instead of allowing them to harass innocents and to indulge in their regular "hafta-vasooli." But this is to thank Shri Michael Lobo for raising the issue of harassment of tourists and may God bless you!
— Jerry Fernandes, Saligao