STUDENT: Young Mukesh Ambani used to come to my room at the Bombay University Hostel for lessons in conversational English. On the left is the young Mukesh, who had to drop out of Stanford University in the US, to complete his fathers dream of building the Patalganga Refinary Project, the largest in the world
By Rajan Narayan
Journalists and particularly editors should develop close contact with every section of society. From industrialists to politicians to smugglers to customs officers ­­— Both in Mumbai and in Goa over 50 years of journalism, I have known a variety of prominant people ranging from the legendary late JRD Tata to Anees Ibrahim, the brother of Dawood Ibrahim. I have also had the rare privilege of travelling on Air India 1, with Prime Minister Manmohan Singh, to Brazil and Cuba. Every good journalist should develop the widest contacts possible, particularly amongst the small people like watchman and peon who offer more then their master. Almost every CM in Goa, with the exception of Shashikala Kakodkar and Pramod Sawant, have come to my one time humble basement flat in Dona Paula!
I HAVE been accused by an original POGO, a former colleague, of having close contacts with industrialists. For the first 12 years of my life I was a financial journalist. Industrialists for journalists were very often part of my breakfast, lunch and dinner. Before I come to my encounters with Goan industrialists, I would like to recount my first encounter with an industrialist.
In Bombay I was working for the Financial Express as a trainee sub-editor. I was asked if I would interview the industrialist Ebrahim Sultanali Patanwala, who manufactured the most popular brand of face cream called Afgan Snow. I was on the nightshift at the Financial Express. I was in my usual uniform of torn jeans and purple kurta. The interview was fixed for 9am — which is why one of the senior journalists passed the buck to me. I just had a wash in the common washroom and went straight to the factory-cum-office of Ibrahim Patanwala.
The watchman seeing me in my torn jeans and purple kurta and uncombed hair would not let me in. He would not believe me when I told him I had an interview appointment with his boss. Reluctantly, he took me to Patanwala's secretary and she was more shocked with my appearance and refused to believe that her boss had called me. I told her that I would be happy to go back but her boss would sack her for not allowing me to meet him. After all her boss was concerned with publicity and not my clothes.
To the utter shock of this high and might secretary her boss, who was attired in a three-piece suite, came out and embraced me warmly and took me into his huge cabinet. We set on a sofa talking and he offered to add some expensive cognac to my coffee!
Next, let me tell you about my first encounter with an industrialist associated with Goa. He was Dhirubai Ambani. As also Mukesh Ambani, his elder son, who is also the brother-in-law of Dattaraj Salgaocar. In 1968 Dhirubai Ambani was just a trader in yarn. His son Mukesh Ambani, now among the richest industrialists in the world, had just passed his 10th standard. Dhirubai wanted him to learn good conversational English. I was recommended to him by some of his friends in the textile industry.
Mukesh used to come to my room at the University Hostel near Churchgate, I was at that time doing my Masters in Economics. Our classes consisted of me taking Mukesh for a walk down to Nariman Point and talking to him and insisting that he talk back in English. My gurudakshina was amongst the first shirt lengths of Vimal, which was the first polyester fabric made in India.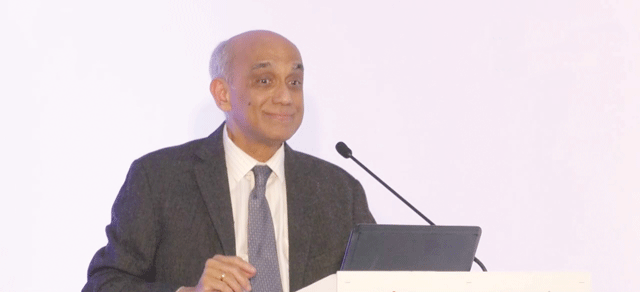 FORUM OF FREE ENTERPRISE
THEN There was the president of the Forum of Free Enterprise, M R Pai, who used to run a finishing school for the children of small town industrialists. As part of the course the young industrialist sons would be introduced to "important people in Mumbai." I was then deputy editor of Business India. We met at Samarkand, the coffee shop of the Oberoi Hotel at Nariman Point. Now the late M R Pai was wearing a suit. Young Shivanand Salgaocar, who must have been 16 then, was also wearing a similar suit. I was the only one wearing jeans and my purple kurta or was it my yellow kurta, I can't remember now. We spend two hours discussing politics and industry at the national and state level. I had completely forgotten about this incident in my early career as a journalist and remembered it clearly when Shivanand Salgaocar reminded me of it after I joined the Herald in Goa.
In the early 80s I was working for the advertising agency called Imageads. Audhut Timblo, the chairperson of the Fomento Group, also had an office in the same building as our office. We were chosen by the stockbroker who was marketing the Public Issue of Fomento Resort, to help with the marketing of the shares of the company. Our job was to organize press conferences and investors conferences so that people would buy Fomento shares.
I recall that Audhut Timblo and his financial executive Ivo Cardozo travelled to four cities ­— Delhi, Kolkatta, Madras and Bangalore on four consecutive days to market the public issue. It is in this connection that I first came to Goa in 1981, to market the shares of Cidade-de- Goa. I had brought a team of senior journalists with me from Mumbai. We had the first party next to the swimming pool when the hotel was still under construction. We were also handling the public issue of Sesa Goa, now Vedanta.
After the Vedanta press conference some of us decided to go to the Taj Holiday Village where a lot of expensive liquor was served. All of us got drunk including Ivo Cardozo who was our guide and the only Goan. We had a very bad accident when the jeep in which we were later travelling turned turtle. Ivo who was driving claimed afterwards that he had lost his consciousness.
We had to walk back to the Taj Holiday Village to hire a taxi to return to the Mandovi Hotel where we were staying, and got Dr Ganesh M Bhatkuly to attend to our injuries. Audhut Timblo always used to boast that he was the one who brought me to Goa first. We were extremely good friends till the Supreme Court declared that a large part of the expansion of Cidade-de-Goa, including their banquet hall, the Grand Sala, was illegal because it violated CRZ rules.
By that time I had left the Herald and started the Goan Observer and carried a report of the SC order. Audhut was furious. Presumably, he expected me to keep quiet and not report the news. It was then that I realized that you cannot be friends with industrialists as they invariably expect you to be slaves.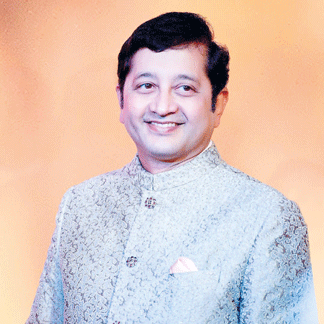 THE CMM STORY
MY most interesting encounters amongst the captains of industry in Goa includes the CMM company which was the largest dealing with consumer goods in the state after Liberation. CMM started out as a small pharmacy outlet just below where the Panaji Cremaux outlet is. The founder of the CMM Group, Cosme Mathias Menezes, was the father of Pascoal Menezes. Cosme was a musician in the Portuguese army in Angola and it was the gold coins he earned which enabled his son Pascoal to set up the first pharmacy in Goa in the 1950s.
Before Liberation, Pascoal used to run the biggest mall in Panaji, where everything imported from records to Gillette blades to cosmetics were available. Filmstars from Bombay which included Raj Kapoor and Nargis used to come shopping for these foreign luxury goods which were banned from being exported in Bombay.
After Liberation, the CMM group was the first to get the first four industrial licenses. They set up factories for making Old Spice shaving cream, Handiplast, and pharma products, particularly for diabetes, in collaboration with Wallace Pharmaceuticals in the US. The group also manufactures to this day toothbrushes in collaboration with Jorden Schiefer in Germany. Irrespective of the brand all toothbrushes are manufactured by Schiefer Menezes in Goa.
Pascol was celebrating the 50th anniversary of CMM and he requested for a write-up from the Herald. I went to meet him in his office which was just behind my old Herald office at St Tome near the Panaji General Post Office. We used to sit for hours when he used to tell me the story of his life. Pascol had studied up to the 5th standard. As mentioned earlier here the money for the first CMM business, the pharmacy, came from the salary his father got as a musician in the Portuguese army at Angola in Africa.
It was Pascol's tremendous business sense that saw the growth of a small pharmacy shop into a giant pharmaceutical empire later on to this day. Pascol loved the good life and particularly dancing. The only problem was he kept such a strict control over the company that he would not let his sons take any responsibility till they were well into their 40s and 50s! Pascol stepped down as chairman of the company only when he was 90 years old.
Within years his sons Cesar Menezes, Cosme Menezes, Carlos Menezes and Cedric Menezes increased the turnover of the CMM companies by over 500%. They took the risk of going public and expansion. However, Pascol's sons have always felt that I did not give them enough importance as when compared to the publicity and write-ups I gave their father.
PANAJI MARKET
IN ANOTHER encounter I was visiting the old Panaji market for buying some vegetables. I discovered that a new four-storied building had come up. The building was complete and ready for occupation by the traders. Except that it had no staircase to go up to the fourth floor. I found out who the builder was. It happened to be Anil Counte of Alcons who was partners with Victor Albuquerque. Al in Alcons stands for Albuquerque.
I called the builder Anil Counte, the then mayor Bashik Branco, the then collector Danny Densponga. I asked them how people could climb to the fourth floor? The truth came out. There was a dispute in court over the land acquired for building the staircase. Anil Counte, who was the best builder in the 80s along with the Kamats, became a very close friend.
Between Anil and Victor the Alcon group also owned Ronil Hotel in Baga, Delmon Hotel in Panaji and Dona Sylvia in Cavolessim. It was Anil Counte who was the chairperson for my 60th birthday celebration committee. Anil has tremendous public relations and is friendly with politicians of all parties. I recall his coming to me humble basement flat in Dona Paula with Digambar Kamat who wanted some favour.
But as I said earlier you cannot be friends with industrialists as they cannot tolerate criticism. When I made some remarks about his son who runs the Mercedes and the Honda showroom, he stopped talking to me. Anil Counte is also the chairperson of the Mushtifund school and Mahalaxmi temple.
DATTARAJ SALGAOCAR
AMONG my closest industrialist friends are Dattaraj Salgaocar, who married Deepti Ambani, daughter of Dhirubai Ambani. Dattaraj is a great gentleman with a keen sense of humor. He is now separated from his brother Shivanand and given up his mining business. He is expanding in the hospitality business and besides the Marriot at Miramar beach, he is building yet another Marriot in Benaulim in south Goa. He also owns the oldest and most respected of hotels in Vasco which is La Paz.
I helped Dattaraj to take control of the Sharda Mandir school. None of the people of the managing committee wanted to give him control as they thought he would convert it into hotel. I organised a meeting with the senior members of the committee, the late Anand Madgaocar, who was convinced that Dattaraj would help make Sharda Mandir the best school in Goa. There are many more Sharda Mandirs being planned in Goa.
Dattaraj was kind enough to finance the publication of my book on the Opinion Poll, "Triumph of Secularism." This is because his father VM Salgaocar played a major role in defeating the pro-merger forces who wanted Goa to become part of Maharashtra. Rajbab is also a Konkani mogi and fought very hard to get Konkani included in the list of official languages.
NANA-BAB, UNFORGETTABLE
I CANNOT Nana Bandekar, the real boss of port city Vasco da Gama. Nana Bandekar is the most generous industrialist I have known. Nobody has contributed towards charitable causes as Nanabab has done. A romantic to the core he fell in love with a Brahmin girl, Manda, when he was studying in Pune. Since there were no objection from his community and the Brahmin community, he used to take her for a long drives in an open top car.
Nana Bab continues to be a very close friend. I have known most of the industrialists in Goa big and small. Some of them intimately. Some of them like the Chowgules not so well. The most remarkable part of the Goan industrialists is that they are not publicity crazy. On the contrary they lead very private life.
Unlike in Mumbai where virtually every industrialist from the Ambanis to the Birlas and the Adanis seek publicity. Goan industrialists are not bothered about inviting the media to their private parties and functions. Neither of the two brothers Dattaraj Salgaocar or Shivanand Salgaocar invited a single media person, with the exception of Tara and me, to the wedding of their children.
Similarly, it is because we had a relationship at a personal level, that we were invited to the 75th birth anniversary and 90th birth anniversary of Pascol Menezes. And the 60th birth anniversary of Cesar Menezes. I want say to my former POGO colleague in the Herald, who accuses me of being close to industrialists, that it is the job of every journalist to be friendly and to make contact with all sections of society.
I must not foregt my good freinds Pallavi and Shriniwas Dempo. I and most people have historically known Shriniwas as Baba as he was affectionitly called by his father Nageshwarai Dempo. Unfortunately Nageshwarai died early leaving young Shriniwas to take over the mining empire. Shriniwas took the very wise decision to sell all the mining interest of the Dempos to the Vedanta group in London.
Shriniwa's family started the Dempo Colleges. Shriniwas also have beena great peteran of sports. The Dempo's have adopted several brand ambassidors and take care of the training needs of bright young Goans. Shriniwas also is a great football fan and runs the Dempo club. Pallavi is the member of the Margao branch of Timblo family and matches him for height. He has been kind enough to support Goan Observer. He is youngest amongst the second generation of industrialist.
I have met not only industrialist but all the politicians in Goa. Every chief minister from Dr Proto Barbosa to Manohar Parrikar have visited my humble basement flat in Dona Paula. I have never visited the house of any minister or chief minister. As a journalist I have met poets and writers and Dalit writers. I have even met Aneez Ibrahim, the brother of Dawood Ibrahim. The reason why I have been a successful editor is because I have maintained contacts with every section of Goan society.
Never mind that after my industrialist friends handed over control to their children, there is much less support for my political weekly, the Goan Observer. This is natural, why should children bother about friends of their father, and what would they know about how I contributed to their father's business and personal interests!
Unfortunately the current generation of Goans has not produced any major industroalist. The only exception is the Norman D'Souza of the Suns group who tragedly died very young. Norman was unique and even stipulated that no one should wear black at his funeral and there should be no mourning. The emerging big boss is Mac Vaz who got feny the geographical index.Which means that no other country in the world can produce feny just as Scotland has the monopoly of producing scotch. And how can we forget VInod Shirodkar the son of Janardan Shirodkar the foudner of the Real Group. The man who loved the 'Real' Goa. The man who revived the Goan Carnival after Liberation.