INDIANOIL CRAFTING A GREEN FUTURE!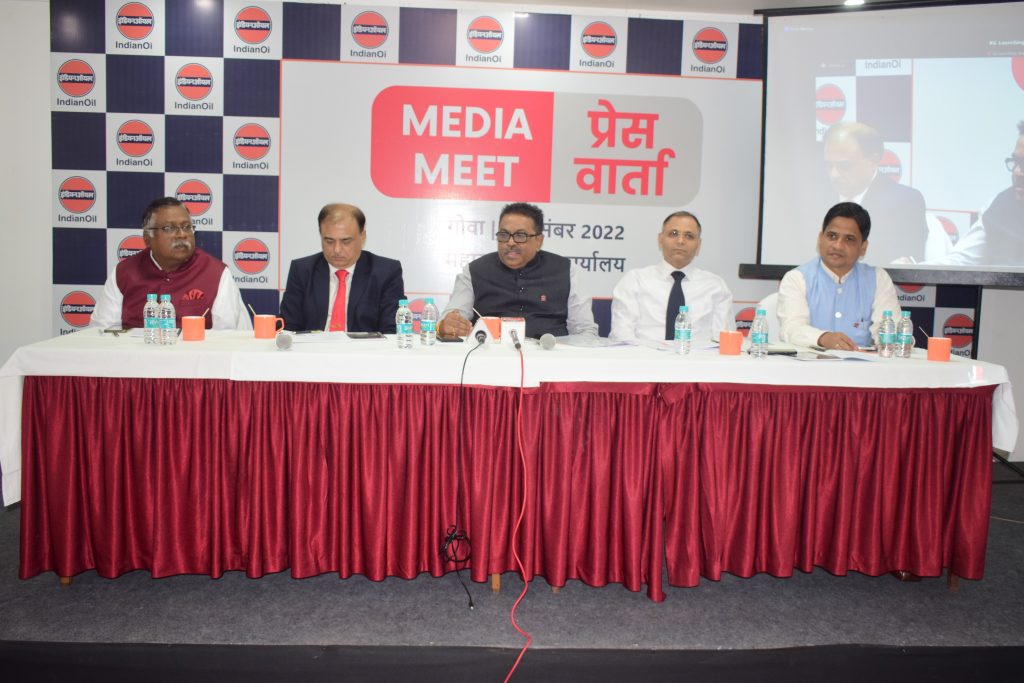 DO you know how big the IndianOil spread is in Goa? We learnt courtesy Executive Director and State Head of Maharashtra & Goa Anirban Ghosh, while he was addressing a press conference in Panaji on December 2, 2022. Giving a brief overview Mr Ghosh said IndianOil is catering to the fuel requirement of Goa, through its oil installations at Vasco and NIOTL and the LPG requirement through its Belgaum bottling Plant. IndianOil has one Aviation Fuel Station at Dabolim.
In 2021-22, IndianOil clocked the highest market share of 38.1% and sold 256.4 TMT of POL products in Goa. They have a total network of 38 retail outlets in the state, ensuring uninterrupted POL supplies at all times. IndianOil has five LPG distributors in Goa. The company's contribution to the Goa exchequer is Rs438.58 crore (Vat plus GST & Green Cess) during the last fiscal (2021-22).
And there's much more. Now they're all set to invest Rs6 crore on the up-gradation of supply locations and aviation fuel station and investment in the development of new retail outlets and up-gradation of old ones with Rs5.50 crore. Not last but least of all they are focusing on crafting of a cleaner, greener tomorrow through the solarisation of retail outlets and their office buildings, the introduction of a differentiated branded fuels/lubricants and alternate fuels, etc. The journey is highlighted by the commissioning of Xtragreen diesel at their retail outlets M'sBrahamand Petroleum at Priol.
What is Xtrageen diesel. Reportedly, it is the new age high-performance diesel developed by in-house technology. It increases fuel economy by 5-6% and has excellent corrosion protection. It is truly green as it reduces carbon dioxide emission, carbon monoxide emissions and NOx emissions. With the addition of today's new RO, Xtragreen is now available in 10 outlets in Goa and is being introduced at six more outlets in the near future.
They have also launched the highly efficient and advanced petrol under the brand name XP95 which is a 95 octane petrol that offers more power, more speed and more miles along with increasing fuel economy by 3.95%. IndianOil has made XP95 available in 22 ROs in Goa and are planning to add XP95 at four more retail outlets in future. It is also the first company to launch 100-octane super premium petrol in India. This is the perfect fuel for high-end premium cars which offer faster acceleration, smoother drive, and lower engine deposit along with significantly reduced emissions.
No matter what the quality of Goan roads thank you IndianOil for making XP100 available in two ROs in Goa! Needless to add IndianOil has a whole long list of accessory products to facilitate the good life in toto in our mod con times! Go check it out and write back if you have any complaints.
MANOHAR PARRIKAR SCHOLARSHIP
THE Manohar Parrikar scholarship to study abroad has been announced. Under the scheme up to 30 students will be able to pursue higher studies in any discipline in India or abroad. Those who qualify will be eligible to a grant of 25,000 UK pounds. All applications have to be made online and any attempted influence will make the candidates liable for disqualification!
NEED SILENT NIGHTS
THE Goa Bench of the Bombay High Court has directed SP North and South Goa to strictly enforce noise control rules. It has been revealed that out of the 100 restaurants and shacks playing loud trance-styled music only 25 have permission to play loud music after 10pm. The worst affected by noise pollution are Anjuna and Vagator and villagers are protesting and asking for compensation to treat the assault on their ears.
GOA TAXI APP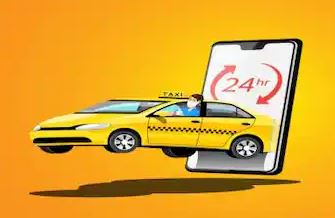 THE Goa government has decided to get into competition with GoaMiles and start its own Goa taxi app. According to Tourism Minister Rohan Khaunte, the app will be launched on December 19. All registered tourist taxis are requested to download the app and charge strictly by the fairs fixed in the app. Of course the taxi drivers of Goa are already protesting that they will not download the app. They prefer to stick by their exorbitant fleecing rates for Goans and tourists alike. Want to go from Panaji to GMC in a hurry, pay Rs500! Or from Taj Vivanta Miramar to Miramar beach just a stone's throw away, pay Rs300! Goa is the worst state of them all when it comes to either private or public transport woes which are longstanding. No politician can fix the cabbies of Goa.
ROAD EMERGENCY
THERE is a growing demand for emergency to be declared vis-à-vis safety aspects on Goan roads. This is because the total number of accidents has been growing steadily. The total number of fatal accidents taking place was 211 in 2020. The number of people killed in road accidents in the present year so far is 297. Hello, anybody gives a damn up there in the corridors of power, profit and control?
TOURIST TRAFFIC UP
THE number of Russian charter arrivals has registered a major increase. However, the arrival of travellers from UK has been affected by the delay in issuing online visas. Besides budget tourists high spending tourists from Russia are also coming to Goa in increasing numbers.
AYUSH AT BANDODKAR STADIUM
IN the tradition of the IFFI openings and closings and for which huge air-conditioned tents were put up at whatever is left of the old Dayanand Bandodkar Stadium down the Campal promenade, now there is another repeat for the mega AYUSH expo coming up from December 8 to 11 this week. We hear Prime Minister Narendra Modi is going to be here in Goa on December 11 to shower his blessings on several projects. But we don't understand why special air-conditioned tents have to be built in Panaji when the entire AYUSH expo could well be held at the far more comfortable Dr Shyama Prasad Mukherjee In-door Stadium out at Bambolim plateau! It is the ideal venue.
RUSSIANS OFF TO SINDHUDURG!
IT is already happening. The Russian charter tourists, who loved to come and bake their bodies in Morjim and Arambol beaches, have now started shifting to the quieter, cleaner beaches of south Maharashtra beaches. We hear many of them are being wooed to move to Sindhudurg and Vengurla beach areas which have tourists facilities in place. The Maharashtra government is welcoming the Russians with open arms and even making offers to Goan shack operators to go and set up shop there in south Maharashtra's each belt.
SENIOR CITIZENS INTERACTION AT ICG
THE Goa State Legal Services Authority in association with the International Centre Goa organized a program for senior citizens, recently. About 170 senior citizens were delighted to be in the company of Justice MS Sonak who's a senior judge at the high court of Bombay and executive chairperson of the Goa State Legal Services Authority, Justice BP Deshpande (judge, high court of Bombay at Goa), Justice NA Britto (former judge), also present were ICG's president Yatin Kakodkar, ICG member Manguirish Pai Raikar, VB Prabhu Verlekar (chartered accountant) and Sudin Usgaonkar (senior advocate),registrars of high court Bombay at Goa and of course…the senior citizens who were happy to talk it over with all the learned members of law about legal matters bothering them.
The program started with the NALSA theme song and afterwards Yatin Kakodkar gave the welcome address, VB Prabhu Verlekar spoke of the financial aspects and management for the benefit of the seniors. Justice Sonak delivered the keynote address on "Legal Aspects of Inheritance & Maintenance and Welfare of Parents and Senior Citizens Act, 2007."
A Q&A had many in the program raising queries about succession, making a will and inheritance settlements in relation to the Uniform Civil Code applicable in Goa, enacted in the form of the Goa Succession, Special Notaries and Inventory Proceeding (Amendment) Act, 2022. Senior advocate Sudin Usgaonkar also threw more light on queries till the seniors were satisfied. Copies of the guide "Ageing with Dignity" published by the Goa State Legal Services Authority were distributed to all the participants in the program.
Mangurish Pai Raikar compered and gave the vote of thanks.
WORLD DISABILITY DAY IS ON DEC 2
World Disability Day is observed on December 3 annually. This was first proclaimed in 1992 by the United Nations General Assembly. It aims to promote an understanding of disability issues and mobilize support for the dignity, rights and wellbeing of persons with disabilities. It also seeks to increase awareness of gains to be derived from the integration of persons with disabilities in every aspect of political, social, economic and cultural life.
This year's theme is "Transformative solutions for inclusive development: the role of innovation in fuelling an accessible and equitable world." One of the flagship projects of the Rotary Club of Panaji Mid-Town is Sudharta. This is a disability corrective surgery project for patients with disabilities ranging from limb lengthening to congenital absence of tibia. Patients may need numerous surgical operations to correct physical defect to be able to lead a normal life afterwards.
These corrective surgeries for disabled patients started form the first year of inception that is 1998-99. Earlier on there used to be quite a few children affected by post-polio residual paralysis, but now the number of polio-affected children have decreased and Goa has been polio free since 1998.
The project underwrites cost of investigations like blood tests, x-rays, etc, and a thorough pre-operative work-up is done. The surgeries are conducted by Dr Deep Bhandare personally and he is ably assisted by a dedicated team comprising of doctors, anesthetist, assistant orthopedic surgeon, paramedics like the physiotherapist, orthotics and prosthetic persons.
This time around the Rotarians and the Rotary Foundation was celebrating the Silver Jubilee of the project and services with the Sudharta beneficiaries over the years and Governor of Goa PS Sreedharan Pillai handed over additional support equipment like calipers and wheelchairs at a function held at the old Durbar Hall of the Raj Bhavan at 5pm on December 2 at the Raj Bhavan.