REWARD RICH, IGNORE POOR!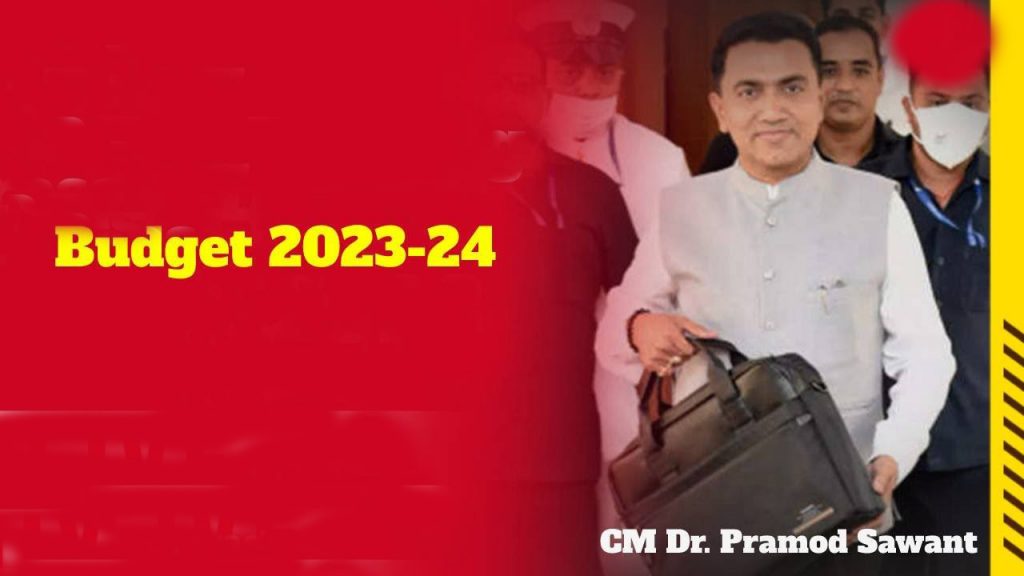 FINANCE Minister Pramod Sawant continues the policy of pampering the rich, particularly rich tourists and ignoring the poor. This is despite the fact that Goa at 12% has the highest unemployment rate in the country. Sawant wants rich tourists and has reduced the excise duty on expensive daru but increased the excise on cheap daru to discourage domestic tourists. The lack of foresight by Pramod Sawant is dramatized by the fact that he has allotted Rs4,471 crore for education. But the allotment for the industry is only Rs155 crore. What the state needs is to create more jobs, particularly for Goans. There are enough educational institutions providing world-class training to students. But if there are no industries what they are expected to be? Obviously, Pramod Sawant is depending on mining and tourism for revenue and tax free budget.
SHRI RAMA PATTABSHEKEN
WE have the privilege of carrying a very rare picture portrait of Shri Rama Pattabsheken collected from Ayodhya. It is been forwarded to us by industrialist and hospitality baron Dattaraj Salgaocar, requesting us to forward it to as many people as possible before Ram Navami which is considered the birthday of Lord Ram. We are forwarding it.
HUMZA, NEW SCOTLAND CHIEF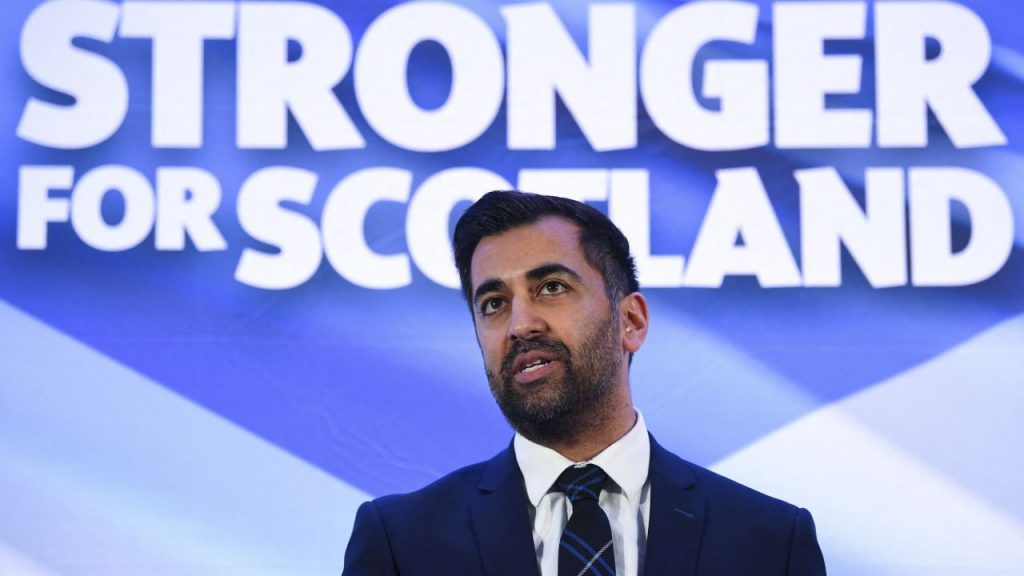 IN the wake of Rishi Sonak becoming the prime minister of the UK, Pakistan-born Humza Yusuf is the new leader of the Scottish National Party. He will be the first Muslim to lead the country in Western Europe. Yusuf was announced the winner defeating Nicola Sturgeon.
NEW DALAI LAMA FROM US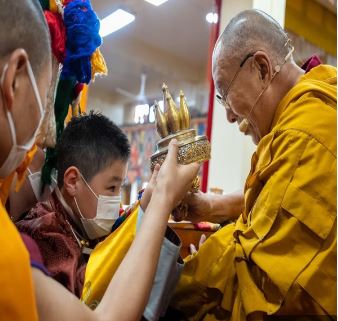 THE Tibetan spiritual leader, the Dalai Lama, has named an eight-year-old US-born Mongolian boy as a reincarnation of the spiritual leader who will succeed him. He has been named as the 10th Khalkha Jetsun Dhampa Rimpoche, the third most important leader in Tibetan Buddhism. Unlike in other religions, the successor to the Dalai Lama is chosen through a very complex secret process. The Dalai Lama fled to India in 1959 when China invaded Tibet, he walked across the mountains of the Tibetan Himalaya with his family and many of his followers followed to live as Tibetans in exile in India, to this day many Tibetans who are second generation in India now dream of returning to their homeland Tibet but in vain.
FATHER OF DEMOCRACY, GREECE?
WE get this interesting refresher in historical data from reader Inacio: Says Inacio, "I have been reading for last four years or so that Vaishali in 5th century BC was 1st example of democracy in India. Historians estimate that Mahabharata occurred in 1200BC. I have read Mahabharata translation in English, Konkani, and Marathi where I have not come across kings elected by people. Dhrithrashtra was blind so his younger brother took reins of Hastinapura first. I don't think this is a democratic process as elders in court of Hastinapura decided that and not people. By the way Athens takes the credit for 1st democracy in the world which was in 6th century BC." In the light of this who wants to say India is mother and father of democracy? Never mind what Prime Minister Narendra Modi likes to believe and say in his political wisdom!     
IHCL REFURBISHES ST LAWRENCE CHURCH!
HOSPITALITY leader Taj Holiday Village Resort & Spa has taken the initiative to refurbish St Lawrence Church in Sinquerim village in Goa. The church with its stunning architecture and history over 400 years attracts many tourists. The St Lawrence Church is considered an important place of worship for Goa's local Catholic community. One of the exclusive features of this church is intricately carved wooden benches lining its nave. Over time these benches had become worn out and dull and in need of restoration. A group of dedicated volunteers from the Taj Holiday Village Resort & Spa decided to restore the benches to their original shine with employees contributed towards the initiative. The volunteers spent two days working on the benches to ensure every nook and cranny was restored to perfection. The intricate carvings on the benches depict various scenes from the Holy Bible which are keenly appreciated.  A gratified Fr Agnalio Fernandez here showered his blessings on the workers from the bottom of his heart. This act of preserving historical sites for future generations to enjoy is an example of how much community power can achieve with a little bit of goodwill!
ADVENTURE TREK FOR ST YOUTH
The Directorate of Sports & Youth Affairs is organising an adventure trek for ST Youth (50 each) in North District at Valpoi, Sattari from April 13 to April 16, 2023 and for SC Youth (50 each) at Netravali Wild life Sanctuary, Sanguem-Goa from April 27 to April 30, 2023. Applications are invited from Goan Youth belonging to ST and SC Community. Interested youth (15 to 29 years) may attend the selection trails and report to Perpetua C Sequeira, APEO, on April 3 at the Youth Hostel, Miramar at 9.30 am.
Youth belonging to adventure sports clubs and having experience in adventure activities such as trekking, rock climbing, parasailing, river rafting and swimming are preferred. Please have caste certificate, medical fitness certificate, identity card with proof of residence and age with you for selection purposes.