AUSPICIOUS START: All on stage for the lighting of the lamp. Let good cinema dispel the darkness of the world!
(Pic by Gourish Poke)  
A CELEBRATION OF WOMEN FROM MOTHER TO SUPERWOMAN!
TEXT BY TARA NARAYAN PICS BY GOURISH POKE
THE lovey-dovey pair of peacocks was back on their flying magic carpet in the clouds of the International Film Festival of India (IFFI) from November 20-28, 2016 in Goa. The razzmatazz of superstars was missing at the inauguration at Dr Shyama Mukherjee Stadium and so were the crowds in a fairly low-key start to the festival.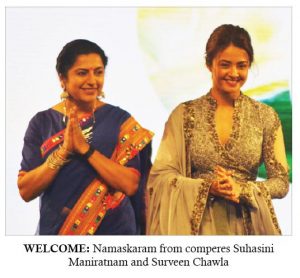 But there was super filmmaker Ramesh Sippy (of Sholay fame) as chief guest, in the company of minister of Information & Broadcasting M Venkaiah Naidu, defence minister Manohar Parrikar, Goa chief minister Laxmikant Parsekar, North Goa MLA and AYUSH minister Shripad Naik and actor Nana Patekar (who Parsekar described more or less as a niz Goenkar). Ajay Mittal (Secretary, Ministry of I & B) welcomed the gathering of delegates, guests, jury members, ambassador of South Korea Cho Hyun, government officials, family and friends, print and electronic media from abroad and India.
If Venkaiah Naidu announced the sad news of a train crash at Kanpur earlier that day, he later announced the good news of P V Sindhu's win at the China Open Super Series. In his speech, the Union minister for I & B, eulogised cinema, describing it as a "religion without boundaries".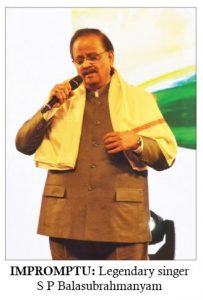 He said, "I take from Karl Marx when I say that not religion, but cinema is the opium of the masses. In India, 2,000 films are produced every year, that is, a film every four to five hours, making India a country with highest production of films. Films need to become an agent of social change. They speak a universal language, and so must take on the social responsibility as they influence the masses. A case can be made for social realism in cinema. Films can take the responsibility of changing social stereotypes."
Mellifluous comperes Suhasini Maniratnam and Surveen Chawla presented choreographer Ganesh Acharya's colourful programme of cultural dancing against a canvas celebrating women as they evolved through a hundred years of cinema (from Mother India's 60s era to today's 21st century international award-winning sportswomen era).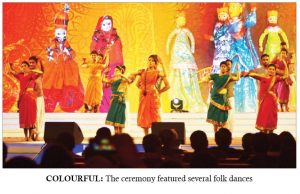 Good cinema reflects the changing life and times of a society. Cinema mirrors reality in so much as women have come a long way from servile, patriarchal times to today's economically independent modern woman with a mind of her own, seeking identity, fame and fortune. It was an altogether nostalgic, melodious evening filled with songs and dances of the yesteryears.
Actor Sushan Singh Rathod honoured the IFFI jury with floral bouquets and legendary singer S P Balasubrahmanyam was bestowed the Centenary Award for Indian Film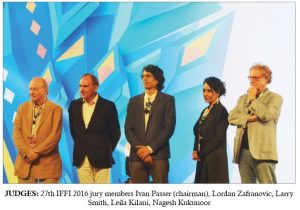 Personality of the Year. It was a most heart-warming moment when the singer who holds the Guinness world record for maximum number of recorded songs (40,000) dedicated the award to his mother and the soldiers and martyrs of India. That and his rendering of patriotism's haunting favourite Vande Mataram brought the audience to its feet to give him a standing ovation. Notwithstanding his frail, faint apologies, Balasubrahmanyam's voice will always remain evergreen for Indian music lovers.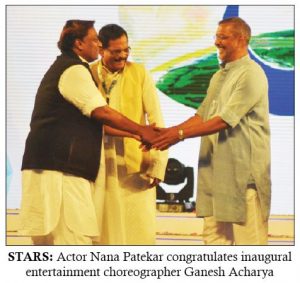 After the function, everyone made a beeline to the Kala Academy to view the festival's opening film, Afterimage (Powidoki) by celebrated Polish filmmaker Andrzej Wajda who passed away earlier this year. The film is a grim, sobering biopic of the life and times of avant garde artist Wladyslaw Strzeminski, who cussedly lived for freedom of expression during the "Sovietisation" years of Poland's history, when artistic freedom was ruthlessly punished and destroyed (and socialist realism absurdly rewarded).