PARALYSED: Super markets like Magsons will be very badly affected as they deposit their daily collection in banks for safety. If they have to pay a penalty for depositing money, their profit margins will be affected
The trading community too has been badly affected by the decision of private and public sector banks to charge for routine cash transactions. Traders, by the nature of their business, deposit money at the end of every working day and could end up paying huge amounts to banks as transaction fees. This financial terrorism will also affect the tourism industry in Goa
With banks levying a fee for more than four cash transactions at its branches, the Confederation of All India Traders (CAIT) recently said the charges amounted to "financial terrorism".
"We strongly object to the levy of abnormal charges by banks on withdrawal of cash more than four times from savings accounts. This is a kind of financial terrorism on account holders. It can't be the way to encourage digital payments and put people at mercy," CAIT general secretary Praveen Khandelwal said.
"If digital payment is to be leveraged, the government must absorb transaction charges by subsidising it to banks and effective incentive schemes must be announced to promote more and more digital payments in India," Khandelwal said.
In a bid to discourage cash transactions, banks like HDFC, Axis and ICICI are levying a transaction fee of `150 on deposit or withdrawal of cash from the savings accounts at bank branches beyond four to five times in a month.
HDFC Bank
WHILE HDFC brought the rule into effect only on March 1, Axis Bank implemented it from January 1, ie after the demonetisation period. ICICI, on the other hand, says the rules have not been changed and the `150 fee has been applicable from July last year.
"There are four free cash transactions per month. From the fifth transaction onwards, `150 per transaction (plus taxes and cess) would be levied," HDFC said in a statement.
At its home branch, HDFC has kept an upper limit of `2 lakh per month per account while above that `5 per `1,000 or part thereof, subject to a minimum of `150 (plus taxes and cess) will be levied.
ICICI Bank
ICICI has already been levying a similar fee since July last year on cash transactions beyond five.
According to its list of transaction charges, "It is nil for the first four transactions in a month. Thereafter `5 per `1,000 or part thereof, subject to a minimum of `150 in the same month. Maximum limit is nil for self but `50,000 per day for a third party."
Axis Bank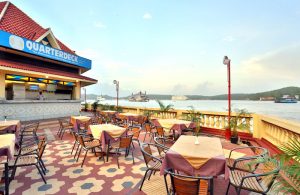 AXIS said that five transactions or `10 lakh, whichever is earlier, for cash deposits or withdrawals are free. Beyond that, `5 per `1,000 or `150, whichever is higher will be applicable for its customers.
Public sector lender State Bank of India (SBI) said it charges a nominal `50 beyond three transactions in a month, though there is no upper limit on the amount of cash transacted.
"These charges already exist. They have been renewed for the next financial year from April 1. It is to deter the customers from visiting the branch, but the charges are very nominal. As it is, the customer does not need to visit the branch often because we provide 10 free withdrawals in a month from ATMs," a SBI official told IANS.
Private lender YES Bank also follows in the footsteps of SBI and has a nominal charge of `50 beyond five transactions or `5 lakh of deposits, whichever is earlier.
If the customer exceeds five transactions, he will be charged `3 per `1,000 with a minimum limit of `50. YES Bank said it encourages people to visit their branches.
"These charges are nominal and towards recovering our costs. We believe that customers coming to our branches will help us demonstrate our service capability and act as a stronger engagement tool. Hence, we encourage customers to visit and experience our branches," a YES Bank spokesperson told IANS.
Courtesy: Economic Times