A HEALTHY CAUSE: Health Secretary, J Ashok Kumar attended the first ever "World Food Safety Day" celebration organised by Directorate of Food & Drugs Administration at Panaji on June 14, 2019. Also present were Director of Food & Drugs Admn, Jyoti J Sardesai, Director of Civil Supplies and Consumer Affairs, Sandya Kamat and Convener of GOACAN, Roland Martins
INDIA is perhaps waking up to the importance of preventive healthcare via the kind of food Indian urban and rural folk eat! It was World Food Safety Day on June 7 but foodie officials from the Directorate of Food & Drugs Administration & Civil Supplies and Consumer Affairs, NGO GOACAN and others engaged in the business of improving health celebrated the day for the first time ever on June 14, 2019, with a day-long workshop.
The United Nations theme this year is "Food safety is everyone's responsibility" and speaking on the occasion Health Secretary J Ashok Kumar said that we in India have a lot of learning to do and from now onwards care would be taken to link food safety with its nutritional aspects too. He noted that although World Food Safety Day was on June 7 but it is followed up with a fortnight of events to mark the day and address various issues, "Food safety is the responsibility of everyone and we will work on the pledge taken today…we have to work closely together and not blame somebody else." He made the point that the issue of food we eat begins with the farmer and ends with the consumer and factors like how food is grown, stored, transported and sold have a bearing on eventual outcome.
Outlining future plans of the government he said that the key focus areas would be on food safety in civil supplies, women and child development and also urban development sectors. Amongst other issues like bringing local pao or bread bakers to observe safety standards prescribed by the FDA, the promotion of healthier food for students, supply of quality fish, Goa can also look forward to up gradation of street food in the form of hubs to come up in four towns/cities.
An interesting pledge was taken on the occasion by various concerned officials led by J Ashok Kumar, along with Jyoti J Sardesai (director, FDA), Sandya Kamat (director, CS & CA), GOACAN convener Roland Martins and others present in the audience:
"This day on 7 June, World Food Safety Day, I pledge to work for the cause of safe food for every citizen of the country. I vow to work towards ensuring that all people, especially the poor and most vulnerable, have access to safe and nutritious food, which is fundamental to sustaining life, with human dignity.
"I resolve to be mindful in my own eating habits, to ensure personal and surrounding hygiene, and take steps to combat the menace of food adulteration. I promise to uphold the right of every citizen to safe and nutritious food, the key to promoting good health.
"I recognize that food if it is not safe is not food at all, therefore safe food is critical for all human beings to realize their full potential, for societies and nations to achieve Sustainable Development Goals and it is shared responsibility for the governments and businesses.
"Today, on World Food Safety Day, I solemnly pledge to do everything in my power to promote safe food, and to prevent, detect, and manage food borne risks."
IT'S THUMBS UP FOR GOAMILES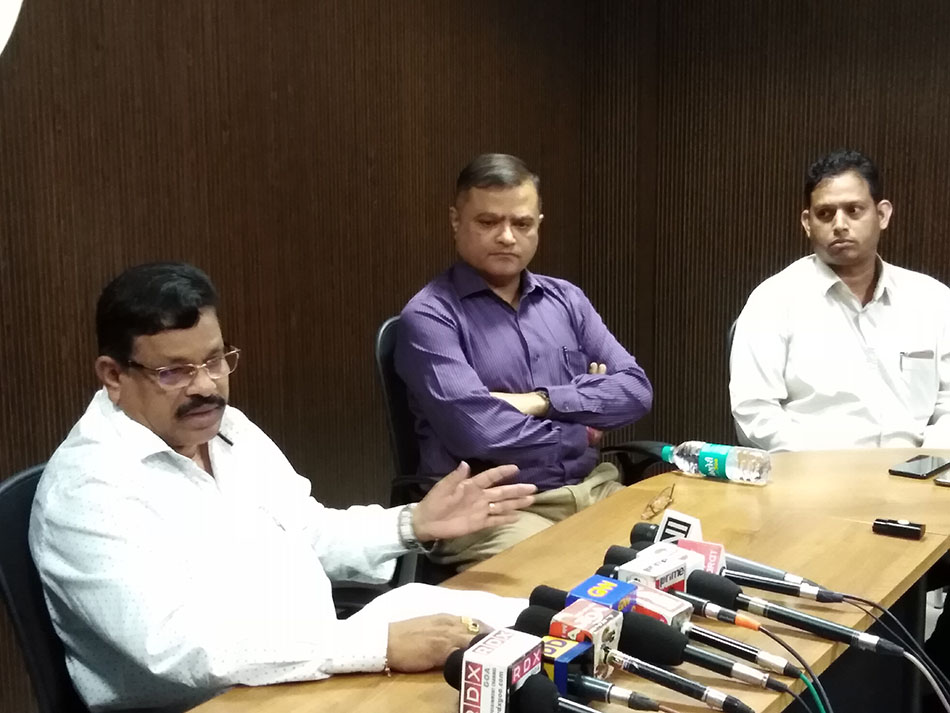 GOA Tourism Development Corporation's incoming chairperson Dayanand Sopte announced that the GTDC-associated app-based taxi service GoaMiles is here to stay. Speaking to media people earlier this week he said it was a service which is doing honourable work and there's no reason to interfere with the much needed tourism service. Listing GoaMiles achievements, he said after it was commissioned in August 2018 (with the blessings of late Chief Minister Manohar Parrikar) the company's fleet has risen from 55 vehicles to 1,400 cabs; and from 1,500 trips per month they're now doing 14,000 to 20,000 trips per month.
Also, GoaMiles has been remitting taxes of `7 lakh to the GTDC, it's something which has never happened before! GoaMiles costs the government nothing in terms of investments, technology and other inputs. What is there to complain about when the taxis registered with GoaMiles belong to Goans and the majority of taxi-drivers are locals who have been subjected to police verification and provided with training on how to be courteous to tourists?.
Mr Sopte urged those independent taxi-drivers and taxi services who are up in arms about the fact that GoaMiles is eating into their business, to do a re-think on the matter. They are welcome to join GoaMiles to do much better for themselves than they may be doing currently. Understanding some of their grievances, however, the GTDC chairperson said that they would soon be rolling out incentives to help them do better business. They're coming up with special schemes to help taxi-drivers attached to GoaMiles with insurance, medical benefits, loan facility to purchase new vehicles and so on.
There was a video presentation by GoaMiles Managing Director (of FrotaMiles Pvt Ltd) Utkarsh Dabhade, who was there at the press meet. It traced the nitty gritty of how the app-based service works professionally with 85% digital payments and even the remaining 15% cash payments accounted for. Little wonder GoaMiles is being favoured by regular cab users and is growing from strength to strength — more educated people are taking to the convenience of an app-based taxi service on call whenever required.
From the sound of it GoaMiles is more economical in comparison with independent taxi owner-drivers who have acquired a reputation for fleecing passengers. For some unfathomable reason neither government nor Goans in the taxi business have been able to settle for time-tested meter-based cabs in Goa — as is the practice elsewhere the world over!
CM speaks out against corruption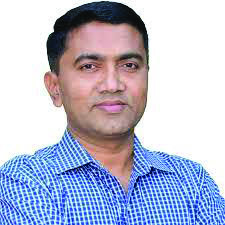 In a harsh critique of the state's government employees Chief Minister Pramod Sawant on Thursday said 20% of them did not work and that "necessary action would be taken against them to get them to work".
Sawant, who was speaking to reporters at the BJP headquarters after a meeting with karyakartas said that it was a complaint of party workers that government employees were not doing their work.
"If you consider that 80% of the government employees work, then the remaining 20% do not work'' he said. Most people in the state want government jobs he added. Further responding to a question about whether government employees were involved in cheating people. The chief minister said that "there are a few".
Some government staff seeking bribes to give jobs, says Pramod Sawant, "I have received three complaints stating that government employees are involved in asking for money in exchange tor jobs and that some are doing so in the name of ministers — including mine — Sawant said. Adding that action will be taken against these people as soon as possible, "Such type of activities should stop in Goa," he said.
"I am categorically specifying that nobody should give money to secure government jobs. In this government there is no need to give money for jobs", he stated.
If anyone asks for money for government jobs then a police complaint should be filed against the person, the chief minister said, adding that citizens could also complain to the chief minister's office regarding any issues with government servants. Especially corruption.
Sawant said most public grievances would be resolved if the administration was streamlined. "I am trying to do this. I have told the bureaucracy that if I receive any complaint against them, including that of corruption, then action will be taken."
OTHER MATTERS
When asked about the Sonsodo issue, the chief minister said that he was working with deputy chief minister Vijai Sardesai towards a solution.
On the formalin in fish controversy, Sawant said his government had made it clear that fish being bought into the state was safe for consumption. There is no need to create confusion in the minds of people, he said.
The chief minister said he will not be present for the International Yoga Day state function as he will be attending the Finance Commission meeting in Delhi.