It is World Mental Health Day
Do you know that mental disorders affect almost 12% of the world today, with 450 million or one in every four persons suffering from some form of mental stress, depression, illness? That is why on Mental Health Day (Oct 10) actually stretches to a week and during this period the focus is on how much wellbeing depends on mental health — in a world torn by stress, warfare and migration. Efforts are ongoing towards awareness and advocacy to make mental illness free from social stigma. The day was first celebrated in 1992 at the behest of World Federation for Mental Health, an organization across 150 countries where it is recognized that mental health needs to be treated on an urgent footing not only in India, Goa, but around the world wherever people are impacted by illness, lack of jobs, economic impoverishment combined with need to provide basic amenities for family life to be happy.
BOOKS
'In Search of a Book' by Stacey Rodrigues: Book launch by noted author Damador Mauzo. Venue: Nanutel, Margao. Date: Saturday/Oct 12. Time: 5pm.
TALKS
Biodiversity: A talk by Dattaram Desai on the important subject of conserving water, reviving and preserving Goa's old water resources so that we never go thirsty and also save biodiversity of an area. Open to all and especially seniors interested in the subject. Venue: BN Melvani Recreational Centre, Fontainhas, Panaji. Date: Oct 15. Time: 5pm.
WORKSHOPS
Computer Training: The Goa Science Centre is conducting its easy annual computer training program for women to familiarize themselves with a basic computer. Training covers overview of computers, computer devices, e-mail, internet banking, online electricity bill payment, etc. Ideal for anyone seeking a lesson in using a computer practically. Venue: Goa Science Centre, Miramar, Panaji. Date: Oct 13 to 18. Time: 3pm to 5pm. Details: Call 2463426 or log in gscp.education@gmail.com
PUBLIC SEMINAR
'The Challenge of Statelessness & Migration in South Asia': A lecture by Prof Brad Blitz of London Institute of Education. Entry is open to all. Venue: International Centre Goa, Dona Paula. Date: Oct 14. Time: 6pm to 7.30pm.
HEALTH
Breast Cancer Awareness Month: October is the month for women to focus on breast cancer. Supermommies of Goa have initiated screening for women and mothers in Goa in association with Ultra Clinic, Panaji, and Nagarsenkars Classic Hospital, Margao, at special prices. Early detection of cancer always helps to save life and get better healing. Venue: Ultra Clinic, Panaji; Nagarsenkars Classic Hospital, Margao. Date: Ongoing till Oct 31 Panaji and Oct 26 in Margao.
GARDENING
Get your kitchen garden going for this winter months: Attend one of Yogita's gardening workshops with live demos on how to grow vegetables like radish, beetroot, capsicums, tomatoes, lettuce, cabbage, broccoli, cauliflower and much more; also how to make your own soil fertile, chemical free. Venue: Green Essentials, near Datta Mandir, Socorro. Date: Sunday/Oct 13. Time: 3pm to 6pm.
REST & RECREATION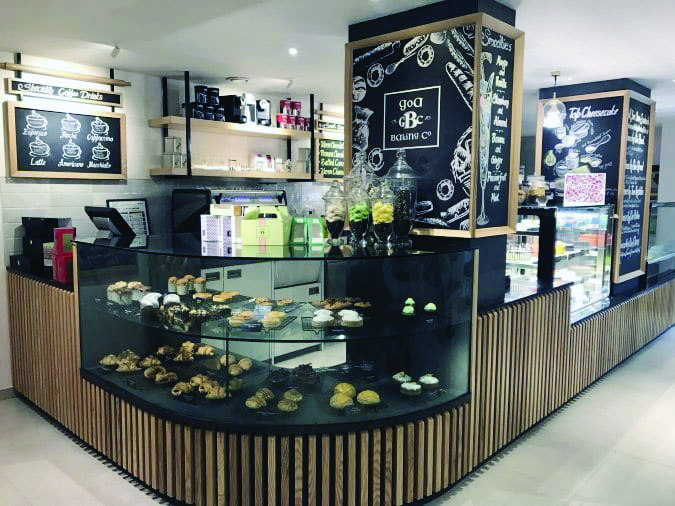 It's a buy one, get one free offer as GBC celebrates its first birthday at the Goa Marriott: In case you haven't been recently, it's time to make it now for the Goa Baking Company cake shop at the Goa Marriott Resort & Spa is celebrating with amazing offers and here are some tempting breads, cakes, pastries, desserts and many things sweet or savory sweet the festive season. Congratulations and celebrations are on for GBC which supplies all the goodies and everyone is making a beeline here currently. Enjoy! Venue: GBC cake shop, Goa Marriott, Miramar, Panaji. Date: Ongoing offers from Oct 12 to 15. Time: 9am to 9pm
SCIENCE
NASA Young Scientists Program: Be part of NASA's Young Scientist Program in Goa at Bloomz International School, Nuvem. For students in the age group of seven to 18. Students learn to design and build rockets, have robotic and stem challenges among other things. Details: 2976755
ADVENTURE
Blue Walk/Run: Loosen up in the heat and join the water conservation 5-km walk/run organized by the YWCA Goa. Participants are requested to wear blue. Venue: Benaulim beach, south Goa. Date: Saturday/Oct 12. Time: 6.15am. Details: 9552597939
DIWALI
Diwali Bazaar: Gowomania is hosting a festive season bazaar where 40 varieties of Diwali goods will be on display and sale for visitors. Venue: Casa Do Povo, Taleigao. Date: Oct 19 & 20. Details: 950327298
DEEPOTSAV EXHIBITION: The Department of Women and Child Development in collaboration with Goa Handicraft Rural and Small Scale Industries will organize "Deepotsav" the festival of lights. The programme aims to empower women of Self Help Groups and Rural and Small Scale Industries of Goa and provide a platform to highlight Goan ethnic handmade products. The event will be covered by cultural programme, traditional dance, various stalls exhibiting and sales of handicrafts/potter/candles/diya's/handmade bags/handmade jewellery/festive snacks and goodies. Competition on diya decoration Akash Kandil will be held. Date: Oct 14 to 16, 2019 Venue: Mall de Goa, Porvorim time: 11.00 a.m to 10.00 p.m. Contact: 0832-2374235/9561269582
Have you discovered Rasoda yet?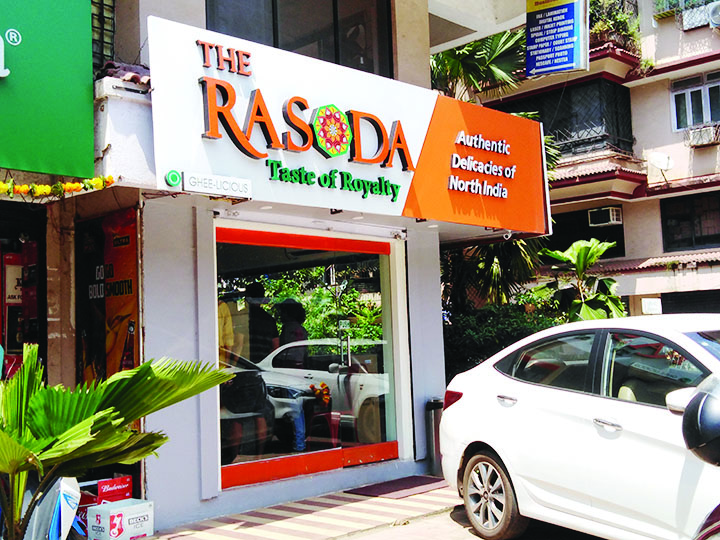 Have you discovered Rasoda yet? It's a countdown to year end festivals and with the Deepavali week coming in folk are at wit's end either learning how to do a few sweets at home to offer family and friends, or visit mithai outlets in town in the hope of finding something desirable and value for money. One may find methi ladoo, kesar jelebi and all manner of freshly made mava sweets these days at Nitin Maganlal's Mithai Mandir (one of the few places where you may find thandai and lassi). Also check out the very come lately Rasoda which has arrived in Panaji for some very decent finds in mithai, and what do you know – khasta kachori of two kinds, moong or alu-pyaz fillings, served with pièce de résistance tamarind and green chutneys. The boondi ladoo here deliciously ghee-licious! Variety of ladoo here but the boondi ladoo come pleasantly natural coloured (no synthetic colours used), or so hands-on owner Deepak Khaitan told us during a recent visit over Dassera. They also have the largest jumbo-size samosa to be seen, also dhokla.