(Left) Nigerian High Commission Major General Chris S Eze (Rtd) here to chat with Nigerian community studying or settled in Goa and brief them with good advice.
BY TARA NARAYAN
The High Commissioner rues the fact that there is so much stereotyping about people from Nigeria and Africa despite India's long association with the African continent! Makes one wonder how much the average Indian knows about Nigeria's history or for that matter Africa's history….?
IT'S not often one gets to meet and chat with Nigerians studying or settled in Goa. But thanks to my long-time friend Susan Fernandes (who once ran the Kala Academy canteen very efficiently — she's also a fantastic Goan cuisine cook and caterer — I got to meet some of them, recently. What do know about the Nigerian community in Goa? Very little, I bet. And the little you know is probably terribly eschewed with misinformation. Well, this is to say they had all gathered together for a meeting at a hall in Sangolda to meet their High Commissioner Major General Chris S Eze (Rtd), who had come down from Delhi, recently.
He was here to meet them and the Inspector General of Police regarding matters bothering Nigerians in Goa. Perhaps they've got into the bad books of some people unwittingly and even wrongly. I mean, generally speaking what we do know about the students or people of Africa in Goa for one reason or another, or do we even care?
Most of them are young Nigerians here to study English! I didn't know this but at this interesting meeting the eloquent Major General Chris enlightened me that Nigeria and India have somethings in common, like both were erstwhile British colonies. And so perhaps both countries suffer from similar bureaucratic problems when it comes to timely action and then there is of course the matter of corruption to deal with as best as one could.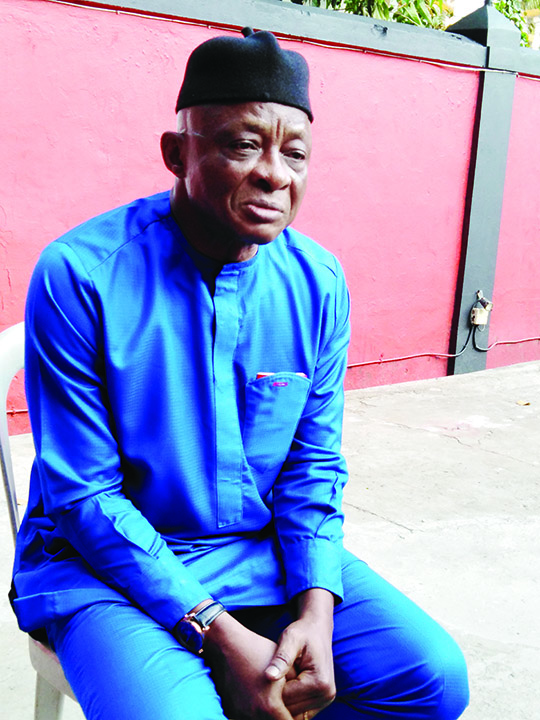 But he was here to give some friendly and sage advice to his community in Goa, as also to meet the IG of Police and their meeting was very gracious, thank you. One gets the idea that Nigerians tend to be a life wire frenetic people, some of them have been perturbed in recent times with the common impression that they're up to no good. Actually that is a very wrong image and not one commonly perceived, says Susan, who is married to a Nigerian from Lagos herself and has an eight years old son with him. She and her husband Lucky are naturally worried about wrong images being spread or promoted by whoever about Nigerians in Goa.
FROM what I could see the Nigerians are a close community in Goa and Susan even runs a restaurant for them for she exclaimed when I asked her, "You don't know what Nigerian food is all about! They love their meat and especially mutton, they put no spices but all kinds of herbs while cooking their meat……one day you come and see, I'll fix it for you!" In her restaurant she serves both African-styled and Goan food which they like, like chicken xacuti.
TO STAY with Major General Chris S Eze here, he is a delightful speaker, dapper, quick moving guy, not surprising given his army background. I asked and he smiled, he's been in Delhi for three years and "India is like a kalaeidoscope." But please note that he was exclusively here to meet the IG of Police in Goa and chat with his people who seem to be having many apprehensions.
In a peppy talk he gave them and amongst other things he reprimanded them for being easy going regarding the renewal of visas! He also told them not to be so free with arguments and have certain respect for law and order. Yes, he sighed, communication is always a problem with Nigerians when away from home, most Nigerians are students and business people, there is an association representing them. The community is about 75 Nigerians strong in Goa. There are Nigerians in Delhi and elsewhere in India too and they travel in India meeting one another.
I tell him we know so little about the country of Nigeria! He agreed, maybe something could be done about that. Oh of course there's a lot of business between India and Nigerial now because they have oil, mines, agriculture, they're growing cashew nut trees, "Nigeria is first and foremost country in west Africa, we are in the 21st century now! Nigeria is the heart of all the west African states and integrated…we have a population of 200 million, 350 tribes, there are sub-sub-tribes. Nigeria is the hub of five regional groups." From what tribe is he? "there are three major tribes and I'm from the Ibo tribe, say we are like your Punjabis!"
Nigeria has a lot of so called virgin land ready for exploitation, "Africans are more synergetic now and we have an open sky policy, we are a liberated country." Yes, indeed, something like 160 Indian companies operate in Nigeria and the trade turnover was something like "13.4billion dollars last time I read." Indians are mainly in management and technical areas. Oil is their mainstay but they're trying to diverse now economically but there are many challenges. He rues the fact, that on an average he gives out 6,000 work permits to Indians to go out to Nigeria, "I would like to see the reciprocation in India too as time goes by!"
Also ruefully, he confided, "Apart from communication it is stereotyping negatively which is a big problem wherever Africans go." When I said goodbye to him he gave me his card and a quick smile, he was too busy with all his people around who wanted to talk to him about something or another. All this and more, Susan fills me up on later! She agrees with me and says she too wants to visit Nigeria one of these days, imagine she is married to a Nigerian but still has to be introduced to her husband Lucky 's country…they work hard to live decent and make their money stretch.
On a final note here all I can say is hey, go read up the history of the African continent and how much havoc it has gone through courtesy the usual early European colonisation and exploitations, my sympathy will always be for Africa! On that note its avjo, poitem verem, selamat datang, au revoir, arrivedecci and vachun yetta here for now.
— Mme Butterfly