Antonio Pereira Konkani Puroskar Ceremony
The Thomas Stephens Konknni Kendr is holding its annual ceremony in the lush green courtyard of the
TSKK on Jan11, 2020, at 5.30pm. Highlights of the ceremony mainly includes the awarding of several puroskar (awards) to those who have worked and continue to work for the growth of the Konknni language and culture.
Recipients of the various puroskar for 2019 are Daniel F De Souza (Dr Jack Sequeira Konknni Puroskar), Joyce d'Silva e de Souza (Valerio Carvalho Konknni Puroskar), Fr Soccoro Rebelo (Maria Afonso Konknni Puroskar), Savio Pinto (Martir Floriano Vaz Konknni Puroskar), Fr Eremito Monte Rebelo (late Fr Casmiro D'Mello Konknni Puroskar) and Michael Jude Gracias (Antonio Pereira Konknni Puroskar 2020).
The awardees have been selected by the TSKK advisory committee after scrutinizing their various works for the growth of the language and culture of Goa in the last calendar year. Along with the puroskars some scholarships will also be given to meritorious and deserving students. The chief guest for the ceremony will be Tomazinho Cardozo, president of the Dalgado Konkani Academy, Panaji.
FESTIVALS
Rangdevata Swarmanch: A music festival conceptualized by Padma Shri Pt Prasad Sawkar. The unique musical program celebrates classical, semi-classical, devotional music, gazal bhavgeet and qawwali songs in Hindi and Marathi. Musicians Goa's renowned vocalist Vibhavari Prabhudesai and Dr Pradip Sarmokadam, also Dayanidhesh Kosambe, Subhash Fatgerpekar, Dattaraj Surlekar, Kishore Teli, Yogesh Raikar, Siddi Upadhye and others. Pt Prasad Sawkar will also be recounting the humorous incidents as experienced by him with the Marathi Sangeet Natak. Art & Culture Minister and Kala Academy Chairperson Govind Gaude will be inaugurating the evening of music. Venue: Dinanath Mangeshkar Kala Mandir, Kala Academy, Panaji. Date: Jan5. Time:5pm
DISCUSSIONS
`Just settle or settle for the just, towards justice oriented dispute settlement': A legal discussion organized by VM Salgaocar College of Law, Miramar. Speakers include an attorney, mediator, arbitrator facilitator and trainer Thomas P Valenti, practicing litigator Ethelwald O Mendes, leading expert in clinical education in India MRK Prasad, senior lawyer Malini Chakravorty, expert in conflict analysis and resolution Roland B Wilson. Entry is free and open to all. Venue: International Centre Goa, Dona Paula, Panaji. Date: Jan7. Time:5pm
`India as a rising power, opportunities and constraints in the 21 centure': A discussion by Prof TV Paul (International Relations, McGill University, Canada) and former Chief of Naval Staff Admiral Arun Prakash, to be moderated by ICG Director Pushkar Sinha. Entry is free and open to all. Venue: International Centre Goa, Dona Paula. Panaji. Date: Jan12. Time: 11am
MARKETS
Farmers Bazaar: Shop for essentials such as organic fruit and vegetables, A2 milk, free range eggs and a wide variety of eco-friendly produce for the home and personal use. Venue: Saukhyam, next to Mall de Goa, Porvorim. Date: Sat/Jan4. Time: 11am to 8pm. Details: 8668726876/9867318024
WORKSHOPS
Going Digital: Here is a 2-day digital marketing workshop to benefit from. It is for professional and business growth and aimed at self-employed freelancers, content writers, sales executives, women entrepreneurs, business owners and SME owners. It is organized by EDU180 in association with EDC Ignite. Venue: 5th floor, Training Hall, EDC building, Panaji. Date: Jan11-12. Time: 10am to 6pm. Details: 9823284750/parvish@edu180.in
Digital Marketing for Beginners: Everyone is going digital these days in a digital world. Here is a 7-day digital marketing workshop for beginners which would be useful. Venue: Libra Computers, Mapusa and Panaji. Date: Starting from Jan6. Details: 7721089679
ART/CRAFTS
Topsy Tree: Must see this upside down Christmas Tree which is an installation depicting climate change by Maendra Alvares, it is on display for the public. Venue: Big Foot Art Gallery, Loutolim. Date: Ongoing till Jan 15. Time: 9am to 6pm. Details: www.ancestralgoa.com
Crib Viewing: Don't miss this mechanized crib created by Ladislav Roncon, it is open for public viewing. Venue: New Greenland Colony, behind Military Hospital, Campal, Panaji. Date: Ongoing for public viewing till Jan7. Time: 6pm to 10pm.
CAMPS
Sanquelin Mega Legal Camp: The State Legal Services Authority has organized a 1-day legal camp in Sanquelin. Public may avail of various services and information on schemes put up on display at stalls. Plus, there will be medical stalls where blood and eye checkups will be done; there is also an Aadhar card stall where cards may be filled and errors in old Aadhar card corrected, e-waste collection, seniors will be aided to fill up forms required. Venue: Ravindra Bhavan, Sanquelim. Date: Jan11. Time: 10am onwards.
PORTUGUESE
Portuguese Language Course: Camoes-Centro de Lingua Portuguesa is offering intensive courses in Portuguese language and culture, it includes basic Portuguese language course, level A1.1, elementary Portuguese language course, level A2.1, intermediate Portuguese language course, level B1.1 and intermediate Portuguese language course level B1.2. The courses will prepare candidates for CAPLE Exams which will be conducted at the center in July and November 2020. Venue: Camoes-CLP, Casa Basilio Dias, Panaji. Date: Classes commence from Jan13. Details: 7030655664/clpgoa@mail.com
GTDC's Ashtavinayak Tours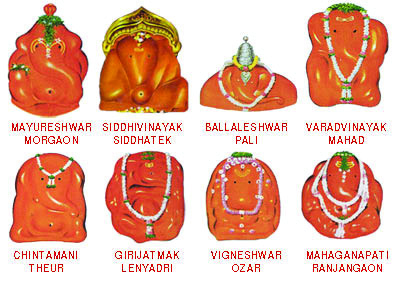 The memorable Ashtavinayak tours organized by Goa Development Corporation will commence anew on January 9 and 24, 2020. The tour leaves on Thursday evenings and returns on Sunday evening, covering a package of three days and nights. Needless to say the tours are popular with Lord Ganesha devotees who will get an opportunity to visit eight Ganesh Temples in Maharashtra, namely Mayureshwar (Morgaon), Siddhivinayak (Siddhtek), Chintamani (theur), Mahaganapati (Rajangaon), Girijatmaj (Lenyadri), Vigneshwar (Ozzar, Varadavinaya (Mahad) and Ballaleshwar (Pali).
The tour is especially to make it easy for local Goans to visit the Ashtavinayak temples. Tour price per head is Rs5,999 and this includes dedicated guide services, hotel stay and transport. Pick up points for the tour are at Paryatan Bhavan, Patto, Panaji at 7.15pm and Mapusa Residency, Mapusa at 8pm. For bookings look up GTDC website at goa-tourism.com