MASTER PLAN: The draft of the plan for the construction of the Mopa airport which will be much larger in size than the Dabolim airport and may become both a passenger and cargo hub for many airlines.
In the case of most big companies Goans are not given jobs under the claim they do not have the necessary qualifications. The Mopa airport, which will be ready in four or five years will generate thousands of jobs both in the air and on ground. It will generate jobs for aircraft maintenance and service engineers. It will create jobs for air-traffic controllers who guide air craft to the Tramac from the air, like Shikha Pandey, a Goan who is the part of the Indian Women Cricket team, does. It will provide opportunities to be aeronautical engineers who get more than a lakh starting pay. This is because no flight can land and take-off without the clearance by aeronautical engineers. One of my colleagues in the Herald, Alves Fernandes, is among the top aeronautical engineers, earning in crores. NEHA PANDEY, who is a student of St Xavier's College has prepared a guide on what jobs you may apply for Mopa Airport.
THERE are thousands of jobs which will become available on the ground and in the air when Mopa is commissioned. This study tells you what jobs will be available and the qualification you need for getting the jobs concern.
Flight Attendant Jobs
The main responsibility of a flight attendant is to make sure passengers are safe, they must provide great customer service.
Requirement: A fresher needs to be minimum 18 years of age (some cases 21) to maximum 25 years. Height minimum 157cm and weight must be in proportion. No visible tattoos are allowed and must be clean shave and have the strength to push approximately 90 kg service cart to lift luggage. Every airline requires you to finish 12th grade (any subject) before applying,
Procedure: If selected, the candidate will undergo training for two months, in which time they will learn about service, grooming, safety and first aid. After the training, they have to take a written exam at the Directorate General of Civil Aviation (DGCA). English is a language that is universally understood, thus airlines require you to be fluent in it. Knowing an additional language isn't compulsory but can be an add on. Also, in India you would need Hindi, as well.
Airline Administrative Support
Every airline, big and small, needs administrative support staff to keep the office running smoothly. These positions include secretaries, data entry workers, receptionists, communications and PR specialists
Procedure: A bachelor's degree is typically required for someone to become an administrative services manager. However, some job seekers may be able to enter the occupation with a high school diploma. Those with a bachelor's degree typically study business, engineering, facility management, or information management.
Operations Agent
Also known as an Airline Operations Agent, the cargo agent needs great communication skills for receiving and transmitting information from and to pilots, ground crew, and other personnel. The Operation Agent must be able to prioritise a large number of projects and tasks. Example: When flights are overbooked agents must make decisions to rectify the situation in a way that will not negatively impact the schedule. The most important duty of the operations agent is to keep track of the number of passengers, pieces of luggage, and amount of fuel. The operations agent has to make sure that all cargo or luggage is properly and securely strapped into the compartments. The agent works very closely with ramp personnel and the airport station agent or manager.
Requirement: This is an indoors position that requires the use of computers, calculators, and telephones. Basic skills in those areas are necessary. The ability to communicate clearly is also necessary. The ability to speak a secondary language may be helpful, particularly if the position entails speaking with individuals internationally or in company offices located in other areas of the world.
Procedure: High school diploma or equivalent. Because of the math skills involved, some secondary education is preferred, as is experience in the shipping industry. The ability to lift cargo or baggage up to 30+ kgs may occasionally be required. Much of the training for air freight or cargo agents is done on the job by the airline company.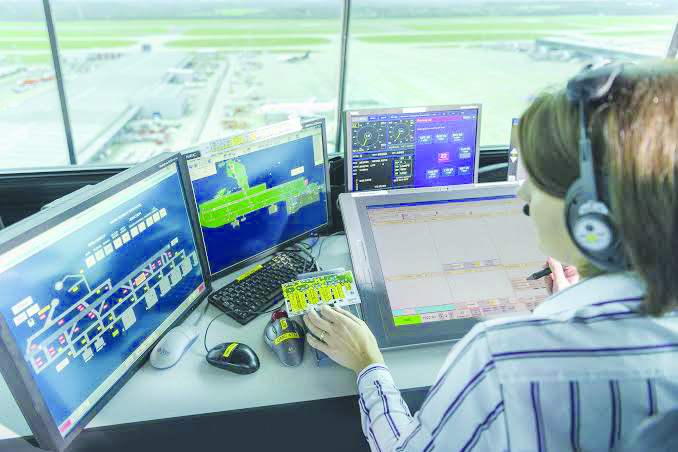 Avionics Technicians
Avionics technicians work with aircrafts, either producing and testing parts, or conducting maintenance that is repair and maintain the electrical systems in both military and civilian aircrafts.
Procedure: Complete your 10+2 with 50 percent in physics, mathematics and chemistry. Then attend national level entrance test AME CET as it offers best colleges of AME which are approved by directorate general of civil aviation (DGCA) and government of India and 100% scholarship basis of AIR. Later complete 4 years training that includes 2 years academic and 2 years of practical training. You must also clear your DGCA module to get your AME license. Or 3-year diploma is eligible to get into AME program.
Regional Sales Manager
The airline district manager oversees all of a district's reservations and ticket sales offices, and the sales representation in that district. Sales representatives promote their airline in an effort to sell cargo space and plane ticket.
Procedure: Complete 10+2 from a recognized board/university. Apply for a BA or BS degree course in area of study which should be journalism, advertising, marketing, communications, or a combination of these disciplines. In general, a 3 year course. For preference status apply for master's degree in business administration. After all this when applying for a job the airline may provide an internal sales training program to cover management skills, corporate philosophy, and company strategies for the sales force. On-the-job training may also be involved.
Flight Dispatcher
Flight dispatchers are responsible for ensuring the safety of an aircraft's flight. This includes preparing a flight plan, which is a detailed schedule of destinations, layovers, distance, expected fuel consumption, winds aloft, weather, altitude, compass bearing, and alternate destinations in case of problems.
Procedure: An aspirant must complete his/her class 12th with mathematics and physics and after this, they have to enroll in FAA certified flight dispatcher course from an approved institute. Then choose the field of your interest and pass the FAA Flight Dispatcher certification exam to be eligible for a job in this field. After passing this exam, the aspirant needs to apply in various airlines for a job in this field and then get the job.
Ground / Airport Station Attendant
This position has many names: airline informational representative, ground attendant, station attendant, special assistant coordinator, or airport informational representative. Regardless of title, the main responsibility is to assist passengers in the terminal with general questions regarding directions, terminal services, or arranging wheelchair access.
Procedure: Complete +2 with any stream from a recognized board/ university. Next get admissions in certificate of diploma courses in certified professional in ground staff services (CPGS) or diploma in airport ground staff training. For better opportunity one can finish their graduation and then apply for post- graduation diploma course in the mentioned field.

Aviation Meteorologist
Aviation meteorologists provide weather information to airline flight dispatchers and pilots. They must determine current and forecasted weather conditions for all altitudes, including the direction and speed of wind, cloud cover, and precipitation.
Procedure: Complete 12th with 50% in science related subjects. Then apply for a degree course that is BSc in metrology or atmospheric science. Continue your master's degree in the same course. Apply for jobs in airlines where necessary training is given to continue the job.
Passenger Service Agent
Passenger service agents some of the same responsibilities as those in station agent jobs, but they are focused on working passengers – not aircraft. Their duties include issuing refunds to passengers, computing fares, preparing and selling tickets, collecting charges for excess baggage, checking baggage, and providing travel information.
Procedure: – These entry-level positions are available at airports and airlines across the country. There's no postsecondary education requirement for this career, though this position does require a high school diploma or equivalent (such as a GED). Most information clerks receive short-term on-the-job training, usually lasting a few weeks. Training typically covers clerical procedures and the use of computer applications. Those employed in government receive training that may last several months and include learning about various government programs and regulations.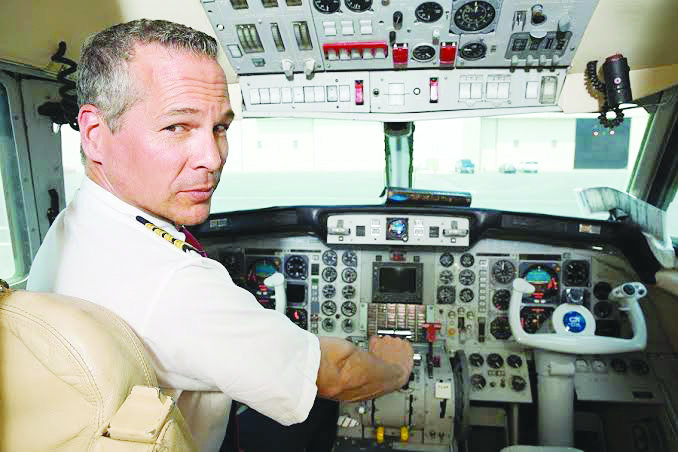 Ramp Planner
An airline ramp planner is responsible for knowing the arrival and departure times for each of the airline's aircraft at that airport. He or she coordinates a variety of departments or contracted companies that must perform various tasks on the aircraft before it can depart for the next flight.
Procedure: Complete 12th from any stream. A minimum of high school diploma works the Ramp Planning course is of 4 months' duration and requires a candidate to have at least a 10+2 in any field, but for better preferences an under graduation or post-graduation course will do well. Some training is provided on-the-job and by the airline.
Reservation Sales Agent
Reservation sales agents provide travel information over the telephone to customers of the airline. Typically, this information includes trip planning, car rentals, seat availability, fare information, schedules, tours, meals, and other information relevant to the customer's flight plans. Although internet reservations have skyrocketed, airlines still utilize reservation sales agents.
Procedure: Candidates typically need a high school diploma for most positions. However, employers may prefer to hire candidates with some college education or an associate's degree. Most information clerks receive short-term on-the-job training, usually lasting a few weeks. Training typically covers clerical procedures and the use of computer applications. Those employed in government receive training that may last several months and include learning about various government programs and regulations.
Crew Schedule Coordinator
Airline crew schedule coordinator are responsible for staffing of aircrew and ground support to keep flights on schedule. If weather or mechanical difficulties delay a flight, it is the crew scheduler's responsibility to make sure schedule adjustments are made so that travellers arrive at their destination on time. Job candidates must have strong organisational skills and excellent communications skills, including the ability to write and speak English fluently. They should have good computer and phone skills.
Procedure: – A high school diploma or equivalent is required, though a four-year degree in an air transportation field is preferred. Some airlines require a minimum age of 18 or older. The airline usually provides training for schedulers.
Airline Station Agent
The most important duty of the station agent or district operations manager, is ensuring the overall operations of a given airline at an airport. This encompasses both flight and ground support operations and involves coordinating flight crew, cargo crew, baggage crew, ground crew, and the information that must be communicated among all these teams.
Procedure: – Most airlines prefer candidates to have a bachelor's degree and work experience in the airlines industry. The airline usually provides training for station managers.
Airline Flight Instructor
An airline flight instructor provides recurrent training for the airline's pilots. Airline flight instructors may be senior pilots who fly for the airline.
Procedure: – Complete 10+2 course in Science. Several institutes in India and abroad offer aviation courses in flight instruction. The aspirant has to qualify such courses to get in to the role of Flying Instructor. After completing the course, the candidate has to obtain license in flight instruction through private practice. They have to undergo the qualifying exam to obtain the license in the same. Moreover, the candidate has to pass the medical examination to get in to the post.
Institutes for aviation courses
• Goa Aviation Services Dabolim Goa.
• Remo International College of Aviation |Aviation Training Chennai Tamil Nadu
• Chennai Aviation Academy for Air Hostess & Ground staff Training Institute Chennai Tamil Nadu.
Aviation Attorney
Aviation attorneys specialize in aviation-related cases in commercial or general aviation for individuals, government agencies, or companies. Aviation attorneys represent airlines and/or the government.
Some aviation attorneys work on staff or on retainer by large corporations who own aircraft or deal with airlines.
Procedure: – Bachelor's Degree or an equivalent Degree in any discipline from any recognized University; or 3-year Degree/Diploma in Aircraft Maintenance Engineering (AME) Students appearing for the final year examination of Graduation / Engineering are also eligible to apply. The duration of the programme is two years as it's a M.A course and the maximum period for completion of the programme is four years including the year of admission subject to payment of Continuation Fee as per the University Rules.
Institutes: – a few institutes where you can study govt recognized or UGC certified Aviation Law courses in India.
1) NUJS offers Distant course in Post Graduate Diploma in Air and Space Law.
2) IAAM offers Aviation Law and Air Transport Management.
3) NALSAR University has its Centre for Air and Space Law(CASL).
4) Jindal Global Law School's Air and Space Law.
Human Resource person
It's someone who is responsible for checking backgrounds of job candidates, hiring airline staff and flight crews' benefits and other paperwork, interfacing with insurance companies, terminating employees, communicating with union representatives, interpreting labor contracts, recruiting new hires, and answering telephones.
Procedure: – Bachelor's degree programs in human resources are usually available through a school's business or management department. Common degrees include a Bachelor of Business Administration in Human Resources and a Bachelor of Science in Human Resources.
Certain organizations demand for a master's degree
Institutes (bachelor's/ Under graduate)
S.S. Dempo College, Dr Pandurang Pissurlekar Rd, Altinho, Panaji, Goa 403001
St. Xavier's College Duler-Marna-Siolim Rd, Mapusa, Goa, 40350 Answering common entrance test of states (CAT, GMAT, SET etc.) to get admissions for MBA is mandatory (master's/ post graduate)
4) Jamnalal Bajaj Institute of Management Studies, Mumbai. Duration 3 years, eligibility; graduated, fees; 1.53 lakh Entrance test for Aviation