CM FELICITATES TEACHERS WITH AWARDS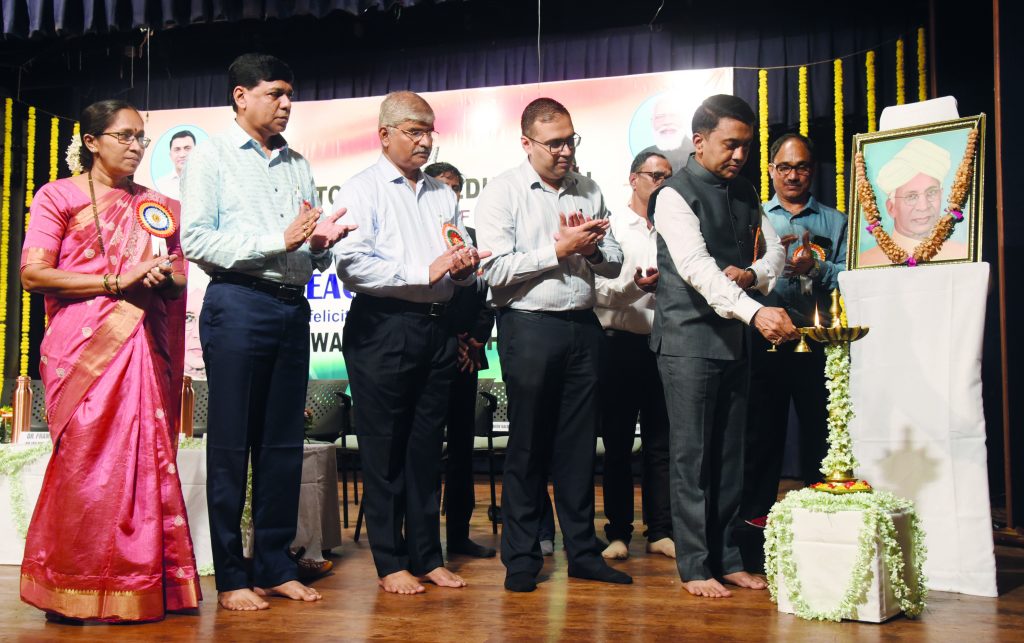 Teachers should be a storehouse of knowledge and this knowledge should not be restricted to just their subject stated the Chief Minister, Dr Pramod Sawant, today as he bestowed on meritorious teachers the State Teachers' Awards 2021-22 at the 61st Teachers' Day function held at Institute Menezes Braganza, Panaji.
He further said that in an age where students are exposed to technology and the internet, it is important for teachers to stay abreast with what is happening and be innovative in their teaching methods.
Dr Sawant lauded the recipients of the State Teachers' Awards and said these awards are given on merit and not on favour. He appreciated the work done by the teaching community during Covid times by conducting online classes.
Dr Sawant urged teachers not to indulge in part time work elsewhere as it distracts them from their core profession which is teaching. Stressing on the need to conduct remedial classes for students, he said that the Government was concerned about every student. The newly implemented National Education Policy 2020 (NEP) lays emphasis on skilled education and that the Education Department is working hard in implementing NEP, he remarked.
Dr Sawant stated that a lot of development is taking place on education front like introduction of coding and robotics in schools, setting up of institutions of higher learning etc
The teachers who were felicitated with the State Teachers' Awards are Ms Sarojini Narayan Gawas, Government Primary Teacher, Government Primary School, Thane, Sattari; Shri Ganpatrao Kustobarao Rane, Assistant Teacher, Government High School, Ambedem, Nagargao, Sattari; Shri Diogo S. Pinto, Assistant Teacher, St Francis Xavier's High School, Siolim, Bardez; Shri Devidas Vithoba Kotkar, Headmaster, Government High School, Ambedem, Nagargao, Sattari; Shri Subhash Balkrishna Jan, Teacher Grade-I, Shree Ameya Higher Secondary School, Curti, Ponda and Shri Mario Christopher Reuben Costa, Principal, VRDA's Gauncar Higher Secondary School of Arts, Commerce and Vocational, Raia, Salcete.
Secretary, (Education) Shri Ravi Dhawan, IAS, while speaking on the occasion said teachers are nation builders as they shape a nation's destiny. He applauded the teachers for adapting to the change in traditional methods of teaching and pedagogy.
Present on the occasion among others were Director of Education, Shri Shailesh Zingde, Director, State Council of Educational Research and Training (SCERT), Shri Nagaraj Honnekeri and Headmistress of Government High School, Morpirla, Quepem, Maria Murena Miranda, who was awarded the National Teachers' Award this year.
CANCER DRUGS CHEAPER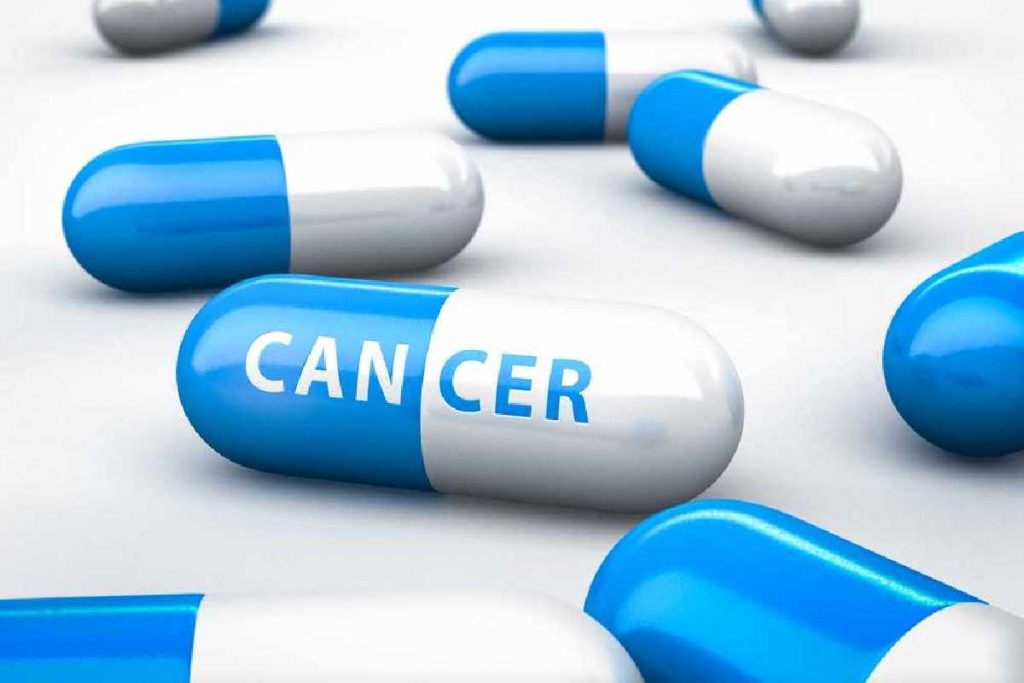 Anti-cancer drugs among 34 sets of anti-biotics and vaccines used for the treatment of cancer have been included in the list of essential medical items. The anti-cancer drug in the list include anti-infective such as Amikacin, Mupirocin, Meropenem and Ivermectin. The total number of drugs included in the essentials act of drug is now 384 up from 376 in 2015.
CM PUTS BURDEN ON TEACHERS!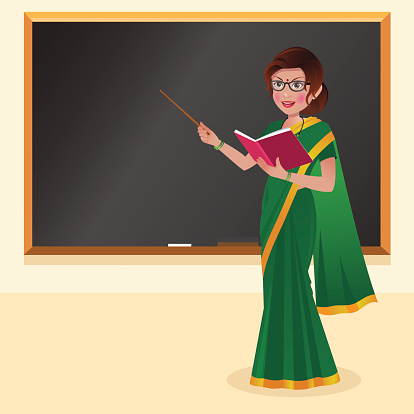 Agitated over the poor results and students having to go for expensive tution, the chief minister is want to make it compulsory for teachers to provide additional help to weak students. To quote the CM teachers are getting good enough salaries and she work full time. A teacher should not work on part time business such as LIC agents, contractors etc as it reduces their focus on teaching. the government instance to monitor the work of teachers every week through the Vidhiya Samiksha Kendra office established in the state. The teacher will be held accountable for the poor performance of the students.
Refer TOI news report by Ex-Mayor Furtado

First he should get rid of buffaloes, cows, dogs and rats.
Second the paver blocks should be of uniform design having minimum aperture.
Third we get bad tourists and they are the cause of garbage and bottles being inserted into these paver blocks' holes.
Fourth Miramar to Panjim gutters are not having proper level for rain water to go to the Mandovi river.
Fifth trees, leaves and branches should be cleared periodically.
Sixth Asphalting of roads has increased the road level and flooding results. This has to be rectified before tender is placed.
Seventh Government should make mandatory at the time of construction to have their own garbage system.
Eight Penalty to imposed on defaulters who create the garbage and parking vehicles on footpath.
Ninth businesses on footpath must be reduced or stopped.
Tenth Heavy trucks and Buses to stop plying in cities and use small vehicles to transport goods to city market.
Consulting NIO and IMD will not help much to relieve load in the drains as advised by ex Mayor Surendra Furtado.
—Stephen Dias