CORLIM-BHOMA VILLAGERS DEMAND NH4A HIGHWAY BYPASS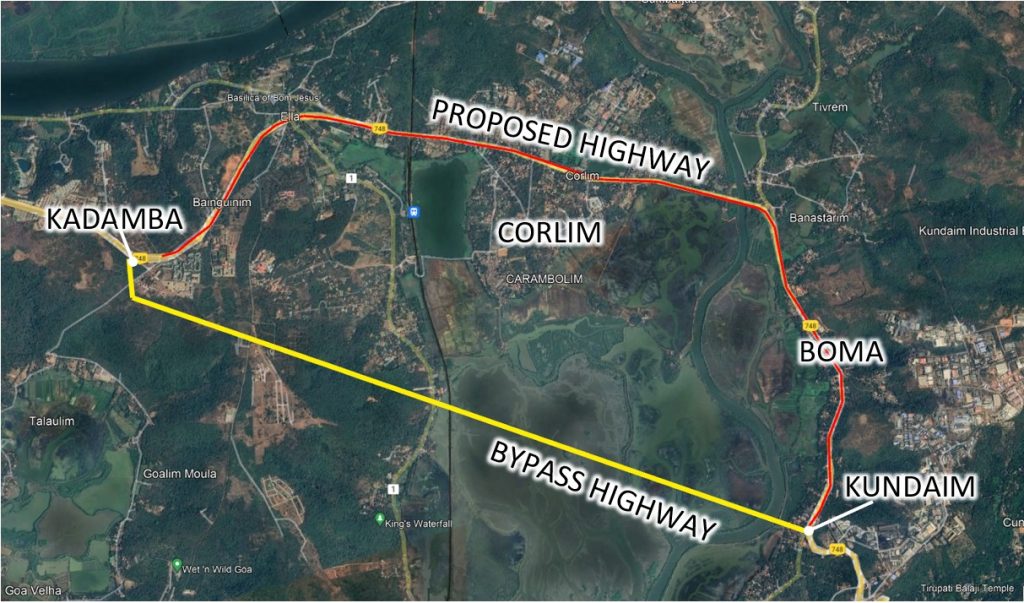 By Our Special Correspondent
VILLAGERS of Corlim and Bhoma have one again earnestly reiterated their demand for a bypass for the NH4A highway through fallow fields, instead of the existing destructive flyover alignment through the villages. The village panchayats of Corlim and Bhoma have unanimously passed resolutions opposing the present alignment as proposed by State PWD and NHAI and have forwarded the plans for the bypass highway to the state's PWD to take up for consideration in the best larger interests of Goan villagers.
It may be noted that the bypass highway is 2.5 km shorter than the existing route alignment and connects the NH4A at Old Goa- Kadamba Plateau to the NH4A at Kundaim. The bypass highway actually has multiple benefits:
Shorter length of 7.5 km compared with 10.5 km of existing NH4A alignment.
Much less cost of land acquisition as it passes through fallow fields, instead of acquiring private properties.
Bypass protects 116 houses in Corlim village and 50 houses in Bhoma village from land acquisition, destruction of compound walls, structural damage from road digging in close proximity, dust and air pollution.
Bypass protects the temples of Sateri and Mahadev located in village of Bhoma from structural damage and degradation by highway proximity.
Bypass protects existing utilities for towns of Old Goa and Panaji, including 900 mm, 600 mm and 450 mm water pipelines, high tension cables to industrial estates in Corlim, domestic electricity supply lines, piped gas pipelines and fiber optic internet cables.
Bypass allows scope for future expansion in width to serve expanding road usage in years to come without the need for mass destruction of houses and relocation of niz Goenkar residents.
There is a lot of precedent for bypass construction along national highways in Goa:
NH4A commences from Chimbel instead of Panaji city, then bypasses Ribandar, Bainguinim and Old Goa via Kadamba Bypass, before entering Corlim and Bhoma.
NH4A beyond Corlim and Bhoma bypasses villages of Mardol, Madkai and Kundaim. The NH4A bypasses Ponda city through Dhavli onward to Belgaum.
NH17( NH 66) bypasses Mapusa city and villages of Agassaim-Cortalim, and Verna-Nuvem.
This a most progressive appeal from Goans considering that other villages of Goa are also facing similar land acquisition and highway routing issues including villages of Chinchinim and Cuncolim for NH 66. The people of Goa need to demand better highway alignments to avoid destruction of houses and livelihood of Goaenkars, while at the same time allowing scope for expansion and safe commuting. Bypasses have to be preferred when highways pass through such densely inhabited villages and towns of Goa.
MESSI SHOCKED!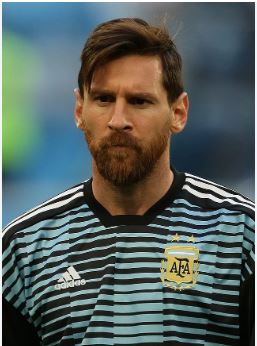 THE International famous football player Linnel Messi was shocked when the Argentina team he represented was beaten by Saudi Arabia. This is the first time in Arab country or indeed, an Asian country has beaten Argentina which is considered the World Cup champions. The Saudi Arabian team led by Salman Al-Faraj ended Argentina's 36-game unbeaten record in the World Cup.
1,000 DAYS FOR US VISA
THE time period to get an interview for the United States visa has crossed 1,000 days. According to the website of the US state department the wait period for B1/B2 applicants required an interview in Mumbai which now takes a 1,000 days in Mumbai, 900 days in Delhi and Chennai each. This visa is essential for those seeking jobs in the US or admission to courses in American universities. The worst affected will be the Indian IT companies which will see a fall in their business. The US claims that they are trying to reduce the time of interviews.
NFDC OWNED OTT
SINCE an increasing number of film watchers are switching to their laptops and computers to watch films, the National Film Development Corporation is also planning to set up his own OTT for the release of films produced and financed by the National Film Development Corporation. A master plan costing Rs500 crore has been planned for the project to be executed on a Public Private Participation model. It is not widely known by delegates registered for the 53rd IFFI that they can get a password to watch scheduled films on their laptops and computers.
30 STUDENTS TO GET FUNDS!
THE Directorate of High Education have received grants to fund the education of 30 students who have plans to pursue higher education in prestigious institutes in India and abroad. The scheme was started by the late Manohar Parrikar. Thirty students have been selected for the year 2021-2022. This time 149 applications have been received and the eligible candidates will be shortlisted for the interviews which will be conducted by the National Institute of Technology Goa.
PRIVATE SCHOOLS CHEAT!
THOUGH the state government has notified that the retirement age for all secondary and high secondary ISE and international school staff should be 60 years, most private schools terminate their employees at 58 years. The Goa bench of the Bombay HC has made it clear that the rules framed by the government are applicable to all schools whether they are private or public.
Who have money for mega marriages do not respect their teachers enough to give them an attractive wage. Even worse, during the lockdown teachers'salaries were cut by 20%, even though the amount of work doubled — as they had to prepare power point presentations for the students sitting at home.
GOVT SERIOUS ABOUT PROVIDING JOBS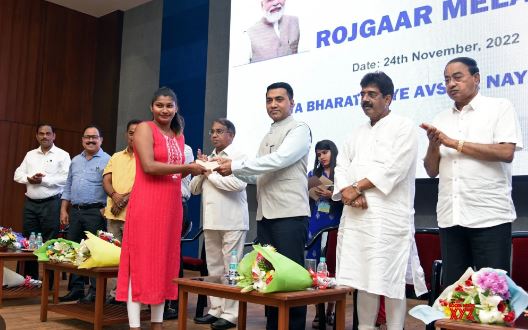 CENTRAL and State governments have launched recruitment drives in government sector to provide employment opportunities to youths, there by securing their future in the country, said Prime Minister Narendra Modi. He was virtually addressing the Rojgar Melava organized by the government of Goa at Durbar Hall, Raj Bhavan, Dona Paula on November 25, 2022.
The PM said Central government has provided several crore of rupees as financial assistance to Goa government to undertake various infrastructure developmental projects in Goa. The upcoming International Airport at Mopa would be inaugurated soon, he added. He complimented Goa government's endeavor to recruit youth in the Police department to strengthen law and order and thereby securing safety of people. The government's drive to increase manpower will help to provide fair and transparent administration in the state. He congratulated those who got jobs and advised them to work with dedication and commitment for the welfare of society.
Chief Minister Dr Pramod Sawant said his government is fair and transparent and works on the principle of "Na Khaunga Na Khane Dunga." The Rojgar Melava (Job Fair) was organized by the government with the theme of "Naya Bharat, Naye Avsar, Nayi Samruddhi." He reiterated the government's seriousness about providing jobs to unemployed youth. This move, he said, was planned with tie-ups with various companies and government departments.
The CM reiterated that nobody should be unemployed. Goans may look forward to around two lakh job opportunities in the hospitality sector in the next five year, he said, appealing to the youth to acquire adequate skills to grab opportunities coming their way. He too urged the recipients of jobs to discharge their duties honestly and sincerely.
Minister for Water Resources Subhash Shirodkar described the job mela as unique and the first of its kind in the golden history of Goa. This initiative will make Goan youth. The WRD minister appealed to youth who received appointment orders to adhere to the values of honesty and dedication while serving in the administration. He complimented the CM for making the Goa self-reliant, that is "swayampurna Goa."
It was also stressed that this government headed by Chief Minister Dr Pramod Sawant is transparent and no influence in recruitment will be tolerated. Any acts of influence or bribery should be brought to the notice of the CM and the government will take strong action. Reportedly, appointment orders were given to 1,250 youngsters aspiring youth on the occasion. Minister for Agriculture Ravi Naik, Minister for PWD Nilesh Cabral, Minister for Labour & Employmen Atanasio Monserrate, MLA Premendra Shet, BJP party president, Sadanand Shet Tanavade, government secretaries, Fire & Emergency Services administrator Ajit Kamat, director-agriculture Nevil Alphonso and HODs of various government departments were present at the mega function, while Akshata Puranik Bhat compered the entire event. Chief Secretary Puneet Kumar Goel (IAS) proposed the vote of thanks.