The big money bags of the 2017 elections to the Goa Assembly on February 4 are the Ranes, father and son; the Monserrates, husband and wife; hotel samrat Michael Lobo of Calangute; and Aam Aadmi Party (AAP) Fatorda candidate Ranjit Cotta Carvalho, who heads the list with assets of `65 crore. The others in the top 10 are AAP's Karl Vaz contesting from Mormugao with declared assets of `43 crore; independent candidate from St Cruz Rudolf Fernandes, son of Mummy dearest (Victoria), with assets of `38.33 crore (more than the individual assets of Babush and Jennifer Monserrate); the Dhavalikar brothers, Sudin and Deepak; destroyer of Old Goa Pandurang Madkaikar; and promoter of the Investment Promotion Board Laxmikant Parsekar. They are joined by Goa Pradesh Congress Committee (GPCC) chief Luizinho Faleiro who is returning to electoral politics, and Mauvin Godinho who has jumped from the Congress to the Bharatiya Janata Party (BJP). There are of course also the Alemao brothers, Churchill and Joaquim, though they are more linked with muscle power than money power. Interestingly, of the candidates aspiring to the chief minister's kodel, AAP nominee Elvis Gomes has the lowest assets of `1.83 crore. The highest among these is Sudin Dhavalikar, with assets of `10.58 crore. Outgoing chief minister Parsekar has assets of almost `9 crore and Faleiro, who has staked his claim to be the chief minister if the Congress gets a majority, has assets of over `9 crore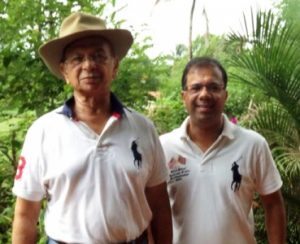 ROYALS OF SATTARI: The Ranes, father Pratap and son Vishwajit, topped the list of the richest MLAs during the 2012 polls. Back then, their combined assets were more than `40 crore. For 2017, they have declared joined assets of `61.8 crore. This is less than the assets of the richest candidate –ironically AAP's Fatorda candidate Ranjit Cotta Carvalho – with declared assets of `65 crore. Vishwajit Rane and his wife alone have declared 67,198 grams of gold worth `1.47 crore including `1 lakh worth of silver.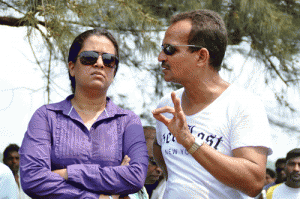 MONEY POWER: Between Jennifer, who represents Taleigao, and Babush who won from Santa Cruz last time, they declared almost `50 crore of assets in 2012. In 2017, their joint assets were above `60 crore. Like the Ranes, they also believe in investing in gold and jewellery with combined holdings of 2,984 grams.
HOTEL SAMRAT: Michael Lobo is a self-made man who did not inherit any property. His non-agricultural and agricultural properties contribute to the bulk of his assets. Their value in 2012 was `20 crore. In 2017, he has declared assets of the value of `58.6 crore.
Lobo, who was chairman of the North Goa Planning and Development Authority (NGPDA), has managed to bring Candolim and Calangute within its jurisdiction. This will be a gold mine if the BJP returns to power.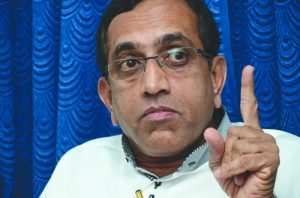 RICHER BROTHER: President of the MGP Deepak Dhavalikar has always had more assets than his older brother Sudin. Deepak Dhavalikar has declared assets of `14.4 crore in his affidavit for the February 4, 2017 Assembly Elections.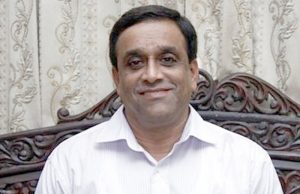 Deepak Dhavalikar registered a huge increase in his assets between 2007 and 2012 from `2 crore to `9 crore, which has further grown to `14.4 crore.
MINING SUSPENSION: Presumably because of the suspension of mining, the assets of Joaquim Alemao have come down from `22 crore in 2012 to `16.26 crore in 2017. Joaquim Alemao is contesting as an independent from Cuncolim, consequent on the Congress denying both him and his brother Churchill Alemao Congress tickets. In fact, in the last elections in 2012, three members of the family, Churchill, his daughter Valanka, and Joaquim Alemao, were given Congress tickets. All three lost to their BJP rivals.
Churchill Alemao, who unlike his brother, is inclined to be over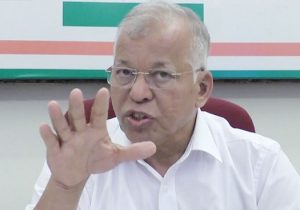 generous to his voters, declared assets of `13.06 crore in the affidavit filed for the February 4, 2017 election. Churchill is contesting on the Nationalist Congress Party ticket, not from his adopted constituency, Navelim, but from his old constituency, Benaulim.
ACTION REPLAY: Luizinho Falerio is contesting the Assembly elections after 10 years. He was defeated in 2002 in Navelim by Churchil Alemao. By that time he was already a crorepati.
For the 2017 election, he has declared total assets of `9 crore. These are actually much higher because he has distributed most of them to his two sons and his daughter.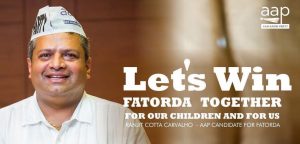 DOUBLE CROSS: Mauvin Godinho has double crossed the Congress party and is contesting on a BJP ticket this year. He declared assets of `2 crore in 2007 and `8 crore in 2012. His assets have increased to `10.7 crore due to misuse and abuse of his office as chairman of the NGPDA.
REAL ESTATE: Pandurang Madkaikar, like Mauvin Godinho, has moved to the BJP. He declared assets of more than `12 crore in 2012. As a builder he took over a lot of land in the heritage area of Old Goa which accounts for the increase in his assets to `14.9 crore.