HEART BREAK: Indian films like Devdas have projected the image that if your heart is broken the only medicine is to drink yourself to death.
I began drinking when I was alone and continued to do so for a long time. I did not like strangers to indulge in conversation with me. I loved having only my thoughts and dreams, so many of them for company. It was only when I got too drunk to support myself or find my way home that I was forced to seek the support of some of the most unusual strangers. There were no strangers when people are drunk. We were all friends and shared our stories of the good and bad times, and the ways life had treated us.
But there were some of my drinking friends who I have talk about in this book, if I have to tell the truth and nothing but the truth, it is the story of a man called Ali Peter John who was destined to be an alcoholic.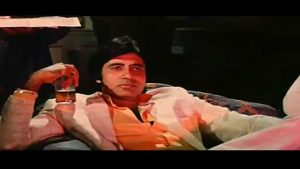 Among the first few friends I drank with were those from my slumming days, boys who had started drinking long before me. Among those, I vividly remember are a friend called Jesudas (the servant of Jesus), Julius, Kiran Uday Singh and some college and school friends I found in different bars. We would spend entire evenings going down memory lane and remembering the days we spent together, having the time of our lives even though we came from poor and lower middle class families.
As I kept rising (?) in life, I found all kinds of friends who loved to drink with me, some with a purpose and some to just have a good evening even though they ended in the kind of darkness that was darker than any kind of darkness, a time when none of us knew what we were doing or where we were going and how we had reached our homes.
One of my big time drinking partners was Rakesh Nath (also known as Rikku), a popular secretary of stars like Anil Kapoor, Madhuri Dixit, Shilpa Shirodhar and Namrata Shirodkar and was more popular and powerful than some star and filmmakers. He began his career as an assistant director and was shown a new way to make a living by Ranjeet, a leading star of the 90s. She taught him how to be her secretary and he was so successful in handling her career that many upcoming stars wanted him to take control of their careers. The only love he had besides his work was an evening spent with friends and some very good whisky.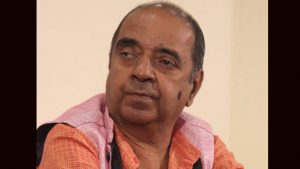 I don't remember when and how I made friends with him, but once we were friends there was not a day when we did not have long drinking sessions. He was so caring that he drove all the way to the Bandra Station to pick me up before heading for the place he had selected to get drunk that night.
He was a strong and tall Punjabi who had once nursed dreams of being a star like Dharmendra. But his only problem was with the manner in which he spoke. He drank like a fish and his favourite words were "bottoms up" which meant that we both had to empty our glasses at the same time. He could do it, but I was too weak to drink like him.
He was a very loving drinking partner, always making sure I had something to eat. There were times he fed me with his own strong hands. He could arrange a session between the two of us anywhere in the suburbs, in the posh apartment of a friend in Juhu or Bandra, his own house and even in a garage. All that mattered to him was those drinks which we had to finish come what may.
He sometimes got drunk before me and I would not know what to do with such a strong man who only grew stronger with every drink he had. He had the extraordinary knack of getting anyone drunk and doing that was a matter of pride. I loved his company but only until he got drunk. He also had a strange sense of responsibility and made sure that he dropped me home first on his scooter, then in a Maruti and then in one better car after another. We talk on the mobile phone these days. He still drinks the way he used to and feels that the good old days should return again.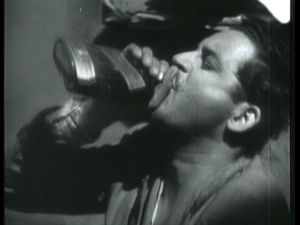 The other man who I cannot blame but who made me a high-class alcoholic was a friend called Gopal Pandey, known as "the number one PRO of the industry". He was a M.com from Banaras Hindu University who could not write a sentence in English but had managed to learn how to speak the language in the best way to be of use in his profession. He was very popular among journalists and I was his favourite.
We had some of the heaviest drinking sessions in different hotels and in his apartment till he got married to a young actress called Tamanna. But our drinking sessions continued because he knew that I could do anything for him once I had a couple of pegs he provided. He got me to do the most impossible things all because of my weakness for alcohol.
We gradually drifted apart because I realised that he was using me and abusing me. I lost touch with him until one afternoon when I met him with his son and I saw how his personality had changed. The man who had come to Bombay to be another Dilip Kumar had turned into a shadow of himself. His wife had died of mouth cancer and now he was struck by liver cancer. The man who moved around like a star and gave a massive complex to some stars was now asking for help to find money for his treatment.
But however much he spent on his treatment, the cancer was not willing to spare him and he died. I felt extremely shattered and couldn't think about him as a dead man. He was one man who loved life, beautiful women and a few bottles of the best whisky in his bar. I don't know why I always feel that it was these two men – Rikku and Gopal Pandey – who made me a high society drinker who was a must at all their parties and the ones they organised for others.
And there was one man I can never forget for many other reasons but mostly because of our massive drinking sessions at his office on Linking Road. I started of our friendship with some kind of quarrel with him when he was still a superstar. I remembered the time the girl I loved had challenged me to get her an autograph of Rajesh Khanna if I had to prove my love for her.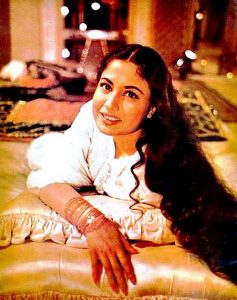 I remember running from studio to studio to catch him and get that precious autograph until late in the night and had returned defeated, not knowing how to face her. Rajesh Khanna was shooting at a shop in Juhu when I decided to meet him. I first got myself sufficiently drunk at King's Country Bar and then met him face to face and told him how he had destroyed my love life before it could even take the first few steps. He couldn't believe what I was saying and kept apologising for something that had happened two decades ago.
We then decided to be friends and he invited me to his third floor office whenever I had the time. He had all the time as work had now stopped coming to him. He visited his office and spent his time by himself and kept looking out of his window. It was only after six that he started drinking and had my bottle of vodka ready for me.
We started drinking as if in a race to see who could finish the bottle first – he his bottle of Scotch or I my bottle of vodka. He beat me hands down and I get drunk only towards 2am. There were times when the greatest superstar ever fed me with his own hands, the same hands his female fans went crazy about and then asked his man Bala to make arrangements to see that I was safely dropped home.
This routine continued for years until he was finally diagnosed with cancer of the liver and I never had the courage to go back to him again. I was the first outsider to reach "Aashirvaad" when the news of his death spread and I was shocked to see Rajesh Khanna's body being bought down the stairs wrapped in a blanket and placed on the floor. That evening I drank until the next morning in his honour and in the morning for the great moments we spent together and the power that brought us together, closer and more than being just friends.
There were all those big parties in five-star hotels I had to go as part of my duty. I would drink like hell and go to hell at these parties. I could often hear the security guards whisper among themselves and say, "Yeh sahib seedhe toh jaayenge andar lekin baahar jab aayenge ya toh tede hokae aayenga ya kisi ke sahaare baahar aayenge."
I found it very humiliating but what could I do? I had sold my body and soul to the best imported whisky, but there were still times when even this kind of whisky did not give me the kick I needed. There were times when I attended a grand party at a five-star hotel and returned to my "chattai adda" where I found all the satisfaction after having that battery-flavoured liquor from a plastic bucket served in unwashed glasses.