During the last Lok Sabha elections, I happened to be at a rally where Samajwadi Party leader Azam Khan made his infamous comment about Muslim faujis winning the battle of Kargil for India. The Election Commission investigated him for that comment, based on a complaint that it incited communal tensions but I remember in the village of Masuri where the rally took place no one was upset. When Azam Khan said, "Hum kuttey ka bachcha, size chhote hai. Aap bada bhai, size bada hai. Yeh hai farak", the crowd roared in laughter. He was hailed on stage as "dil ka tukda" and the crowd lapped up his fire and brimstone, even though it played out very differently in media the next day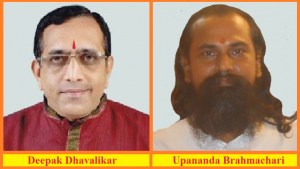 I thought of Azam Khan as I read IndiaSpend's discomfiting study that suggests hate speech accused are three times more likely to win an election in India.
The figures seem clear. Their analysis of data over the last 12 years shows 82,970 candidates with no criminal records contested but only 8,103 won. That's a success rate of 10 per cent. 17,892 candidates with criminal records contested and 3,597 won. That's a success rate of 20 per cent. And finally 399 candidates with registered hate speech ran for office and 121 won implying a success rate of 30 per cent.
Hate Speech
At one level, having witnessed the appeal of Azam Khan in the dusty village of Masuri, it's easy to believe that IndiaSpend backs up what we understood intrinsically with real data. But we should be careful how we read the data. For example, we cannot say on the basis of these facts alone that data shows hate speech is three times as likely to be a ticket to success in Indian electoral politics.
Azam Khan or Sadhvi Niranjan Jyoti's success comes from many factors – related to religion, caste, their community roots, their grassroots work, their proximity to powerful politicians. Their fiery speech could help them at the polls but there is also nothing to indicate that they would be any less successful if they had not tipped over into the territory of hate speech. Singling out hate speech is problematic even though it makes for click-worthy headlines.
Look at it another way. How many of the 121 candidates who won despite hate speech cases registered against them were powerful political figures in their own right and thus likely to be successful anyway? While a hate speech charge against an Amit Shah is factually correct, does it in any way affect his electoral fortune one way or another?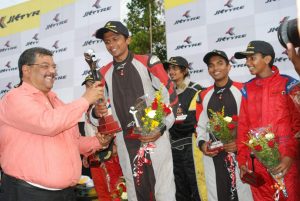 There's no way to determine that from the data. Thus while "candidates with hate-speech cases against them were three times more successful in elections" is a fact, it would be tricky to read cause and effect into that. To put it flippantly, we could also analyse data and say candidates above the height of 5'4" have X-times the success rate as compared to candidates who are shorter. It would be a fact but not particularly meaningful.
Dynasty Politics
THIS is different from an earlier analysis that figured out how many sitting politicians were a part of political dynasties. There, one could draw far stronger conclusions about the impact of dynasty on political fortunes. Here, it's a lot murkier.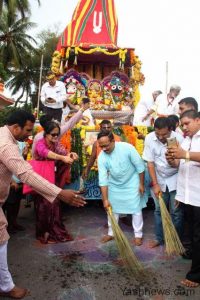 In the rough and tumble reality of Indian politics many politicians, even ones without criminal records, often have neighbourhood toughs as "handlers" and "managers". Some of those then leverage those connections to political power themselves at some point.
That political experience probably stands them in good stead when they actually contest the polls which could in turn have some bearing on that 20 per cent success rate as well. On the other hand, while the 90 per cent failure rate of candidates without criminal records is disheartening, just those bare numbers do not indicate the strengths of their political resumes either.
Political USP
WHAT is indisputably true is that records show an accusation of hate speech is not necessarily a political liability. For many of these figures, being outspoken is part of their political USP. While the law might determine whether they fall afoul of IPC 154A or IPC 295A, for their followers it only adds to their appeal. A Yogi Adityanath would have long learned to mind his tongue if he had to suffer true political costs for his many intemperate remarks.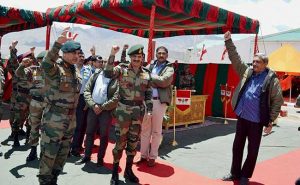 That's where the IndiaSpend data offers up its most troubling findings which unfortunately is not its headline. As many as 70 sitting MPs or MLAs have hate speech cases pending against them with the BJP way ahead of the pack with 28.
But the fact that almost all political parties, national or regional, are represented in the tally points to the conclusion that whether or not hate speech increases their electoral success rates, political parties do not take hate speech very seriously or that one person's hate speech is simply another person's manifesto.
Biggest Culprit
AS MANY as 399 candidates with hate-speech cases have been fielded by political parties over the year and again the BJP leads the pack with 97, though it's not clear how many of these are repeat offenders as opposed to one slip-of-the-tongue incident.
The parties may think hate speech charges are not serious or even worse, they might think, such fiery candidates are likely to be more successful.
Either way that is far more troubling than any number-crunching about how many times more successful hate-speech accused are in elections.
Courtesy: Huffington Post India