SAFFRONGIRI: The Akhil Bharatiya Vidyarti Parishad is alleged to have disrupted a seminar in Ramjas College, Delhi University, and also assaulted women and even journalists during a subsequent protest march
Gurmehar Kaur, the brave daughter of a Kargil martyr and warrior for peace, has been hounded not only out of the protest movement against goondagiri, but from the capital city itself. The 20-year-old Lady Shri Ram college student has set an example to not only students but the rest of the country in confronting communal fascists
By GO STAFF
After a social media war broke out on Monday following Delhi University student Gurmehar Kaur's statements against violent clashes at Ramjas College in the capital, here's a look at all that happened on the campus.
Out of campaign
KAUR, online campaigner and daughter of Kargil war hero Captain Mandeep Singh, withdrew her campaign against the Akhil Bharatiya Vidya Parishad (ABVP) on Tuesday, just before scheduled protests were about to begin at Delhi University. Kaur said she wanted to be left alone, and added that she had already expressed all she wanted to.
Increasing support
THE English department of Lady Shri Ram College, where Kaur is a first year student, issued a statement in unanimous support of its student.
"We, the faculty members of the English Department at Lady Shri Ram College, unequivocally and strongly support our student Gurmehar Kaur and her right to express her opinion on issues that embroil our university," it said.
Faculty members from LSR College, Miranda House and other colleges in New Delhi also came down to participate in the protest march and express their solidarity with Kaur. Nandita Narain, a mathematics professor at St Stephens College, said that she was present when the ABVP protesters were beating up students in the presence of police.
Shashi Tharoor also spoke up in support of Kaur. He said, "I am disappointed that my cricket hero Virender Sehwag chose to enter the wholly politicised debate over Gurmehar Kaur's words by saying 'I didn't score two triple centuries; my bat did'."
Even Javed Akhtar slammed Home Affairs minister Kiren Rijiju who trolled the young student. He said, "I don't about her, but Mr Minister I know who is polluting your mind." He added, "If a hardly literate player or a wrestler trolls the pacifist daughter of a martyr it's understandable, but what's wrong with some educated folks?"
Congress leader Priyanka Gandhi's husband Robert Vadra also came out in support of Kaur and congratulated her for taking on "the fascists bravely".
BJP MP Shatrughan Sinha said the Ramjas College fracas is not good for the youth.
DU protests begin
SHOUTING "ABVP Go Back", hundreds of students marched through Delhi University on Tuesday to denounce the RSS-affiliated body for attacking students, teachers and journalists in the campus.
Some 2,000 students walked from Khalsa College at the edge of the university through the campus, and later gathered at the Arts department, shouting slogans all the time.
Many held banners demanding the right to freedom of speech and condemning the ABVP for the February 21-22 disturbances in the otherwise placid campus. "We are here to show solidarity and to make the ABVP understand that DU stands together against violence," student Hindolee Datta said.
Though the protests took some time to gain momentum, members of the Congress-affiliated National Students Union of India (NSUI) staged a hunger strike in the campus, also against the ABVP on Tuesday. "Why so creepy, ABVP" and "Khabardar Khabardar ABVP Khabardar (Beware ABVP)" chanted the students, while marching from Vishwavidyalay Metro to SGTB Khalsa College. Several students even carried the national flag, claiming to have done so to ensure they aren't mistaken for anti-nationals.
JNU faculty joined the protest and said they support the stir, which is "the need of the hour". Students' union leader Kanhaiya Kumar and Communist Party of India Marxist (CPM) politburo Sitaram Yechury joined the students at Khalsa College.
"I was bruised on February 22 because of stone-pelting. I don't belong to any political party. I am here to protest against violence," said a Ramjas College student who did not want to be named.
A lecturer who joined the show of strength underlined that she was there "for the safety of students threatened by the ABVP".
Meanwhile, almost 24 hours after Kaur spoke out about the rape threats that she received, the Delhi police finally lodged and FIR.
Celebrity MOCKING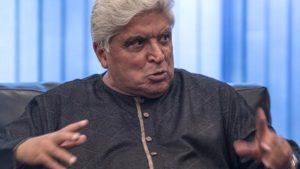 WRESTLERS Babita Phogat and Yogeshwar Dutt questioned Kaur's "anti-nationalism", a day after celebrities like Virender Sehwag and Randeep Hooda did likewise. However, Sehwag clarified his tweet later, saying that it was not meant for Kaur. "My tweet wasn't intended for Gurmehar. It was plain fun but people construed the other way," he said.
Phogat said, "Jo aapne desh ke haq m bat nhi kar sakti uske haq m bat karna thik h kya??? (Those who cannot speak for the nation, is it right to speak in their defence?)
Dutt tweeted a meme comparing Gurmehar to Adolf Hitler saying that he did not kill Jews, the gas did.
Protests on the cards
PROTESTING students in Delhi have planned another march on March 4 against ABVP's hooliganism. They plan to start from Mandi House to Parliament Street. ABVP members decided on a counter-protest march on March 2. On Tuesday evening, NSUI held a peaceful torchlight procession in the North campus. The outfit held a rally holding a cut-out image of Mahatma Gandhi.
A video allegedly capturing ABVP activists assaulting three students returning from the protest in Khalsa College is making rounds on social media.
NHRC seeks report
THE National Human Rights Commission (NHRC) sought a report from the Delhi police over allegations that policemen attacked a female student and manhandled journalists on February 22, while students clashed at Ramjas College. The Standing Committee on Home Affairs has also sought a report from the Delhi police in the matter.
In a notice to Delhi police commissioner Amulya Kumar Patnaik, the NHRC said it has taken cognizance of complaints and media reports against the police, and gave him four weeks to submit a detailed report.
The Delhi Police assured that adequate protection has been put in place around north campus. The police also said that it has taken cognizance of the complaint filed by Kaur.
The Delhi Commission for Women has asked Facebook to deactivate accounts which were used to allegedly issue "rape threats" to Kaur.
Student Leader Reactions
JNU students' leader Umar Khalid said, "Virendra Sehwag played for BCCI (the Board of Control for Cricket in India), he does not represent India. The thousands of students and teachers who came out in Delhi University today, they represent India – a vision of a New India based on equality, justice and freedom!" and "The moment you write anything against Sangh on social media, trollers (sic) surround you like bees from all sides. But when it comes to coming out on the streets, ABVP can at most muster up 150-200 people in support of their fascist ideology…"
JNU student Kanhaiya Kumar, out on bail in a sedition case, also joined the anti-ABVP march at the Delhi University demanding "non-violence" on campuses.