TANK UP: On the highway, fill your tank with petrol, or diesel, not with daaru as you will never reach your destination
The Supreme Court order barring sale of liquor on highways and within 500 metres should be supported by everyone who has the health and the happiness of Goans and tourists at heart. We need petrol pumps on highways, not bars
Excerpts of the Supreme Court judgment delivered by Dr Y Y Chandrachud on liquor vendors on national and state highways across India.
Personally and socially, restitution through compensation cannot undo the trauma of loss and suffering as road accidents impose unacceptable costs. The court must ensure that the parameters for the exercise of its jurisdiction are confined to enforcing the constitutional right to lead a life of dignity and self-worth. The Constitution distributes legislative jurisdiction over highways between Parliament and state legislatures.
The Central transport ministry released a publication titled "Road Accidents in India – 2015", which claims that in 2015 driving under the influence of alcohol or drugs caused 16,298 accidents and 6,755 deaths due to drivers' faults.
The total number of road accident deaths on national highways was 48,768 in 2012 and 51,204 in 2015. In 2014, in 1.24 lakh accidents on the national highways, 1.35 lakh people were injured and 46,110 died. In the same year, state highways saw 1.13 lakh accidents resulting in 1.24 lakh people injured and 39,352 deaths.
FATAL HIGHWAYS

EXPRESSWAYS witnessed 4,208 accident cases, 4,229 injured and 1,802 deaths. 1.38 lakh people were injured due to dangerous or careless driving and 42,127 deaths occurred. Injuries caused due to speeding were 1.81 lakh while there were 48,654 deaths. 7,307 accidents involving driving under the influence of drugs/alcohol were registered resulting in 7,398 injuries and 2,591 deaths.
There is a tendency to under estimate or under-report figures of death or injury from drunken driving to avoid impeding the right of victims and/ or their legal heirs to receive compensation.
In 2004, the National Road Safety Council (NRSC) – the apex body for road safety – agreed that liquor shops should not to be given licences along national highways. The Ministry of Road Transport and Highways (MoRTH) advised all state governments to remove liquor shops along national highways and not to issue fresh licenses.
Drunken deaths
IN 2011, the MoRTH noted that India had reported the highest number of road accident fatalities in the world and 2009 data indicated that a road accident occurred every four minutes. Drunken driving caused as many as 27,152 accidents that year.
The MoRTH requested that the Motor Vehicles Act be enforced by awarding penalties of imprisonment followed by adequate publicity to act as a deterrent for drunken driving; removal of liquor shops along national highways; non-issuance of new licences to liquor shops along national highways; and corrective action against licences issued in the past.
The Act states that anyone driving or attempting to drive a motor vehicle with any quantity of alcohol in the blood or under the influence of drugs (specified by the central government) in a way that he/she is incapable of controlling the vehicle is liable to be jailed for up to six months or fined `2,000, or both, for the first offence. Subsequent offences committed within three years are liable for up to three years jail time and a fine of up to `3,000 or both.
The Parliament is aiming for a zero-tolerance policy towards driving under the influence of alcohol.
In another advisory in 2013, the MoRTH observed that in 2011, 1.42 lakh people were killed in 4.9 lakh road accidents. 24,655 accidents were caused due to drunken driving resulting in 10,553 deaths and injuries to 21,148 persons.
In 2014, MoRTH found that in 2012, 1.38 lakh people were killed in 4.9 lakh road accidents. 23,979 road accidents were caused due to drunken driving resulting in 7,835 deaths and injuries to 23,403 persons.
The material indicates that India has a high rate of road accidents and fatal road accidents, and a high incidence due to driving under the influence of alcohol. The NSRC and MoRTH both believe that liquor vendors on national highways are a cause for road accidents.
The advisories are confined to national highways because of the distribution of legislative competence between the Union and states. State highways fall under the domain of the states. Figures indicate that the occurrence of many accidents, including deaths, is not confined to national highways.
For a nation on the cusp of economic development, India can well avoid the tag of being the accident capital of the world. Our expanding highways and expressways are the backbone of the freedom of trade and commerce.
Speed and alcohol together constitute a heady cocktail. Easy access to liquor shops on highways allows drivers to drink in callous disregard to their own safety and that of others.
The policy to discontinue liquor vendors on national highways may not eliminate drunken driving completely. A driver can acquire liquor even before the journey or during a journey at a place other than a national or state highway. The law also requires proper enforcement.
ENFORCE POLICY
BUT the court must accept the policy because it is trite law that in matters of policy the court will accept a considered view formed by an expert body. This view is based on data which shows a consistent pattern year after year.
The existence of liquor vendors, advertisements and sign boards drawing attention to its availability coupled with arduous drives makes it necessary to enforce the policy to safeguard human life.  
There is no fundamental right to trade in liquor, which has been regarded as res extra commercium. Liquor licences are granted by state governments. The state list provides for excise duties on alcohol and the power of the states to grant liquor licences is undoubted.
The issue is whether such liquor licences should be granted on national and state highways at the cost of safety. Though excise duty is an important source of revenue, a prohibition on liquor licences to shops on national and state highways would help ensure that consumption does not pose dangers to users of highways.
The Directive Principles in the Constitution state that it is the state's duty to improve public health and in doing so endeavour to prohibit the consumption of intoxicating drinks and drugs injurious to health, except for medicinal purposes.
Well over a decade ago, the Union government had formulated a "Model Policy/taxation/act/rules for alcoholic beverages and alcohol", which suggested that liquor shops be located no closer than 220 metres from state/national highways. However, an exception was made for parts of highways within the limits of local authorities with a population of 20,000 or more.
The MoRTH however has said that a model policy on alcoholic beverages and alcohol does not fall within its purview, but emphasised that liquor shops should not be situated along national highways.
No Exclusions
WE SEE no rational basis to exclude stretches of national and state highways which fall within the limits of a municipal or local authority (with a population exceeding a stipulated figure) from the ambit of the suggested prohibition.
Liquor shops here would allow drivers to replenish their stock, resulting in a situation which the policy seeks to avoid in the first place. An exception cannot be carved out as it would be wholly arbitrary and violative of Article 14.
During a hearing, the counsel for the State of Punjab stated that based on the model policy, the Punjab Excise (Amendment) Act, 2016 was brought into force on March 28, 2016. Section 26A suggests that the location of liquor vendors will be regulated by the government if they are situated in areas adjoining national and state highways for consumption, off the premises; no licence will be granted to liquor vendors within the road reservation of national or state highways, and beyond road reservation, the vendors nor their entry points shall be visible or directly accessible from the highways.
This pertained to any signboard, direction mark, display of stock or rates, or any direct/indirect invitation to those on the highway. Liquor vendors would not be directly approachable from the national or state highway.
However, it requested that the restrictions not apply to liquor vendors in areas adjoining national and state highways, passing through the limits of any authority administrating a population of 20,000 or more.
This merely allows the state government to grant liquor licences in the area as described. We believe that the exercise of this enabling power by the state government must not obstruct or impede the public interest in ensuring that the sale of liquor along national or state highways should be discontinued over the danger to road safety.
The Madras High Court was seized with a public interest litigation seeking the removal of retail outlets for liquor on national and state highways, contrary to the central advisory from 2011.
The high court noted that in Tamil Nadu, liquor shops along the highways are being run by Tamil Nadu State Marketing Transport Corporation (TASMAC). The TASMAC managing director stated that the corporation had been taking "all prudent steps" to remove shops along highways and had instructed all senior regional managers to refrain from giving new licenses to shops proposed along the highways and also move existing shops to other places without violating the Tamil Nadu Liquor Retail Vending Rules, 2003 and other relevant laws.
Nearly 504 shops were situated along national highways. This court on May 7, 2013 directed that liquor vendors along national highways be removed by August 14, 2013. On August 22, 2013 the state government stated that 504 TASMAC retail liquor shops along the national highways had been moved.
State Highways
AN ADDITIONAL affidavit in April 2013 sets out the position for state highways. The total length of Tamil Nadu's highways is 9,520.4 kilometres. The total number of shops on these highways is 1,731 out of which 839 are in market areas abutting state highways in towns, municipalities and corporations while 892 are in rural areas abutting state highways.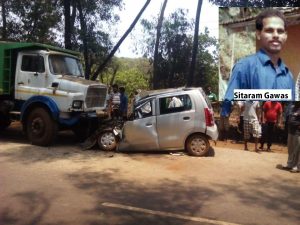 These figures indicate the serious nature of the problem. The proliferation of liquor shops on state highways indicates the easy availability of liquor.  
There can be no valid distinction between a national and state highway as far as the location of liquor shops abutting them is concerned. Accidents take place on national and state highways and the easy availability of liquor poses a grave danger to the safety of those who use these highways.
Where the State of Punjab is concerned, the petition for special leave has been filed against a judgment and order of a High Court bench from 2014. Like the case before the Madras High Court, the proceedings before the Punjab and Haryana High Court were instituted in public interest (in this case by the Arrive Safe Society of Chandigarh) seeking directions for the removal of liquor vendors from highways.
The High Court directed Haryana to ensure in its policy that no liquor vendor shall be located along national highways/state highways and that liquor shops are not accessible or visible from highways or from the service lanes running along highways.
The court rejected the case that prohibition should be confined to the national highways. It can hardly be contended that drunken driving is not permissible on national highways but does no harm on state highways. In relation to Punjab and Haryana, the High Court has held that the prohibition would apply to state and national highways.
We have concluded that the views of the high court of Madras, Punjab and Haryana are unexceptionable. No distinction can be made between national and state highways in regard to the location of liquor shops. The safety of road users is of paramount concern. It would defy common sense to prohibit liquor shops along national highways while permitting them on state highways.
Liquor Vendors
DRUNKEN driving is a menace and causes road accidents on national and state highways. It is not plausible either to urge that while it is impermissible to drink and drive on a national highway, it is permissible to do so on a state highway.
We find merit that the prohibition should also be so tailored to ensure that the policy is not defeated by locating liquor shops in close proximity of the highway. Our attention has been drawn to a report filed by the OSD Vigilance indicating that the prohibition was sought to be defeated by setting up liquor vendors which, though not visible from the highway, were situated in close proximity with signboards indicating their presence. The entry to the shop is camouflaged or placed at the rear portion to evade the judicial direction. A detailed survey by the OSD observed locations of liquor shops along the highway.
A letter in 2012 from the project director of National Highways Authority of India (NHAI) to the deputy commissioners of various regions in Punjab highlights that on a stretch of 291 kilometres on the Panipat-Jalandhar section of NH-1, there are as many as 185 liquor shops compared to an almost negligible existence of trauma centres and hospitals.
Many liquor shops have encroached on national highway land. Though, NHAI has sought the removal of these shops, "concrete action" is yet to be taken due to the lack of support. The shops are owned by influential people making the removal of unauthorised encroachment impossible without the support of the district administration.
Thus, we conclude that no licences for liquor shops should be allowed on national or state highways. To ensure that this provision is not defeated, it is necessary to direct that no exception can be carved out in stretches passing through the limits of any municipality corporation, city, town or local authority.
It must be ensured that liquor vendors are not visible or directly accessible from the highway within 500 metres from the outer edge of the highway, or a service lane. However, we understand the practical difficulty of licence holders and states that there are licences which have been renewed and are still to expire.
The states apprehend that premature termination may lead to claims for refunds, with large financial implications. We would direct that current licences may continue for the existing term but not later than April 1, 2017.
SC Directives
(i) All states and union territories shall stop granting licences for the sale of liquor along national and state highways
(ii) The prohibition shall extend to and include stretches of highways which fall within the limits of a municipal corporation, city, town or local authority
(iii) Existing licences which have already been renewed may continue until their term expires but no later than April 1, 2017
(iv) All signages and advertisements of the availability of liquor are prohibited and existing ones removed on national and state highways
(v) No shop selling liquor shall be visible from a national or state highway, directly accessible from a national or state highway and situated within a distance of 500 metres of the outer edge of the national or state highway or of a service lane along the highway.
(vi) All states and union territories are mandated to strictly enforce the above directions.