At the freshly refurbished Marriott GBC cake shop-cum-lounge…Chef Samantha Nunes strikes a happy pose! (Inset) Pappa Roti
BY TARA NARAYAN
THE year is coming to a close and the 5-stars are busy with their gala cake mixing ceremonies. I've seen enough of them so I give them a skip unless someone special invites me! Which reminds me some of my upmarket friends have been waxing lyrical over the spaciously refurbished cake shop of the Goa Marriott in Panaji… it's a far cry from the old affair although this one is located in the same place opposite the AZUR lounge side entrance. Once upon a time I used to compare AZUR (pronounced as-you-are) with the old Taj Mahal Hotel's legendary Sea Lounge at the Gateway of Bombay… but AZUR has the river Mandovi in the near distance.
Last week I decided to go have a look at the bigger, refreshed avatar of the Marriott's cake shop and was instantly charmed by some of the fare! Ensconced amongst other designer breads there is this most appealing of buns someone has christened "Pappa Roti!" What's that? I asked old friend and Pattisserie Chef Samantha Nunes who was with me and she replied, "It's a Malaysian bread which became famous in Dubai as Pappa Roti, it's usually served with one of the Indian teas like masala chai…it's a rich dough bun with butter, sugar and all things nice within!"
Okay, give me one Pappa Roti, I said, and sliced and popped a piece in my mouth. Pappa Roti is agreeably delicious and for a moment it evoked an exciting "brun maska" flavour which a whole bunch of us working women living in hostels out in Mumbai-that-was-Bombay were hooked on at an Irani Café at Churchgate in the 70s… but that was a crusty, flaky kadak brun pao. It came buttered and cut and the idea was to dip the slices into our tea or coffee and savour it for breakfast or teatime before catching the train home…. a distinctively butterly melt of bread, very addictive for working, commuting class. The butter was Amul butter naturally.
But this soft rich sweet bun Pappa Roti is nice, very nice, children would love it and so would grown-up children! I will go savour it for old times sake sometimes. Hey, this here is now the Goa Baking Company outlet and quite cool with a dazzling new menu of breads, cakes, and GBC specials like Mumbai masala toasties, ros omelet burger if you please, waffles range and I fell for the sandwich offers offering cucumber-coleslaw-dill pickle-cheddar cheese fillings for me (`230 something, vegetarian affair)… and you must try the vanilla-flavoured cold coffee bullet. That means the caffeine comes in a dark icy bullet in the glass and you pour in cold milk, swirl the bullet gently or more to sip your coffee as light or as strong as you like it! Fancy bit of coffee dramabaazi but why not to quietly time pass with someone?
The GBC cake shop lounge is more secluded than AZUR and I can see myself going back to my old haunts at the Goa Marriott (just two haunts actually) courtesy the brand new make-over cake shop lounge where a lot of things to take a shine to are on tempting display… make your own sandwich or kathi roll and I'm talking chef into doing a Gujarati dhokla tray by way of desi enterprise! Not at a cake shop, she said firmly. Okay, then, I suggested tell your boss that a desi farsan lounge attachment would do very well too, bring the chaat item numbers back… more and more Indians are in the millionaire category and travelling five-star and they love their chatpatti desi snacks, especially those which are healthy!
ANYWAY, I noted how many coffees there are these days for a caffeine fix… Cappuccino, Café Latte, Americano, Flat White, Espresso, Café Macchiato, Cafe Mocha, Filter Coffee, Bullet Proof and Decaffeinated… some pièce de résistance teas listed here too. Amongst the premium water bottles I searched for Kelzai Volcanic Water (`300 something) but didn't see it. At a Marriott outing some time ago I remember drinking this water which is a still water.
Now I hate the idea of bottled water in principle but must confess that natural water is to live for even if it is bottled for khaas aadmi and available only in 5-stars. This Kelzai Volcanic Water is a natural mineral water and the seductive copy on its label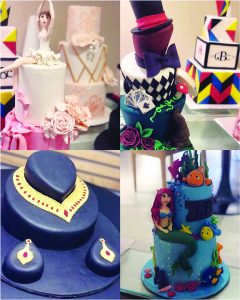 enlightened me that it is, "Born of a volcanic surge eons ago are the mighty mountains of the Sahyadri. Here, gurgling through many layers of rock, trickles a stream of water, absorbing vital nutrients as it flows. Thus enriched, it comes to rest in a natural aquifer, fresh and free from pollutants, until sourced and bottled for you. Take a sip of water that's filtered by nature and enriched by time."
The soft sell didn't make me smile but I drank the water gratefully like it was my last drop on earth. For all I know it could be from a well in a village somewhere! Instead of crushing the empty biodegradable pet bottle afterwards I just squirrelled it home in my handbag…with the thought that the best water I've ever had the pleasure of drinking is at the Chashmashahi spring in Srinagar in Kashmir valley.
And of course while trekking through the Valley of Flowers on the way to Hemkund one trekking summer oh so long ago when I was footloose and fancy free. If anyone were to grant me a last wish before saying goodbye, cruel world… I would ask for Chashmashahi spring water from Srinagar to drink instead of Gangajal, okay!
This is to say the Panaji Marriott's new makeover GBC cake shop is offering lots of interesting tidbits to live for and die for…check out the "Gluten Free Chocolate Soil" (`170+ taxes) if you're a vegan connoisseur. I can see myself going back again and again for a few more reasons including Pappa Roti (`80 plus) and there is an interesting twist of an Indian masala bread next to it. How about sourdough bread? I teased Chef Samantha, that's a hard bread to make, but she responded seriously "You may order for any bread — rye bread, oatmeal bread, whole grain, multi grain, Mediterranean…and we'll make it for you!" Samantha is undoubtedly one of my favourite people at the Goa Marriott.